Search results for "across-texas/"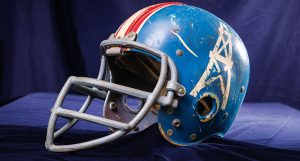 True Texas football fans we are.
We stand in lines, endure the swelter of early-season day games, and pay top dollar in donations and seat licenses to cheer our college and pro teams. We turn out to watch the local boys play under Friday-night lights, whether on six-man squads with bleachers set up next to pastures or suburban dynasties in multimillion-dollar stadiums.