Search results for "cowboy-stadium/"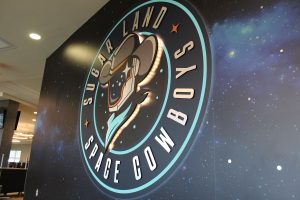 Courtesy Sugar Land Space Cowboys Today is the home debut of the Sugar Land Skeeters—correction, the Sugar Land Space Cowboys….
…Friday nights, staccato drumbeats and shouts from enthusiastic fans emanate from the local football stadium. Fast on the heels of…
…visits, the 65-foot tall (plus cowboy hat on top) Eiffel Tower replica stands at Love Civic Center (it's de rigueur)….