Search results for "dia-de-los-muertos/"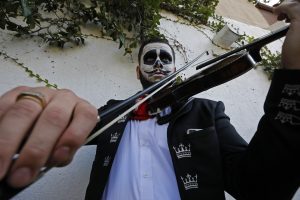 Starting this week, the San Antonio's Day of the Dead festivities range from museum exhibitions to a Catrinas on the River Parade. "Considering the city's history and diversity, it makes sense that San Antonio is the national destination to celebrate this holiday," says Dawn Robinette of Day of the Dead San Antonio.
Today kicks off the start of National Hispanic Heritage Month, a chance to celebrate the many ways Hispanic Americans, who were among the original Texans, have enriched our society.