Search results for "endangered/"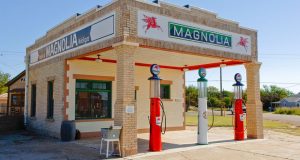 The trust, a nonprofit group based in Washington, D.C., recently named the route a "national treasure," a title given to places that are integral to the nation's history. Including the entirety of Route 66 on the list is meant to feature all the vintage hotels, neon signs, gas stations, and other businesses along the route, as well as its infrastructure.
In the January 2016 issue, Gene Fowler writes about historic adobe structures in West and South Texas, from the magical Indian Lodge at Davis Mountains State Park to exquisite Quinta Mazatlan, a World Birding Center site in the Rio Grande Valley.