Search results for "gotexan/"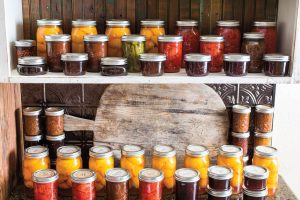 As a child, one of the first things I did upon arriving at my Mamaw Grace and Papaw Dorsey's rambling fieldstone farmhouse in Kentucky was to open the cellar door off the main dining room. Slowly, I crept down the wooden stairs, allowing my eyes to adjust to the dim light. A single shaft of sunlight from the cellar window illuminated the far stone wall—or what would have been the wall had it not been obscured from floor to rafters by glistening glass-encased riches in every color of the rainbow.
When Dodie Stillman started to recognize her growing fascination with the art of beekeeping, it was just that.