Search results for "hiking/"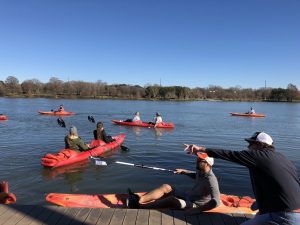 "Plogging" has been gaining popularity in the U.S. within the last few years. The term comes from the Swedish word plocka upp, meaning "pick up," and "jogging." Plogging isn't limited to jogging—people can plog while walking, hiking, cycling, and kayaking. Cities such as Galveston, Dallas, Austin, and Houston have already seen organized plogging events over the last couple of years.
Looking up into the thick pine canopy of deep East Texas, it's hard to believe that the pristine forests the pioneers encountered here are long gone.