Search results for "murals/"
If there's one thing every Houstonian has, it's pride for their city. So, when popular workout apparel maker Lululemon approached local muralist and artist Hugo Pérez to collaborate on a new project, he jumped at the chance.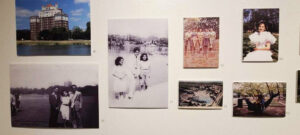 Born and raised in Dallas, Ruben A. Arellano moved to the city's Oak Cliff neighborhood when he was around 13 years old.