Search results for "north-pole-express/"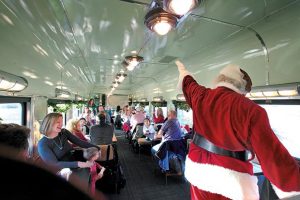 North Pole Flyer
Austin Steam Train's holiday-themed rides start Nov. 25 at the Cedar Park Depot, 401 E.
The Christmas spirit isn't found wrapped beautifully underneath a holiday tree. While those gifts definitely bring some happiness, the true joys come from time spent with loved ones and creating new memories.
The flurry of Christmas activity has kicked into high gear. For all that said they'd finish their shopping much earlier this year, only a fraction actually did.