Search results for "podcasts/"

After a year of the ongoing pandemic and, more recently, the Great Texas Freeze, all Texans will welcome the colorful blooms of this wildflower season.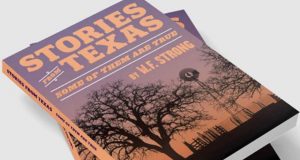 You might recognize W.F. Strong's booming, theatrical voice from his Stories from Texas segment on public radio show Texas Standard. And as evidenced in his new book, Stories from Texas: Some of Them Are True, his signature storytelling style translates very well on paper.