Search results for "root-beer/"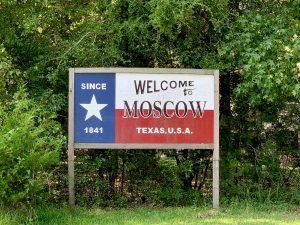 Pasadena resident Debbie Trainor wasn't able to visit Italy this summer like she had planned. Even though COVID-19 made international travel unlikely this year, she still wanted to take a fun, safe trip with European flair. "There's just so much to see in this big world," she says. "I've got to do something." That's when she got the idea to take a trip around Texas visiting cities with European names. Among the cities she planned to visit were Moscow, Paris, Dublin, Berlin, and Vienna.
If you only ate wild foods native to Texas, you'd never go hungry. But add on all the food products that we also make here, and, well, you could enjoy a feast for the ages.