Search results for "sonora-caverns/"
cave tours. For updates on the event or details about the Caverns, including admission fees, call 325/387-3105 or 325/387-6507; www.cavernsofsonora.com….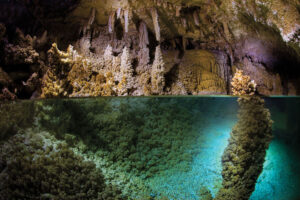 …4 S., Burnet. Tours: $18.95 adults, $14.95 children 4-11. visitlonghorncavern.com Caverns of Sonora Caverns of Sonora is hypogenic—formed by water…
No rock in sight. Visitors follow a carefully established path through crystal-covered surfaces at the bottom of Caverns of Sonora….