Search results for "victoria/"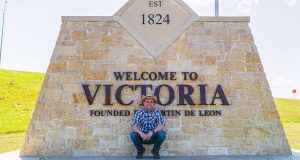 Sitting in the middle of the Coastal Bend is a town that's been around since before Texas was Texas. Visitors to Victoria, established in 1824, can explore the rich history of the town's past mixed with new experiences that make it well worth the trip.
Our staff has compiled a digital resource guide on the reopenings of major attractions, restaurants, and hotels in the coastal cities affected by Hurricane Harvey.