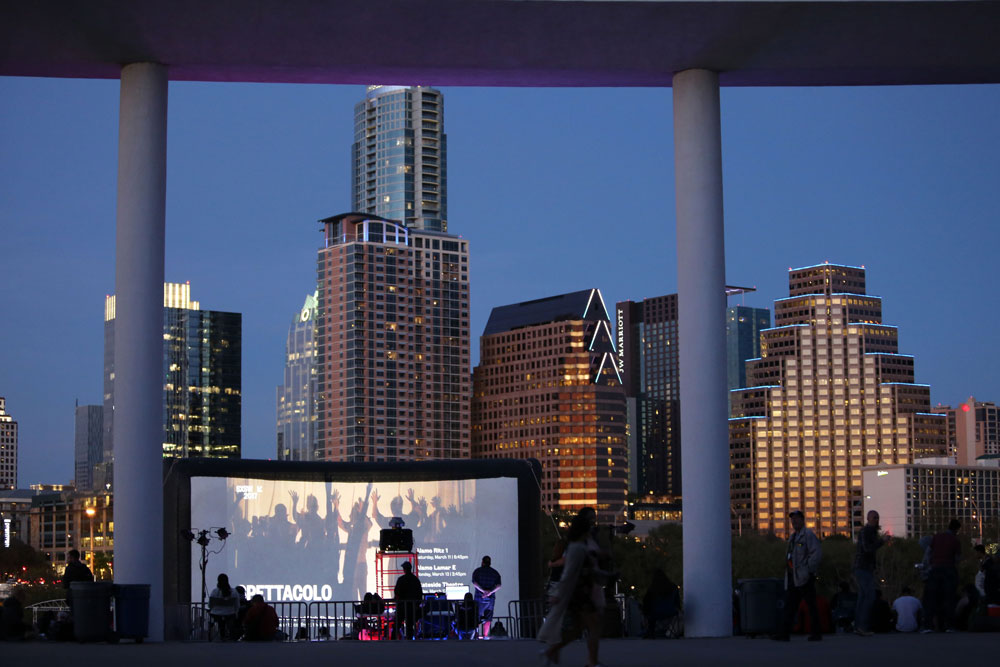 Every March, thousands of people from around the world descend on the capital city of Texas for South by Southwest. Now in its 32nd year, the event, which began in 1987 as a small, local music festival, has grown to include a film festival, conferences on education, comedy, technology, and gaming, as well as numerous exhibitions, showcases, and high-profile speakers.
Follow Texas Highways on this blog, Twitter, and Instagram for on-location updates and to share your SXSW 2018 experience with us.
The festival has more free events this year than ever before.
Tips on how to get the most out of your time in Austin.
The Flatstock poster show at South by Southwest.
From local music festival to a global sensation over the last 30 years.
Be Sure to Visit
The new Central Public Library downtown »
Ellsworth Kelly's "Austin" installation on the University of Texas campus »
The Daytripper's East Austin recommendations »
Photos from SXSW 2018
#SXSW18 continues this week in @VisitAustinTX. Anyone heading to town to enjoy the music and sunshine? pic.twitter.com/JkibZW14ML

— Texas Highways (@TexasHighways) March 13, 2018
More than just tech and music: a "live mural" being painted in downtown Austin.#sxsw #SXSW18 pic.twitter.com/I0HY5XVHjo

— Texas Highways (@TexasHighways) March 11, 2018
Local favorite @McConaughey served as a judge in the PerfectPitch competition today at @sxsw #truetexas pic.twitter.com/uaUxherQcD

— Texas Highways (@TexasHighways) March 11, 2018
#SXSW is underway in Austin. What are some of your favorite places to eat when you're visiting the capital city? pic.twitter.com/xJp2jrq4g5

— Texas Highways (@TexasHighways) March 10, 2018
From the March 2018 issue