Behind the Curtains

See our photos and video for a rare glimpse behind the scenes of Cirque du Soliel's OVO.

See Cirque


Cirque du Soliel's remaining OVO performances in Texas include American Bank Center in Corpus Christi, March 29-April 2 and the Don Haskins Center in El Paso, April 12-16. After Texas, the production goes international with performances slated through the end of the year.

At age seven, Cragle discovered his magic power – a unique physical flexibility that made him a standout even in his realm of competitive gymnastics. A couple of years later, he found "his people." From the audience of Cirque du Soliel's La Nouba, the wheels were set in motion for Cragle, who is now showcasing his magic as a solo hand-balancer in the company's production of OVO.
Of that a-ha moment, Cragle says, "I knew, right then, that this is what I was going to do. And from that moment on, that's what I worked towards. Fortunately, I have parents that have unconditionally supported me in this dream, too."
That support included sending him off to Montreal to join the National Circus School's high school program, where he's started learning additional skills including the aerial silk performance.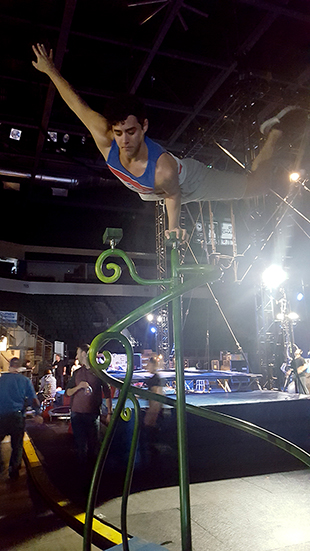 Before each performance, the 50 performing artists from 12 countries specializing in many acrobatic acts spend time training and rehearsing. Each skill not only requires well-trained and toned bodies, but the skills are, indeed dangerous for the uninitiated. But Cragle says, with all their experience and abilities, he sees his biggest danger as getting so comfortable with the routine that you lose sight of how dangerous it truly can be. "So, I stay focused with each performance."
The downside to knowing your routine so well, though, is that it might look too easy to audience members. At least that's what Cragle says. Few audience members might agree. What makes Cirque de Soliel phenomenal is art and performance matched with the mastery of the human body and the seemingly impossible skills and talents. And, let's be real. There's also the element of danger.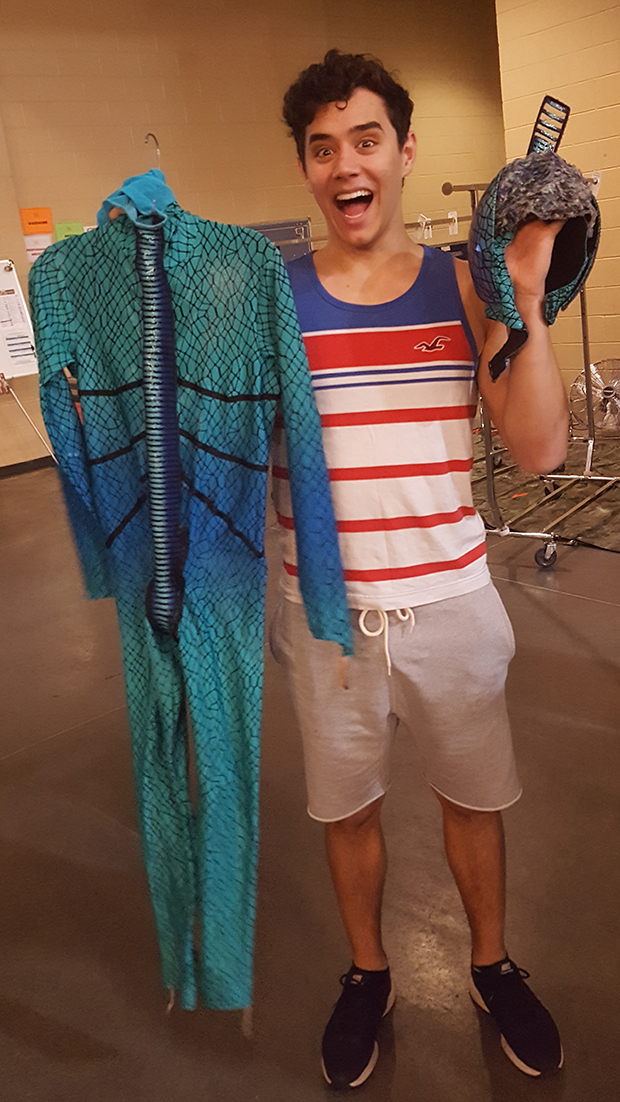 Cragle, who had just flown in the day before from Salt Lake City, was feeling grateful to return to Texas' warm winter weather, but the 20-year-old admits he is still loving and absorbing the travel adventure that being a part of this show is affording him.

"The schedule is crazy. For me, sometimes it's a blur, and our routine is such a continuous cycle, but it's a lot of fun getting to travel. For example, we're doing five cities in Texas. It's really cool to go to all those Texas cities and meet the different people, the different cultures and see everything," he says.

"I also just love the road tripping. I love to travel, so even though our transfers are really long, I still find that enjoyable. And there's a type of bonding with the Cirque family that I become really fond of that you can't replace.

From the April 2017 issue

Texans can entertain like no other. They take a simple talent and turn it into something extra special. Like Houstonian Kyle Cragle, for instance. He can do one heck of a handstand.