Make your Christmas and New Year's festivities extra merry with seasonal cocktails that will impress guests and get them into the celebrating spirit. Industry, a San Marcos restaurant offering queso, tacos, and sandwiches, shares a few of its favorite holiday cocktail recipes, from a twist on classic hot cocoa to a wintery sour. Break out the shaker and serve up hearty glasses of comfort and joy.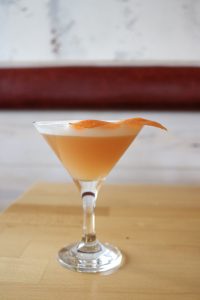 Brown Sugar Bourbon Sour
Ingredients:
1 ½ ounces brown sugar bourbon
1 ounce of lemon juice
½ ounce simple syrup (to make simple syrup, heat one part sugar and one part water until sugar is fully dissolved)
1 egg white
3 dashes cinnamon bitters
Directions:
Add all ingredients and ice to a shaker and shake until the egg white is frothy. Fine strain into a martini or coupe glass, and garnish with an orange peel.
Fall From the Tree
Ingredients:
1 ½ ounces of Sailor Jerry Spiced Rum
½ ounce lemon juice
1 ½ ounces cold spiced apple cider
½ ounce cranberry juice
Directions:
Add ingredients over ice in a rocks glass. Stir once and garnish with star anise.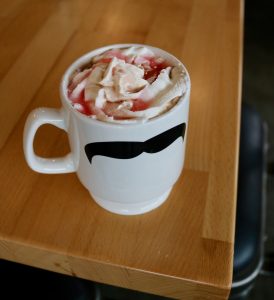 Spiked Cacao
Ingredients:
1 ounce Jack Daniels Tennessee Fire whiskey
½ ounce vanilla liqueur
8 ounces favorite hot cocoa
Whipped cream
Optional: Peppermint syrup (cook ¼ pound crushed peppermint, ½ quart sugar, and ½ quart water on high heat, then stir and fine strain)
Directions:
Stir all ingredients in a coffee mug, and add whipped cream on top.