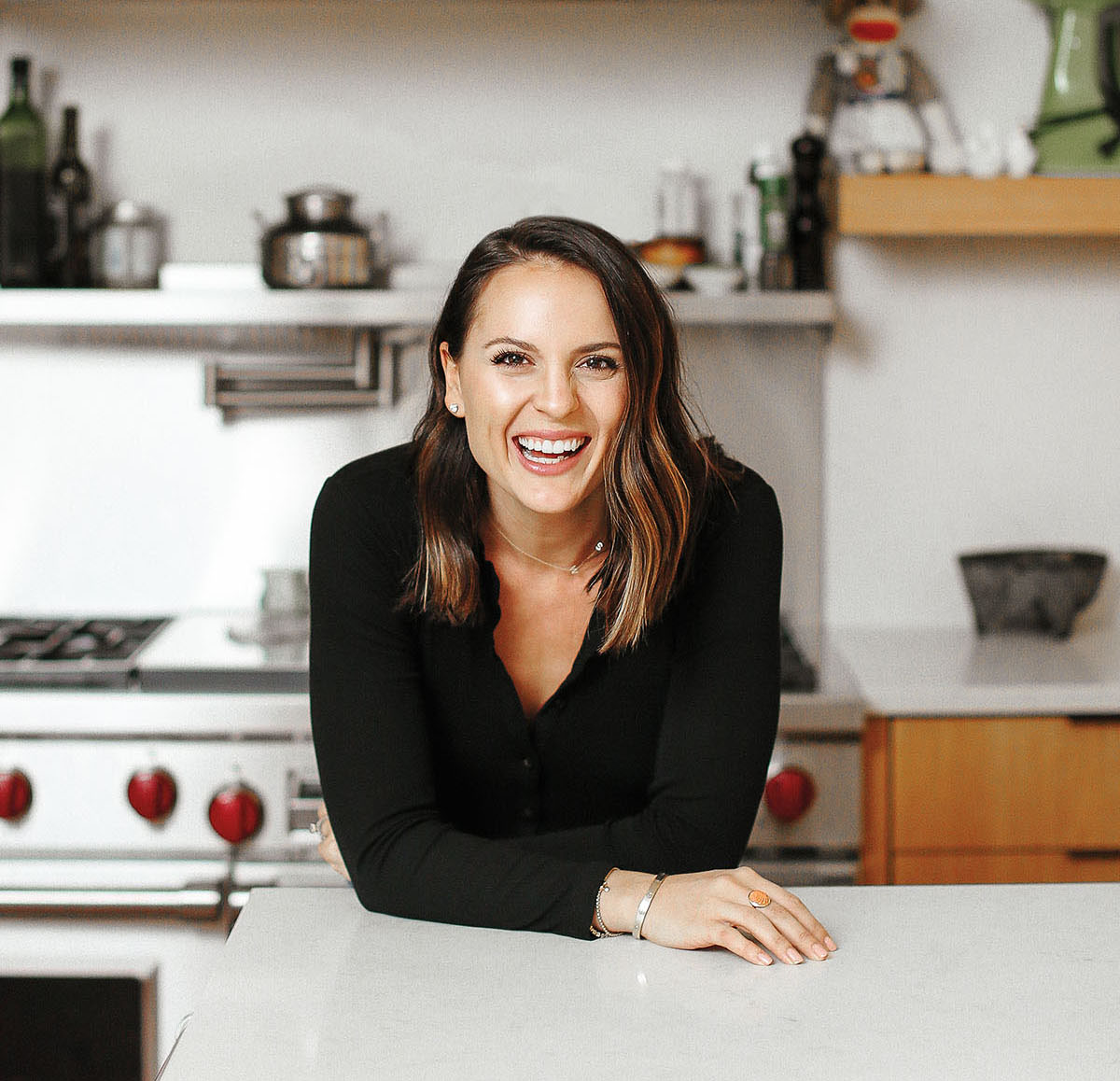 The path Alex Snodgrass traveled to become a
New York Times
bestselling cookbook author took her through Fort Worth, Austin, and Dallas—but her hometown of Celina, near Denton, still serves as the basis for her success today. It's where she grew up enjoying her mom's wholesome, scratch cooking, which inspires the popular dishes published on her blog The Defined Dish and in her cookbook of the same name.
Her trademark is crafting beloved Texas and Southern classics like King Ranch chicken, chicken-fried steak, and enchiladas with healthier ingredients and cooking techniques. "I keep it 'clean' in my own kitchen," Snodgrass says of avoiding processed foods when cooking in her North Dallas home. "But we'll get Mexican food and margaritas on the weekends—it's wrong to think you can't. I love food too much not to enjoy those things."
Snodgrass recalls helping her mom make meatballs from their Italian family's recipe as a little girl. In her college years at TCU in Fort Worth, she tired of cafeteria food and takeout, and yearned for homemade meals. She found gratification in making her family's meatballs and other specialties for her roommates. After working in public affairs in Austin, she and her husband, Clayton Snodgrass, moved to Dallas to start their family—and that's where good food came to the rescue again.
"I'd had my first baby and for the first time in my life, I didn't know what was next," Snodgrass says. "I was struggling with anxiety." She turned to her sister, a personal trainer, for advice. Her sister recommended trying Whole30—a 30-day elimination diet that eschews sugar, gluten, grains, legumes, and dairy. This helped her find mental clarity. "Eliminating sugar and gluten took away my brain fog," Snodgrass recalls. "And I realized I had a talent for making things taste good while sticking to the rules."
Her innovations included crafting gluten-free (and sometimes dairy- and grain-free) versions of dishes she craved, like gumbo. Instead of using flour, she achieved the velvety texture of a proper roux by substituting arrowroot starch. In sharing such creations on her blog, and the joys she discovered in the process, a career was born. She taught herself food photography and styling by watching YouTube tutorials.
Her appetizing photos and relatable storytelling proved compelling for an audience seeking healthier options for foods they love. Her Instagram community exploded—she now has half a million followers—and a literary agent came knocking with ideas for a book. Released late last year, her book shot to the top of The New York Times' bestseller list and prompted a busy, coast-to-coast book tour. All because, Snodgrass says, people love the same kinds of food she does.
"Italian food was my first forte, of course, and everyone wants a lot of Mexican food. There's a big audience that's not from here that loves it," Snodgrass says, noting that her Tex-Mex-inspired chapter seems most popular. "I'm heavy-handed with spices," she continues. "We Texans love big, bold flavors, and some cooks are a little intimidated at first, but when they go for it, they see what a huge difference spices and seasonings make." Some of her favorite flavor-boosting ingredients include fresh ginger, fennel, fish sauce, red and green chiles, smoked paprika, and cumin.
When the pandemic hit, Snodgrass responded readily with weekly meal plans that helped her audience adapt to cooking at home more frequently. "It shifted the way I created content," she explains. "I'd do a roundup of recipes from past content that were super pantry-focused. It was a good time to rely on intuitive cooking."
Whether it's bacon-wrapped jalapeños or kid-friendly chicken nuggets, Snodgrass knows how to give folks what they crave. "From the very start, I've listened to what people want," she says. "It's really helpful to engage with the audience."
From the October 2020 issue