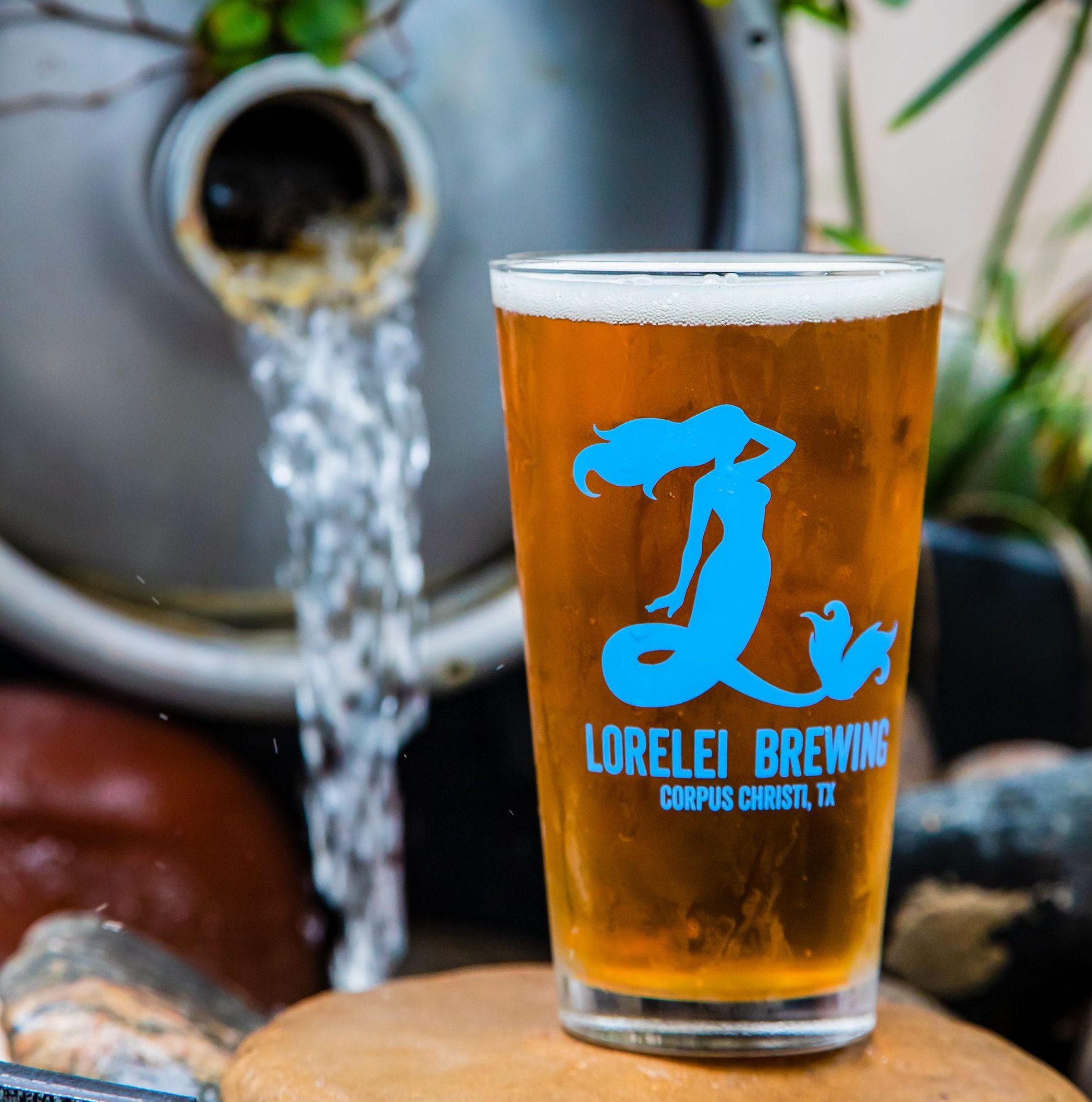 Craft beer fans might be pleasantly surprised by what awaits them in Corpus Christi: A trio of breweries opened within the past five years, and a couple of restaurants have recently started their own brewing operations. The result is adventuresome brews in a city more accustomed to mass-produced, beach-ready 12-packs. These days, when it comes to sipping in style, Corpus has you covered.
Lorelei Brewing Company
Founded in 2016, Lorelei is arguably the highest-profile craft brewery in the city. Although its canned brews are available in H-E-B and Spec's stores throughout the region, its beers taste best in the brewery's speakeasy-like taproom that features a stone bar and local art. There you can taste the popular Khryseis—a bright blonde ale with a complex swirl of citrus and malt flavors—and the substantial Ephyra Double IPA (a whopping 9 percent ABV), as well as rarer offerings like the effervescent and hoppy Rudis Brut and the decadent Belgian Honeypot, a strong ale brewed with honey.
520 NAS Drive
Open Mon-Thu 2:30-8 p.m.; Fri-Sat 2-10 p.m.
Sun noon-8 p.m. 361-445-1084
loreleibrewing.beer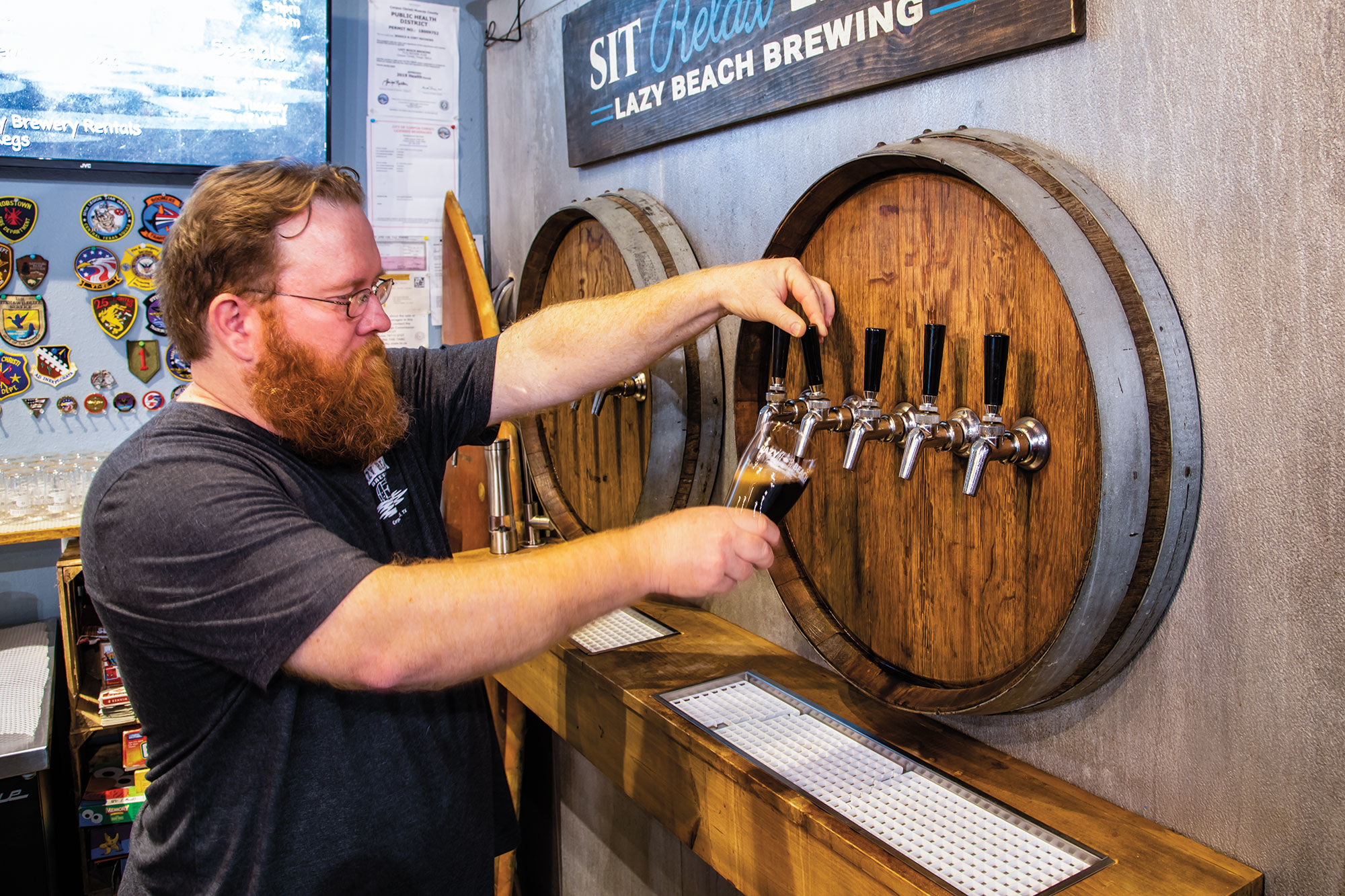 Lazy Beach Brewing
Located in the city's up-and-coming Southside neighborhood, this brewery delights those who seek unconventional flavors. The tasting room's 14 taps include a brand-new beer each week as well as favorites like the Texas Bock (think a dressed-up Shiner) or the tart Hard Kombucha. More adventurous tasters might like the Diwali, laced with spices like cardamom, fenugreek, and turmeric, more typical of Indian food than beer; or the Leviathan, a Russian imperial stout aged three months to mellow its bold, roasted flavors. Grab a bite at food trucks like Taquitos Mi Tierra for tacos, tortas, and quesadillas, or Coastal Sol, which offers quail legs and truffle fries.
7522 Bichon St., Suite 100
Open Mon-Wed 5-9 p.m.
Thu-Fri 5-11 p.m.; Sat 3-11 p.m.
361-693-5347
lazybeachbrewing.com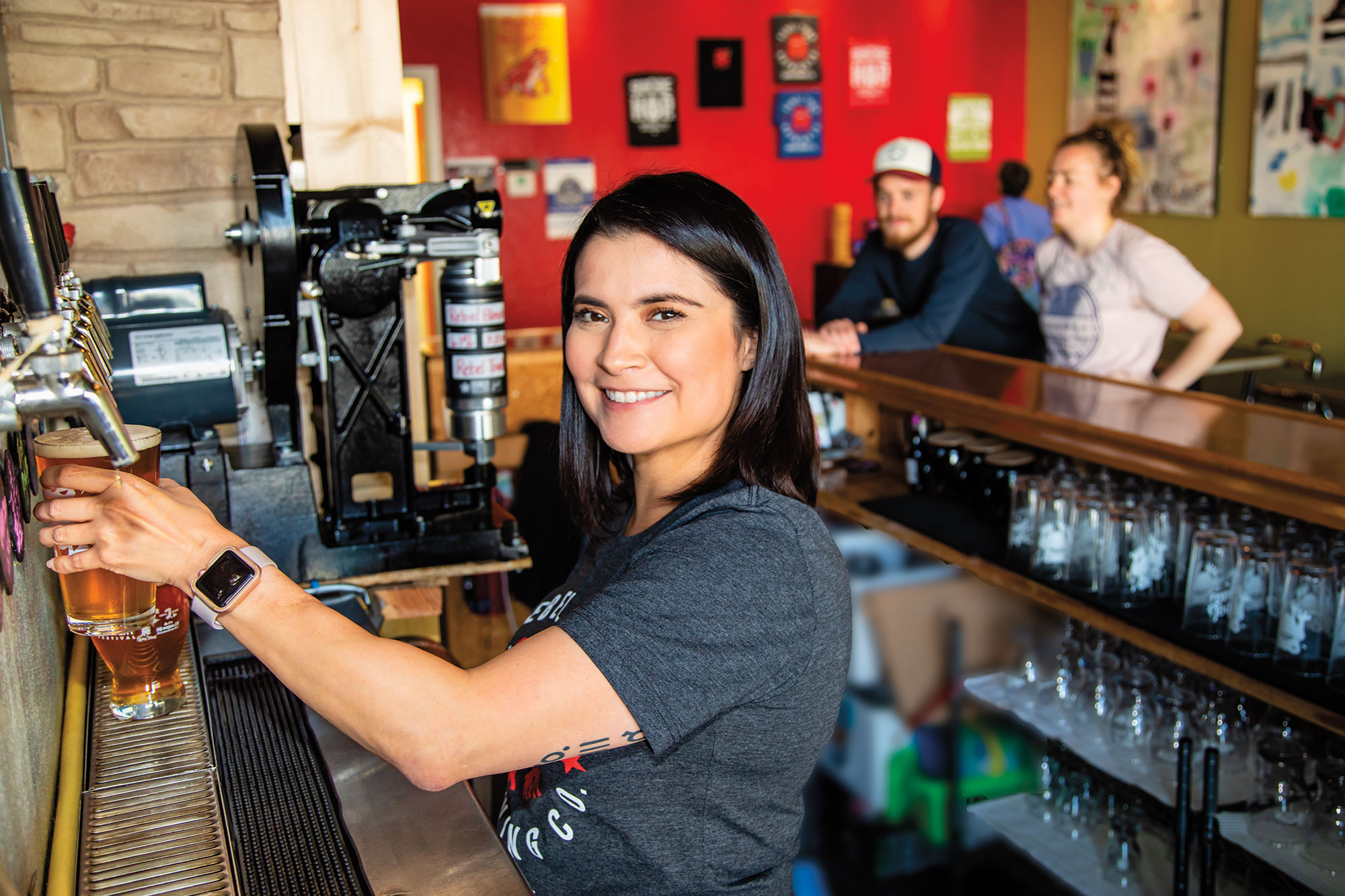 Rebel Toad Brewing Company
Opened by teacher-turned-brewmaster Hector Cavazos, this small, inviting taproom balances dimly lit coziness and vibrantly painted charm around the corner from Spohn Park. It's particularly appealing if you like your beer hops-forward. The choices include a citrus- and pine-tinged pale ale, Troublemaker, and a selection of IPAs, including Abracahopra and Hop Bait, rivaling better-known craft IPAs from Austin, Dallas, and Houston. It's especially lively during the First Friday ArtWalk, which brings visual arts fans to the Marina Arts District.
425 William St.
Open Thu 5-10 p.m.
Fri 5 p.m.-midnight
Sat 4 p.m.-midnight.
512-221-1267
rebeltoadbrewing.com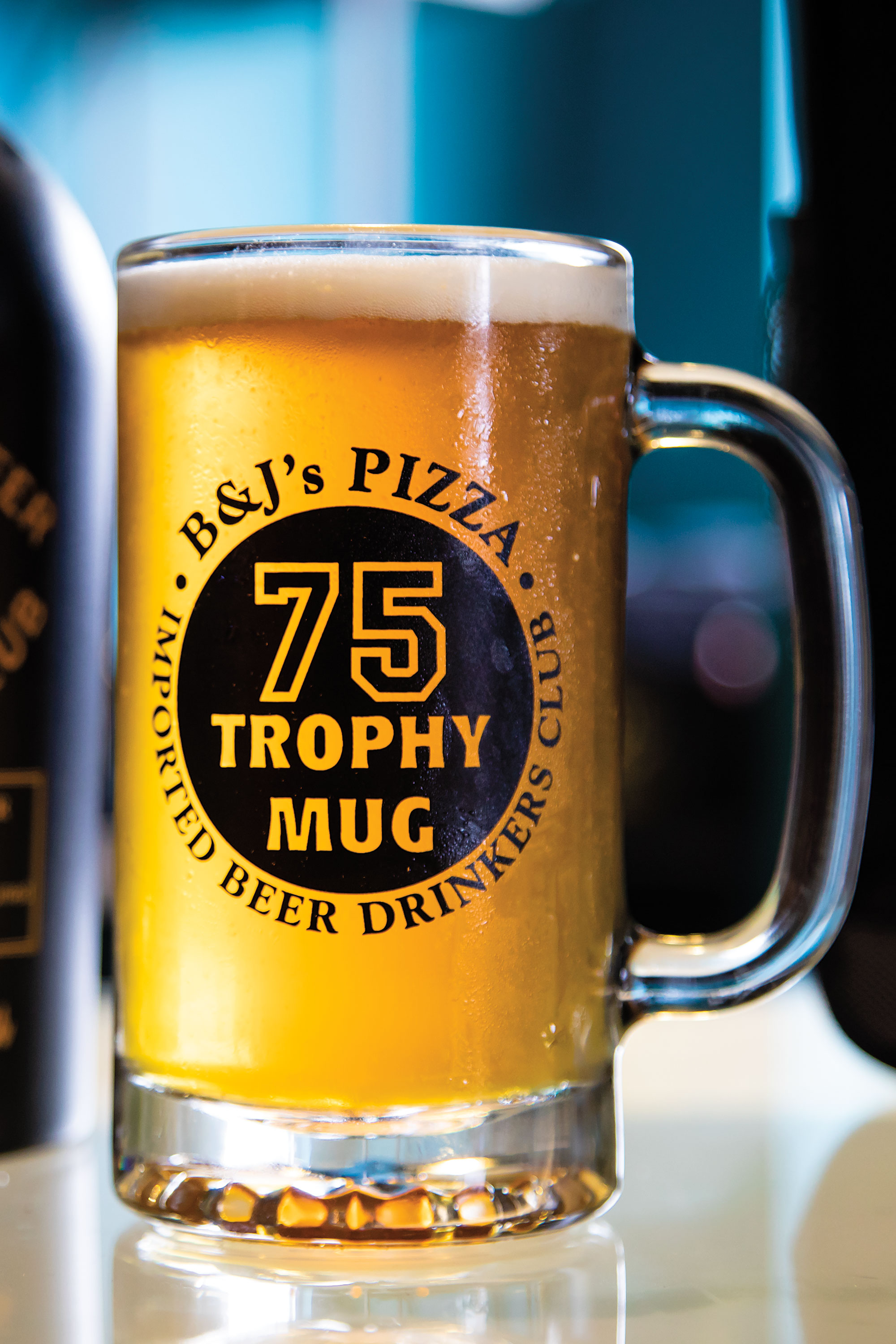 B&J's Pizza
If you're looking to eat like the locals, consider this sprawling southside restaurant and brewery, which has roots that date to the 1970s. Since Jack and Kathy Baker took over in '87, B&J's has championed beer as part of its identity; patrons who join its Beer Club earn a prize each time they try 25 different beers. Those brewed on-site include the 2×4, an American blonde ale, and the Hefeweizen, a Bavarian-style brew with notes of clove, bubblegum, and banana. The restaurant also suggests pairings with selections from its menu of pizzas, wings, and subs.
6662 S. Staples St.
Open Mon-Thu 11 a.m.-11 p.m.
Fri-Sat 11 a.m.-midnight
Sun noon-1 p.m.
361-985-6474
bandjspizza.com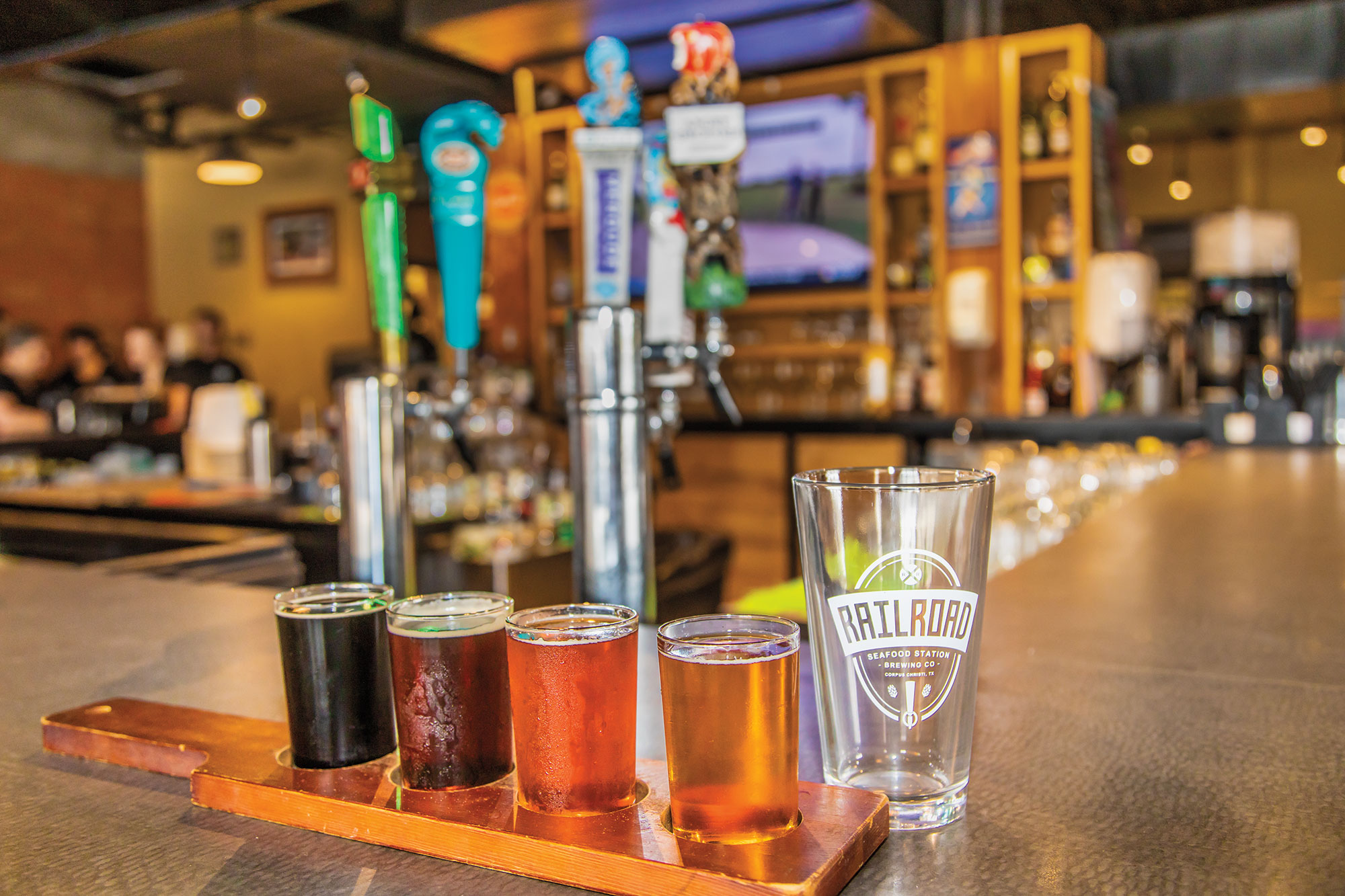 Railroad Brewing Company
This well-heeled brewpub and restaurant in downtown's S.E.A. District (Sports, Entertainment, and Arts) offers an array of beers with character. The Boxcar, an American IPA, has a roasted malt flavor that counters its hoppiness. Both the Yellow Caboose, a solid pale ale, and The Derailed Hefeweizen, with a spicy nose and citrus notes that beg for a lemon to complete it, complement the seafood-heavy menu, which features black drum, redfish, and snapper served family-style in a variety of preparations.
1214 N. Chapparal St.
Open Mon-Thu 11 a.m.-10 p.m.
Fri-Sat 11 a.m.-11 p.m. 361-883-6200
railroadseafoodstation.com
From the June 2019 issue