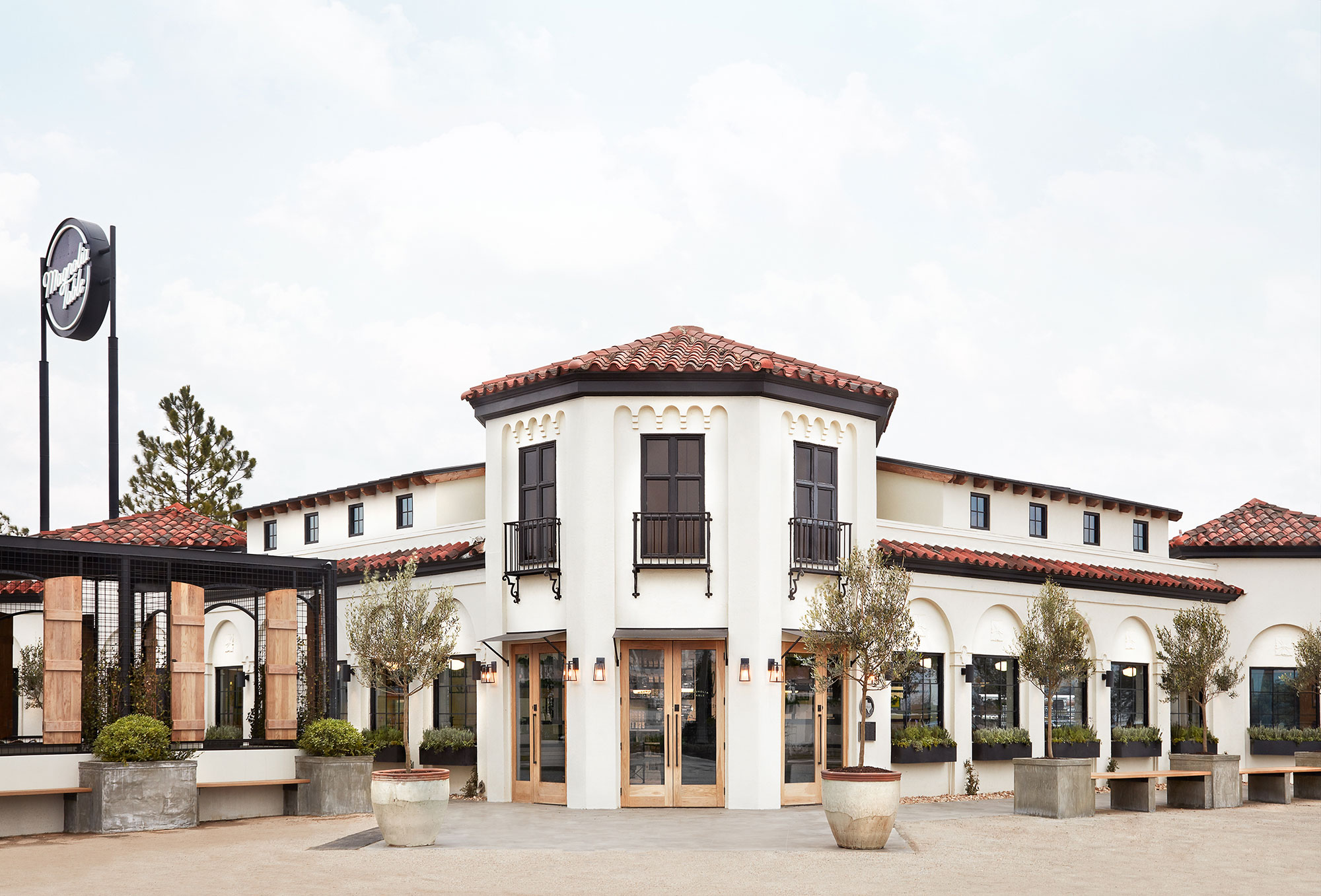 Ever since the opening of Magnolia Market at the Silos in 2015, fans of Chip and Joanna Gaines and their show Fixer Upper have been flocking to Waco to purchase home goods inspired by the HGTV hit—and now they have a place to eat during their stay: Magnolia Table. The Gaineses opened this breakfast spot in February 2018, and everything about the place reflects their particular tastes and talents. The interior conforms to their clean modern farmhouse style, with neutral hues, a patterned tile floor, wall-mounted planters, and vintage-style lighting. Several of the menu items come from Joanna's own kitchen as well—both the recipes and some of the ingredients. The silky lemon pie is her personal concoction, and select seasonal produce, like watermelon radishes featured on the spring 2018 menu, were from the family's farm garden. Other items, such as the grass-fed beef and fresh-squeezed lemonade, are also locally sourced.
Magnolia Table

2132 S. Valley Mills Dr. in Waco.
Hours: Mon-Sat 7 a.m.-3 p.m.
Call 254/235-6111
magnolia.com/table
Chip had always dreamed of opening a breakfast joint, and when the historic Elite Café, located on the Waco traffic circle, came up for sale in 2016, the Gaineses decided to make that dream a reality. In the process, they wanted to preserve an important part of Waco's history. The original Elite Café opened in downtown Waco in 1919, and the second location on the traffic circle followed in 1941. The Gaineses gave the Spanish-style building a complete overhaul while also preserving its historic feel. Framed black-and-white photographs and an original menu from the café's past adorn the walls.
The current menu revisits brunch classics such as pancakes, French toast, and eggs benedict with peppered bacon, but there are also some innovative options, like donut holes with a lemon-lavender glaze and unusual juices. (One combines pomegranate, green apple, and pear; another mixes pineapple, spinach, jalapeño, celery, and cucumber. Indecisive customers can order a flight of four varieties.) The oversized tater tots are presented in a mini skillet and topped with parmesan and chives. And the buttermilk biscuits, made to Joanna's specifications, come with either sausage gravy or strawberry butter. The menu, which rotates by season, can be adapted for vegetarian, vegan, and gluten-free eaters as well.
Breakfast is served from 6:00 a.m. until the kitchen closes at 3:00 p.m.; however, you can also order lunch fare: avocado toast with microgreens, hearty burgers with heirloom tomatoes, pimiento cheese on grilled sourdough, and an assortment of other sandwiches—including "Chip's Ham Sandwich," enhanced with scrambled eggs tucked inside a flaky croissant.
Seating is first-come, first served, but for those who can't wait, the Take Away + Market, located on the side of the building, offers grab-and-go options along with customized mugs and other merchandise. Plus, a variety of pastries, cupcakes, and other baked goods can be found at the coffee bar overlooking the restaurant's patio, courtesy of the Silos Baking Co. In this way, Magnolia Table lives up to its motto: it's a place "where everyone has a seat at the table." And now you can, too.