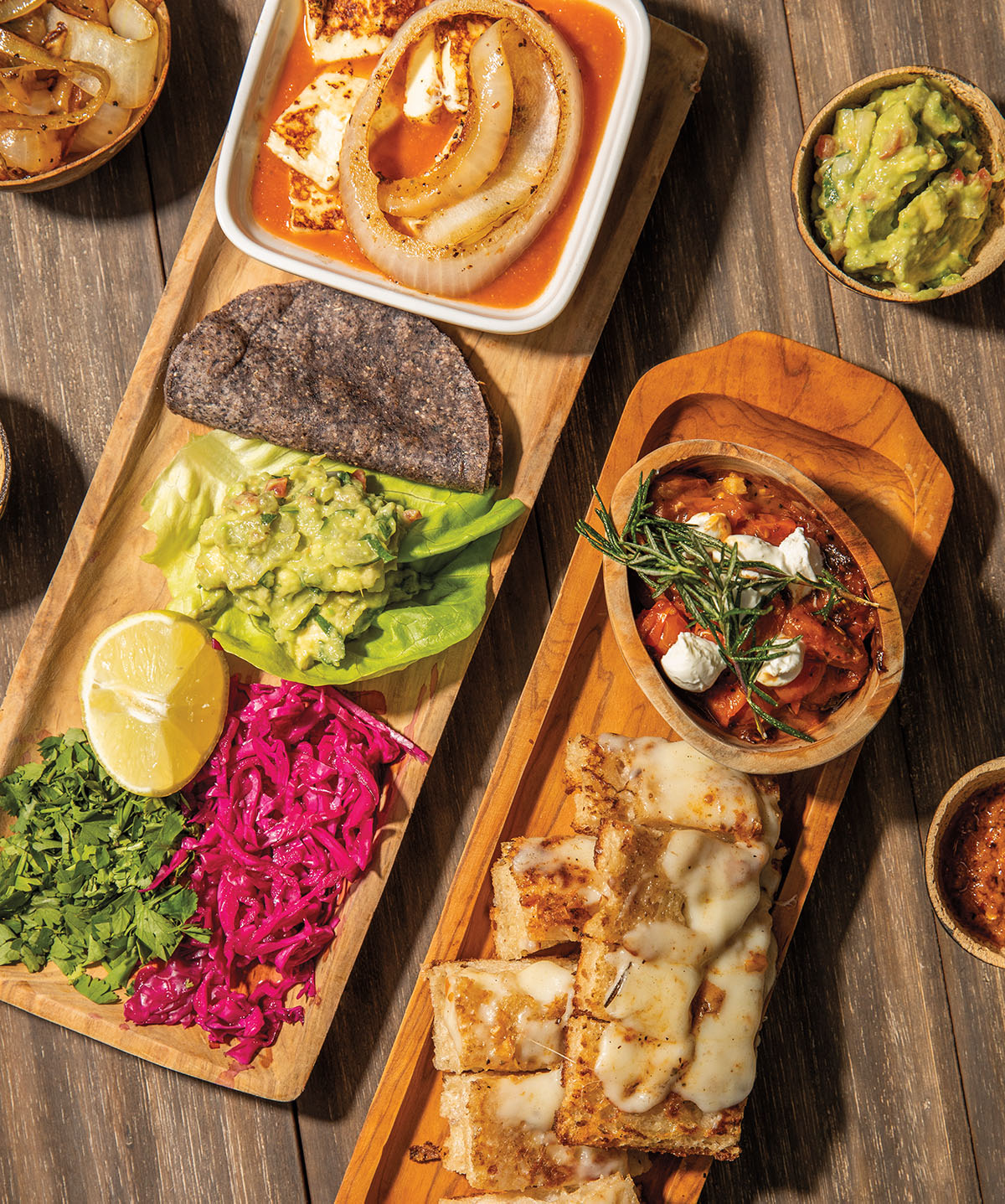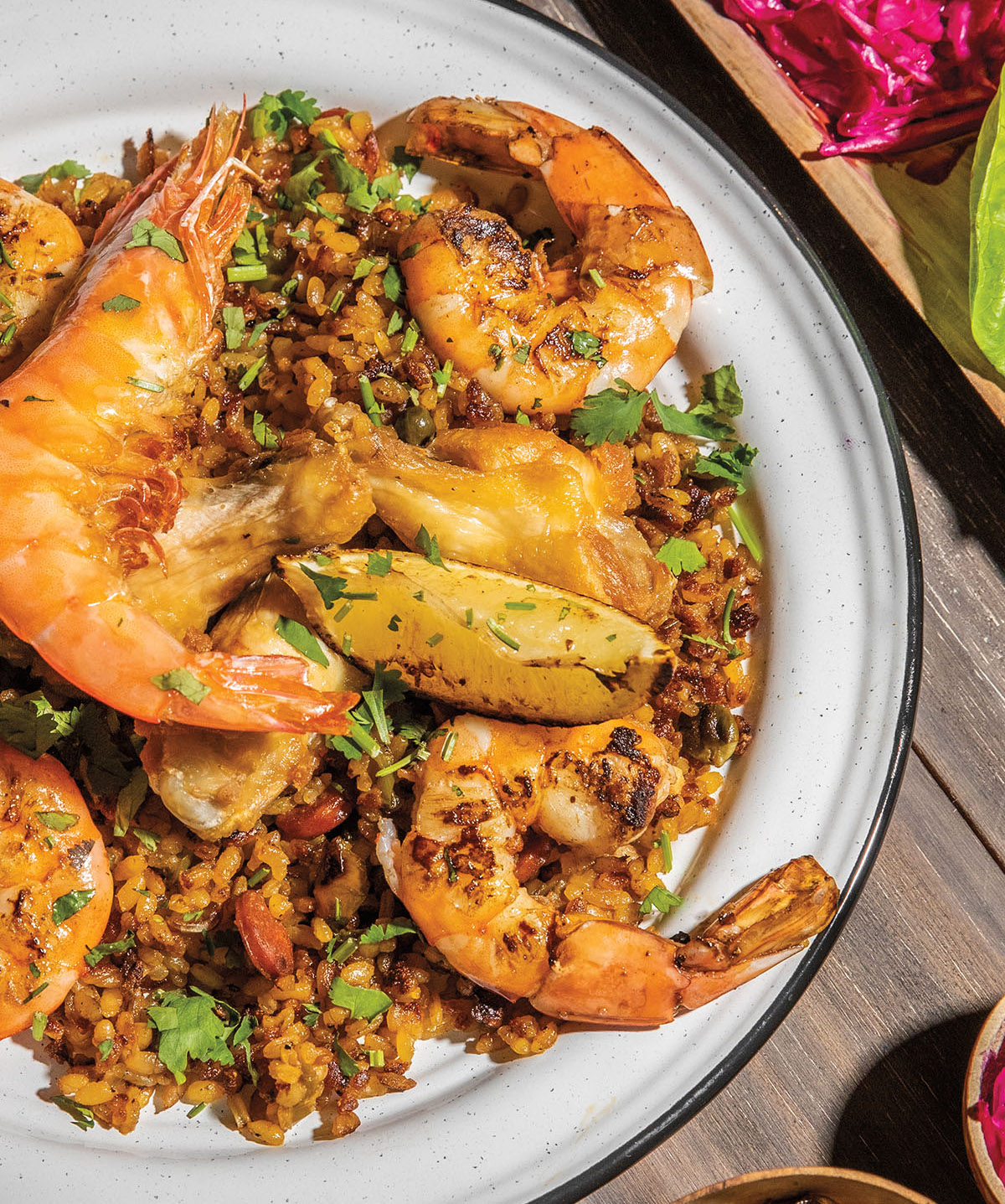 With a big grin and open arms, Diego Ramos steps out from behind the counter of his food truck in downtown McAllen to greet customers. Some are old classmates from high school, others are regulars, and some are newcomers excited to learn what all the fuss is about. Though Diego's Food Truck is a small operation in the Rio Grande Valley, it's earned a reputation among locals for flavorful and adventurous farm-to-table fare.
Opened in 2019 at the McAllen Food Park across from the Casa de Palmas hotel, Diego's Food Truck sources most of its ingredients from Provenza Farm and Cattle, Ramos' family's farm just east of McAllen in Edcouch. With plans to open a brick-and-mortar restaurant this year, Ramos describes his menu as a culmination of all the places he's traveled and the foods he's experienced. Most recently, Ramos took a trip to Oaxaca, Mexico, in search of distinctive moles and tamales. "My intentions are to look for the weirdest, out-of-the-box things I can find," Ramos says. "I want to see a chef serving something that challenges my imagination. That's what makes me, me: taking an ingredient and surprising people with a new way of using it."
Alongside more standard options like burgers, tacos, and handmade pastas, Diego's occasionally offers dishes like grilled bone marrow, scallop ceviche, and lamb curry. Ramos hosts special events, including paella nights, Turkish dinners, and steak nights. But his signature plate is The Mighty Provenza Burger, served on a homemade bun with roasted tomato, lettuce, sautéed red onions, and melted cheddar cheese. It may sound like an average burger, but the patty is a real showstopper—8 ounces of grass-fed beef sourced directly from the cattle Ramos raises.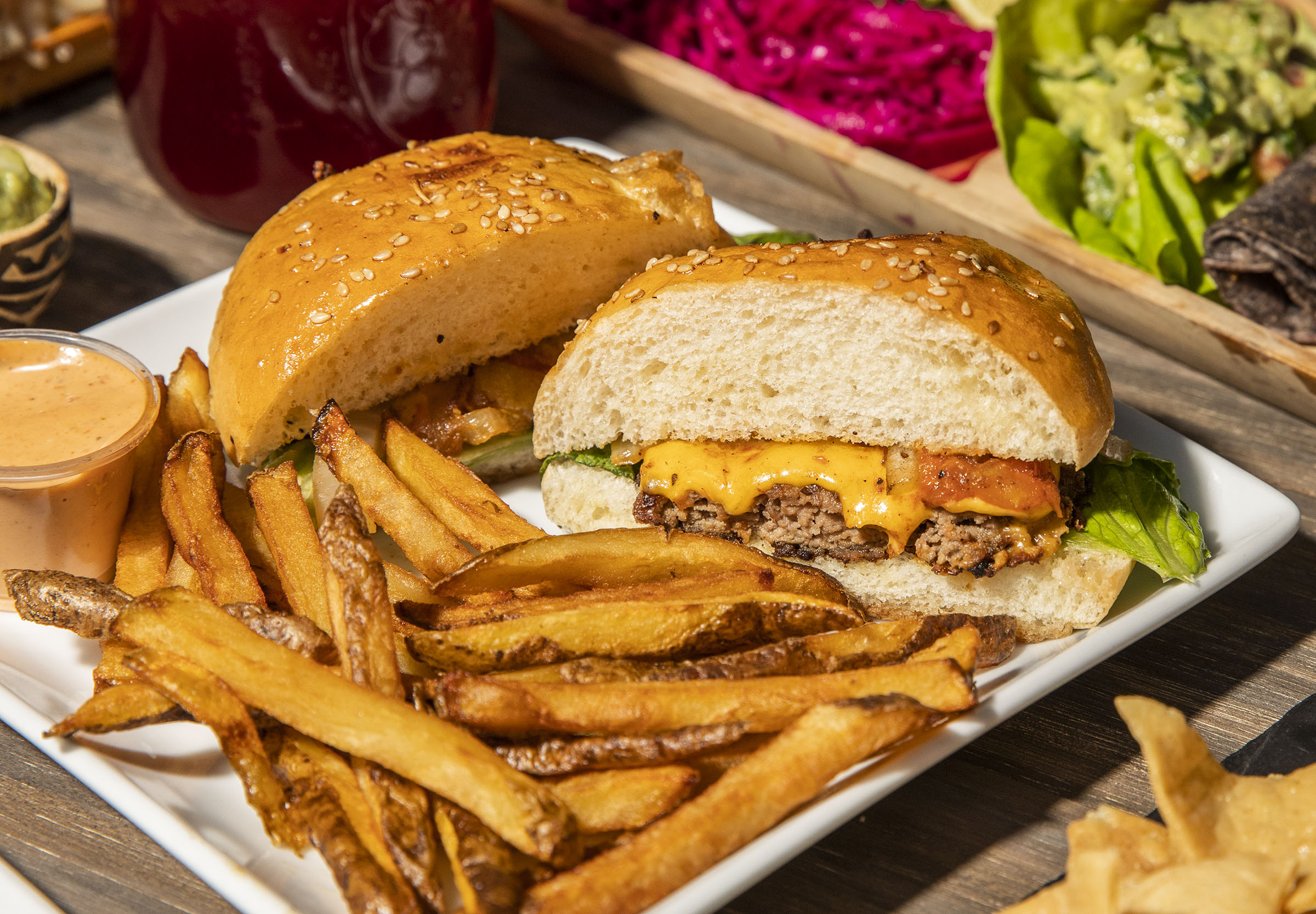 Rick Rodriguez, a regular patron of Diego's who visits once or twice a week, says the menu keeps him on his toes. "Up until [Diego's], I'd never had Turkish food," Rodriguez says. "He makes his place a melting pot of all the places he's been. I've eaten paella. Another time, there was this Israeli plant-based shake. He brings more diversity and awareness to different foods. He's raising the bar because there's nothing else like that here."
Though Ramos has continually elevated his cuisine over the years, he hasn't had formal culinary training. He started Diego's when he was just 23, a recent college graduate who'd been let go from Austin's upscale restaurant Barley Swine. After just one shift at the fine-dining establishment, he says he was unceremoniously informed that he wasn't up to snuff. "It was kind of funny, kind of sad," he says.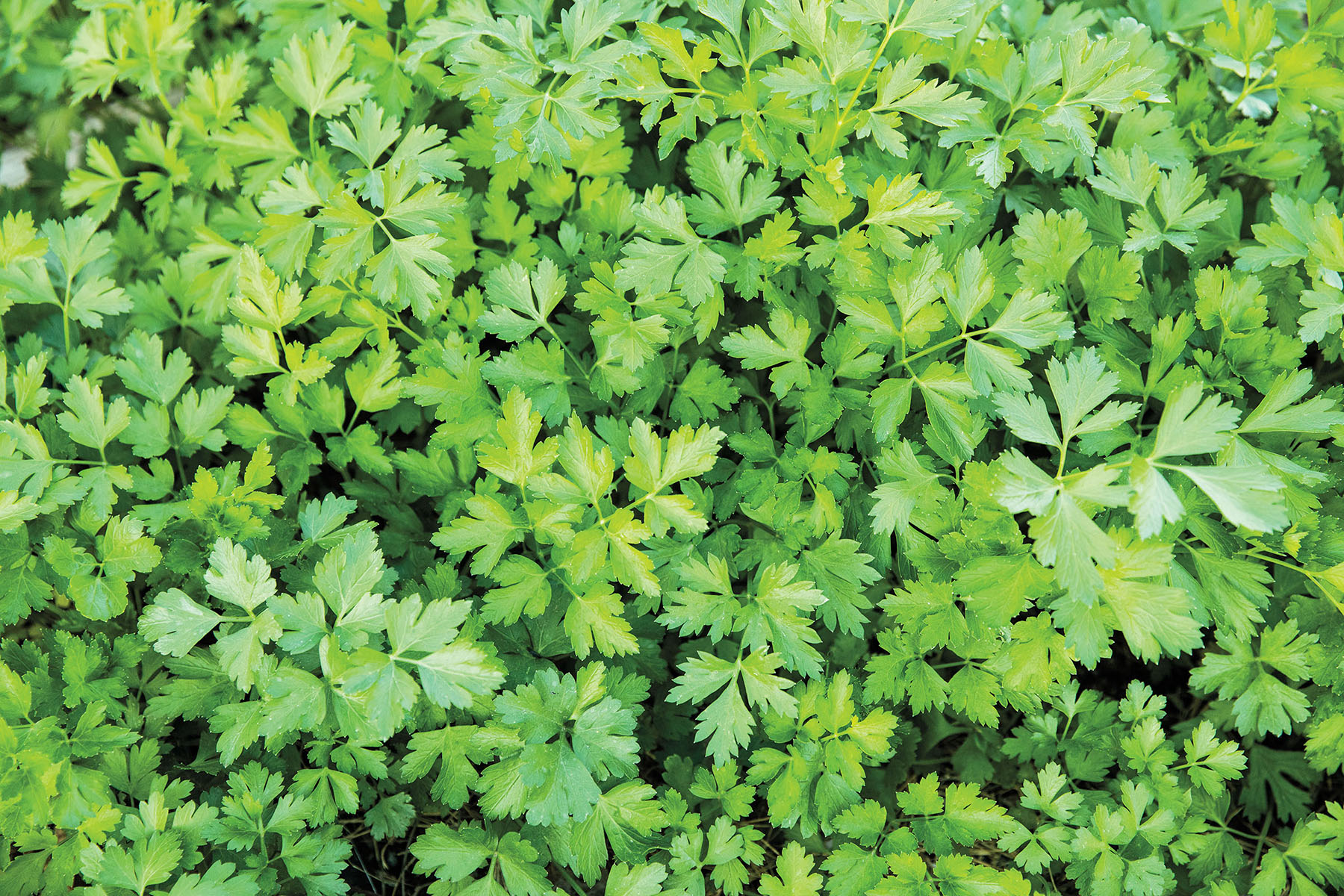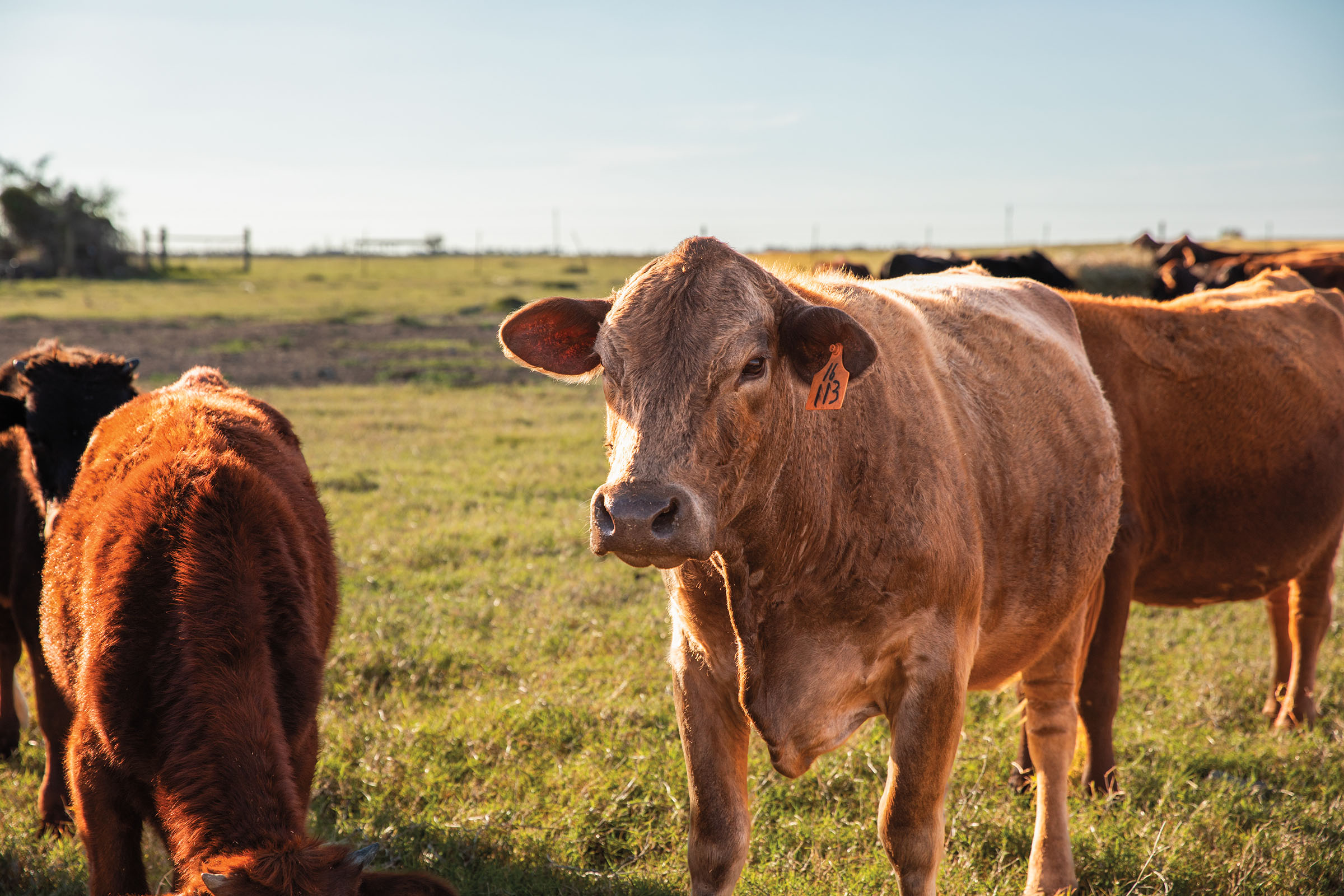 But the setback only made him more determined to achieve his culinary goals. Throughout Ramos' childhood, his parents were passionate about food. Though his father is a doctor and his mother is a nurse, they grew their own fruits and vegetables on the same family farm Ramos sources from today. They taught him to cook and eat whatever was in season. But Ramos never envisioned owning his own restaurant. He expected to follow in their footsteps and seek a career in the medical field. "Food is in my blood, but I never thought I would turn it into a career," he says. "I just wasn't really exposed to a lot of career options that didn't involve wearing scrubs or a suit and tie."
Ramos studied political science at St. Edward's University in Austin and tried his hand at a few professions. He was a legal assistant, a congressman's intern, a preschool teacher, and he even spent time selling beef from his family's cattle. But after his experience with Barley Swine, he decided to go on his own. "I wasn't ready to invest a million dollars into a beautiful place for my customers," he says. "But I was ready to cook them some good food."
A food truck was more than ideal. It could have been anything, Ramos recalls thinking, and that thought was liberating. "People don't always realize you can do fine dining at a food truck," he says.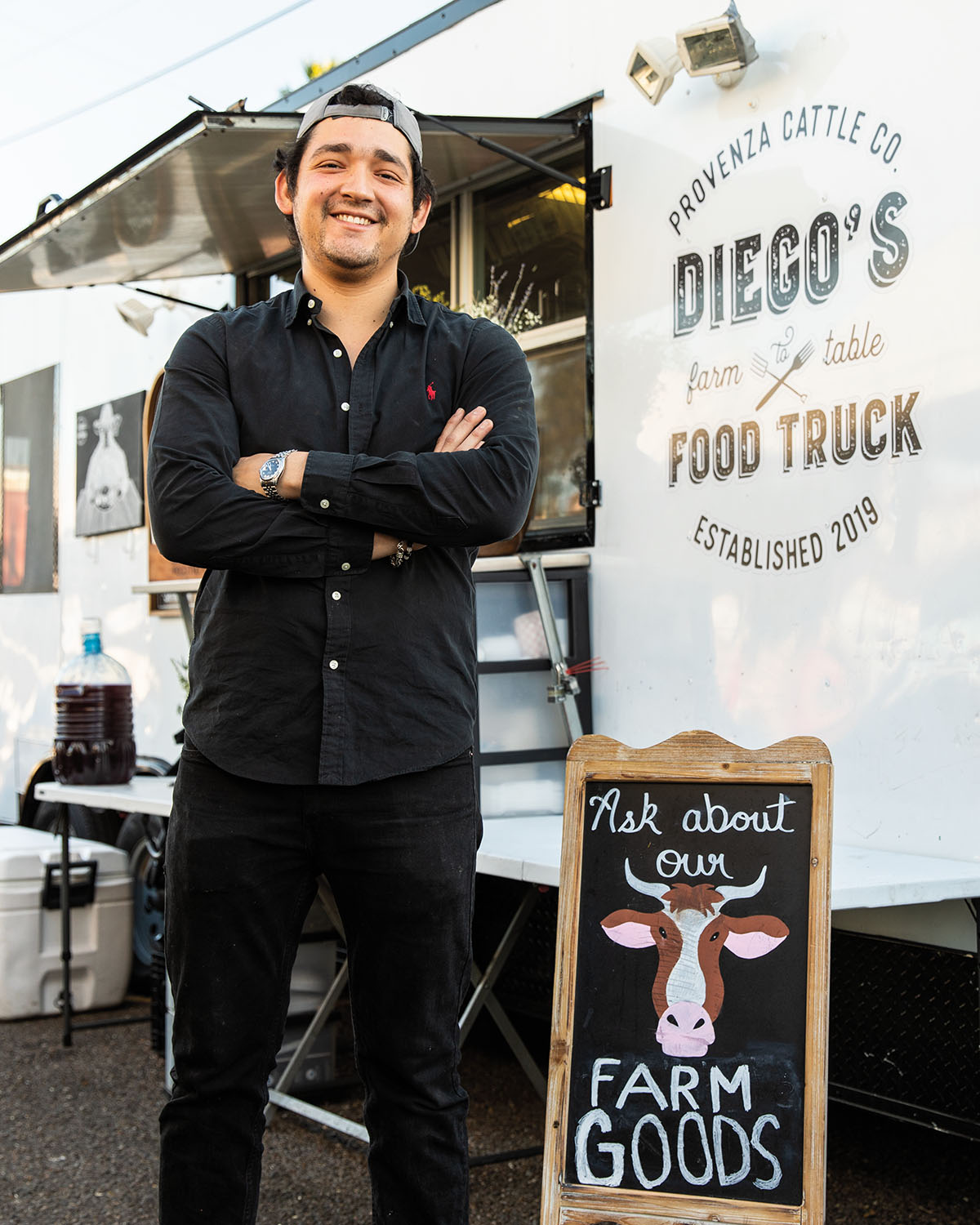 Ramos says he aims to make his hometown a culinary destination—not just a detour en route to South Padre Island. "When I was a kid, fine dining in the RGV was going to Red Lobster," Ramos says. "There are more options now than there were even five years ago, but the Valley is nowhere near finished growing. And I'm growing with it."
For the future, Ramos hopes to keep his food truck going, launch the upcoming brick-and-mortar restaurant, and maybe one day open a string of burger stands across South Texas. All of them would source as many locally grown ingredients as possible. "I project myself and my family traditions through the food that we make and serve," he says. "It's magic; it's passion; it's love."
From the April 2023 issue