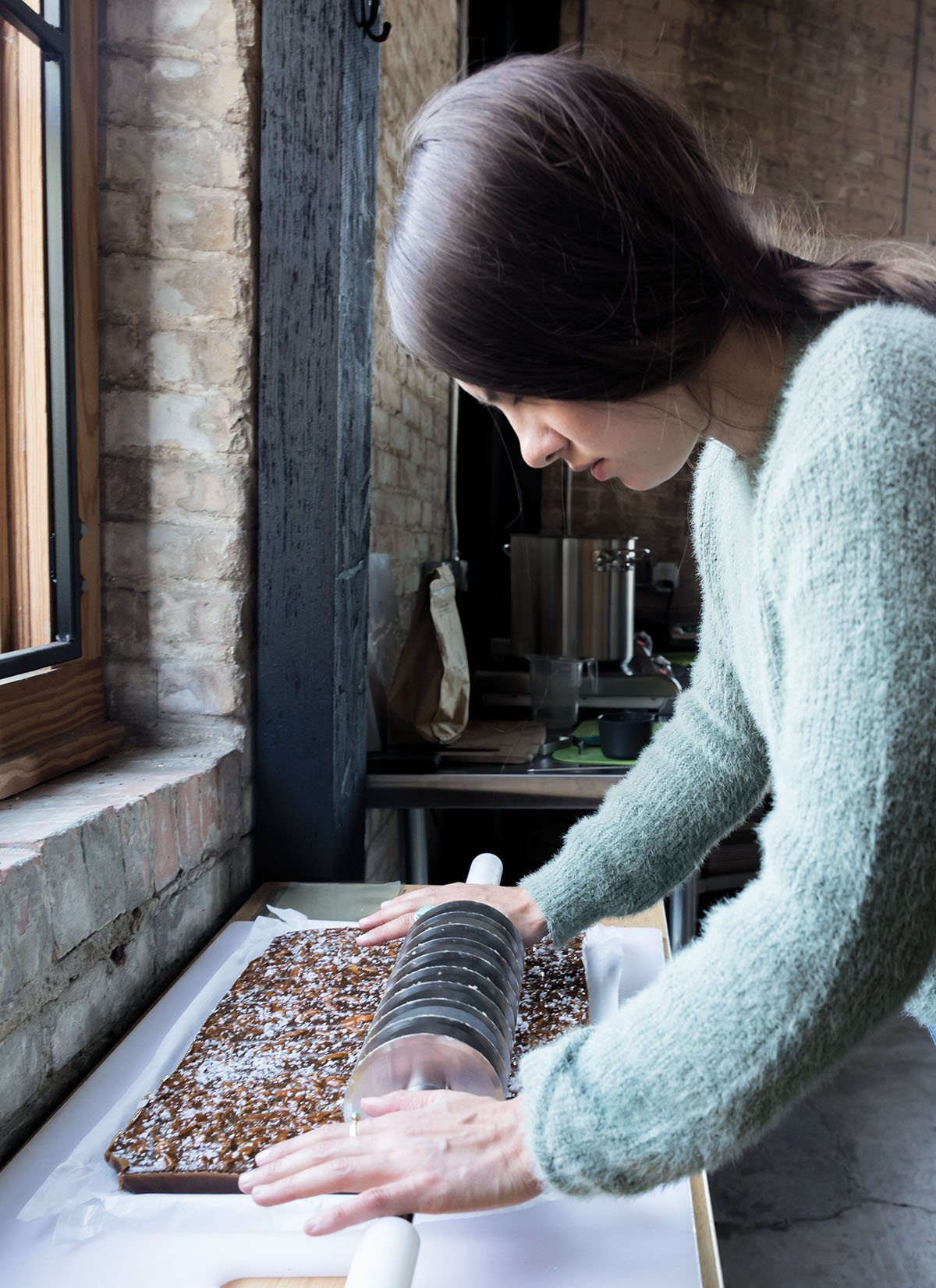 In 2012, Ellyn Dixon decided to make apple-cider caramels for holiday gifts. Having no experience with making candy, the
former social worker chose a forgiving recipe. Her recipients loved the caramels so much, they wanted to buy them.
Luckily, the demand for her sweet treats coincided with her desire for a career change to allow her to spend more time with her young children. After her husband, Matt Dixon, was laid off from his sound engineering job in 2015, the couple decided to make an earnest go at their business, Wildflower Caramel.
Sainte Maria by Wildflower Caramel
1333 Buena Vista St., San Antonio.
Order online at wildflowersa.com.
The San Antonio-based confectionery now creates a wide variety of unexpected caramel flavors that range from bacon-bourbon to agave with smoked salt and black pepper to Ruby Red grapefruit. The tastes are complex and comforting, with a creamy texture that melts in your mouth. It's not sticky or tacky like mass-produced caramels tend to be.
Wildflower Caramel sources many of its ingredients from within a 50-mile radius. Raw materials like honey and sotol come from Geyer Farms in Moore and Desert Door in Driftwood, respectively. This dedication to local products was inspired by Ellyn's childhood spent in the kitchen with her mother.
"I was raised with the mentality of quality over quantity and taught what it takes to produce food from an early age," she says. "As a military family, we moved often, but my mom always sought out local farmers in each place." Dixon has formed close relationships with Central Texas growers and makers in order to get the best quality ingredients she can afford. "It's easier on the environment to get regional products," she says. "But it's also important to know the people making or growing your food." Some items, like basil and orange, come from the Dixons' garden while others, like prickly pear, are foraged.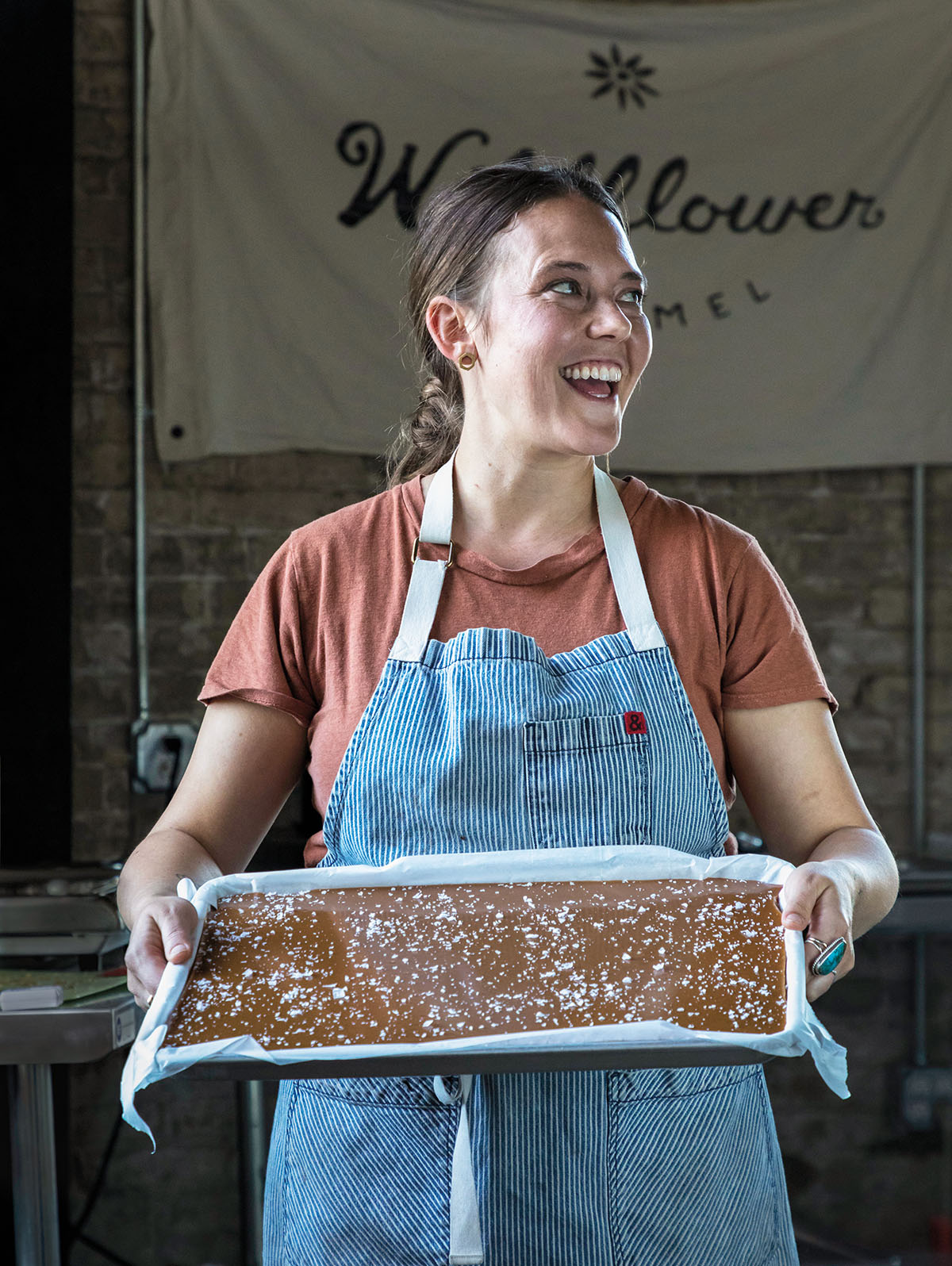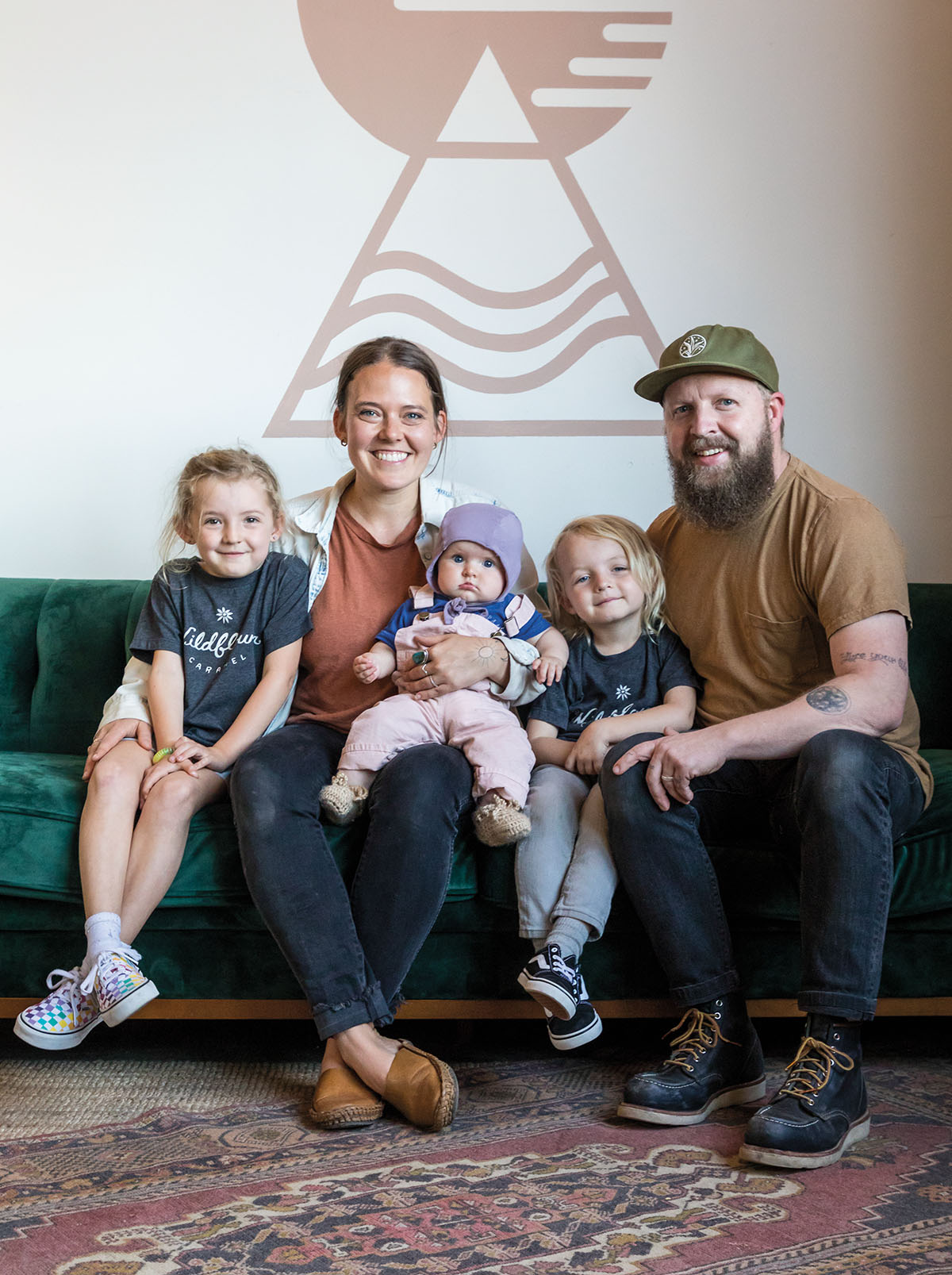 Now Ellyn is passing along her passion to her three daughters, Mae, 7; Silas, 5; and Willa, 10 months. Her kids were the biggest motivator to pursuing the business, and now Mae and Silas happily help out behind the scenes.
"The best thing it's given us is the ability to be with them at any given moment, but they also see us working really hard to be successful," Ellyn says. "They have a sense of pride when they help us count, package, and taste test. They call it their business, too."
Wildflower sells its caramels at specialty shops throughout Texas and out of state, online, and from its retro teardrop trailer at San Antonio's Pearl Farmers Market. In December, the couple expanded its business into a brick-and-mortar shop named Sainte Maria. There, they sell a new line of CBD-infused caramels and cold-brew coffee. CBD, which stands for cannabidiol, is the non-psychoactive ingredient derived from the hemp plant. It's purported to relieve conditions like inflammation, insomnia, and anxiety.
Dixon could never have predicted that her homespun confections would turn into a full-fledged business that supports her family and her community. She finds satisfaction in the bigger picture. "We also get to care for people, animals, and the earth—all through tasty little pieces of art."
From the May 2020 issue