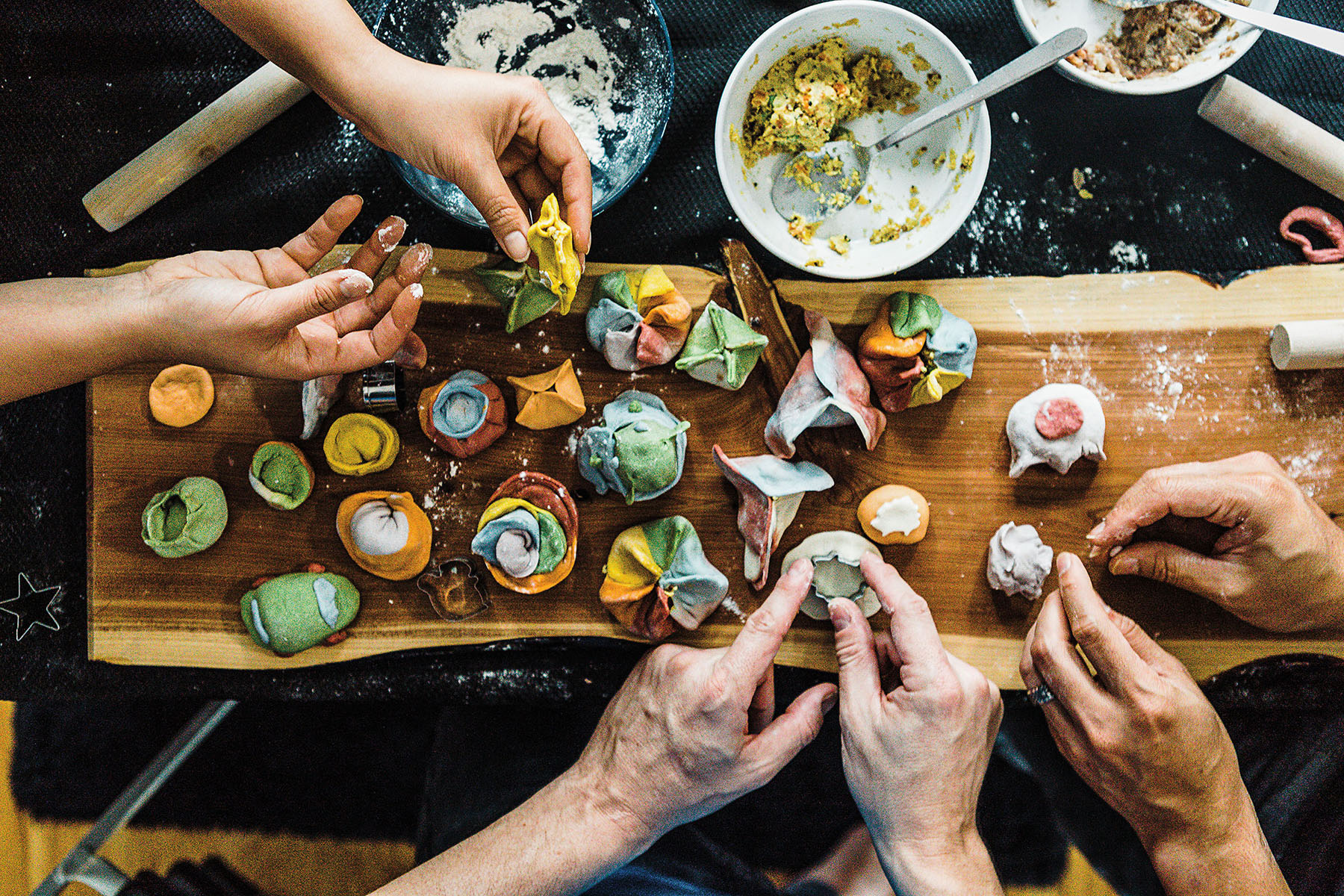 Colorful balls of dough form a rainbow across Mike Dorsey and Chih Lin's kitchen counter on a November afternoon in east downtown Houston. The husbands and business partners demonstrate to a group of watchful participants how to make artful dumplings, from vibrantly colored flower-shaped bites to treats formed by hand to look like Baby Yoda.
In April 2019, Dorsey and Lin started Dumpling Dudez, a cooking experience that offers virtual and in-person courses for anyone interested in learning to make dumplings. The East Asian dish is traditionally made with savory fillings wrapped in dough that is either steamed or boiled.
"One thing we knew right off the bat was that our business had to be fun and unique," Lin says. "I wanted us to measure our success by 'return on happiness' instead of the typical return on investment we hear about in corporate America. ROH is much more filling and satisfying."
Participants can meet Dorsey and Lin at their space downtown or have the duo come to them within the Houston area, whether at a home, office, or events space. Each person receives their own dumpling kit, which come with naturally dyed dough, two fillings, and other assorted goodies. The options for fillings include a family recipe that uses pork and shitake mushrooms, Bulgogi cheese burger-flavored ground beef, or a vegan option. Though no two dumpling-making sessions are the same, the couple works to ensure every class follows a basic tenet: to get people to connect with one another.
"As a third-generation dumpling maker, I learned the art of hand-crafting dumplings from my grandmother and wanted to continue this legacy," says Lin, who grew up in Taiwan. "It brought me so much joy and light."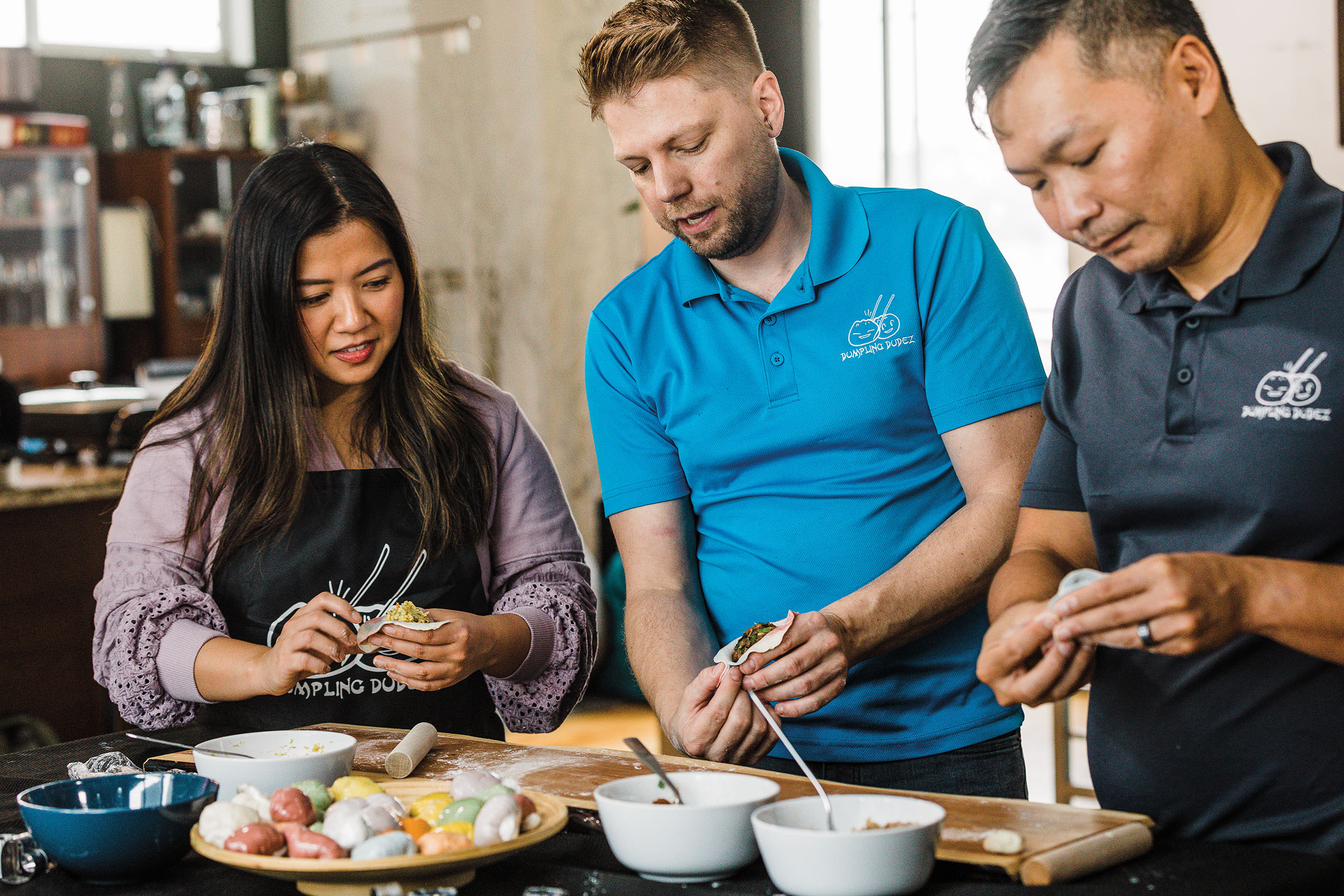 Dorsey and Lin started Dumpling Dudez after leaving their jobs in the corporate world. For nearly 15 years, they had held positions in the oil and gas sectors. But, they were miserable, they say. They felt unwelcome in their work environments and kept quiet about their lifestyle. "I was experiencing a lot of discrimination," Lin says. "I remember thinking something had to change before I completely break down."
Then, while on vacation in 2018, Lin asked Dorsey to marry him. In the same breath, he suggested another life-changing proposal: that they quit their jobs and start a business. "Can we take the wedding money and invest it in ourselves?" Lin said.
They got to work. "One of the first things we considered was dumplings," Dorsey recalls. In 2007, Lin first introduced Dorsey to his friends during a dumpling-making party they hosted. Now they share that tradition with the hundreds of people who've signed up to take their class or had them cater their events.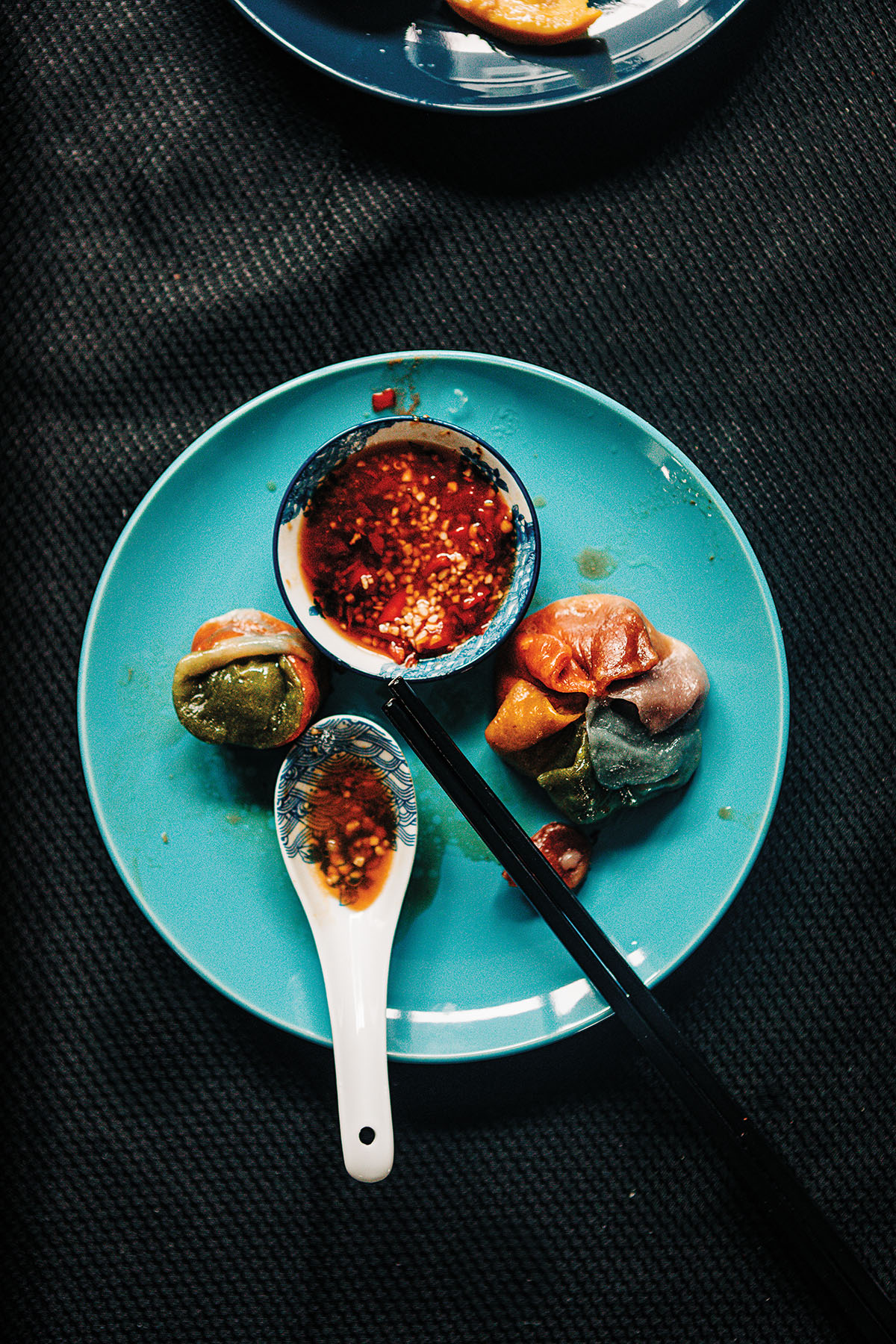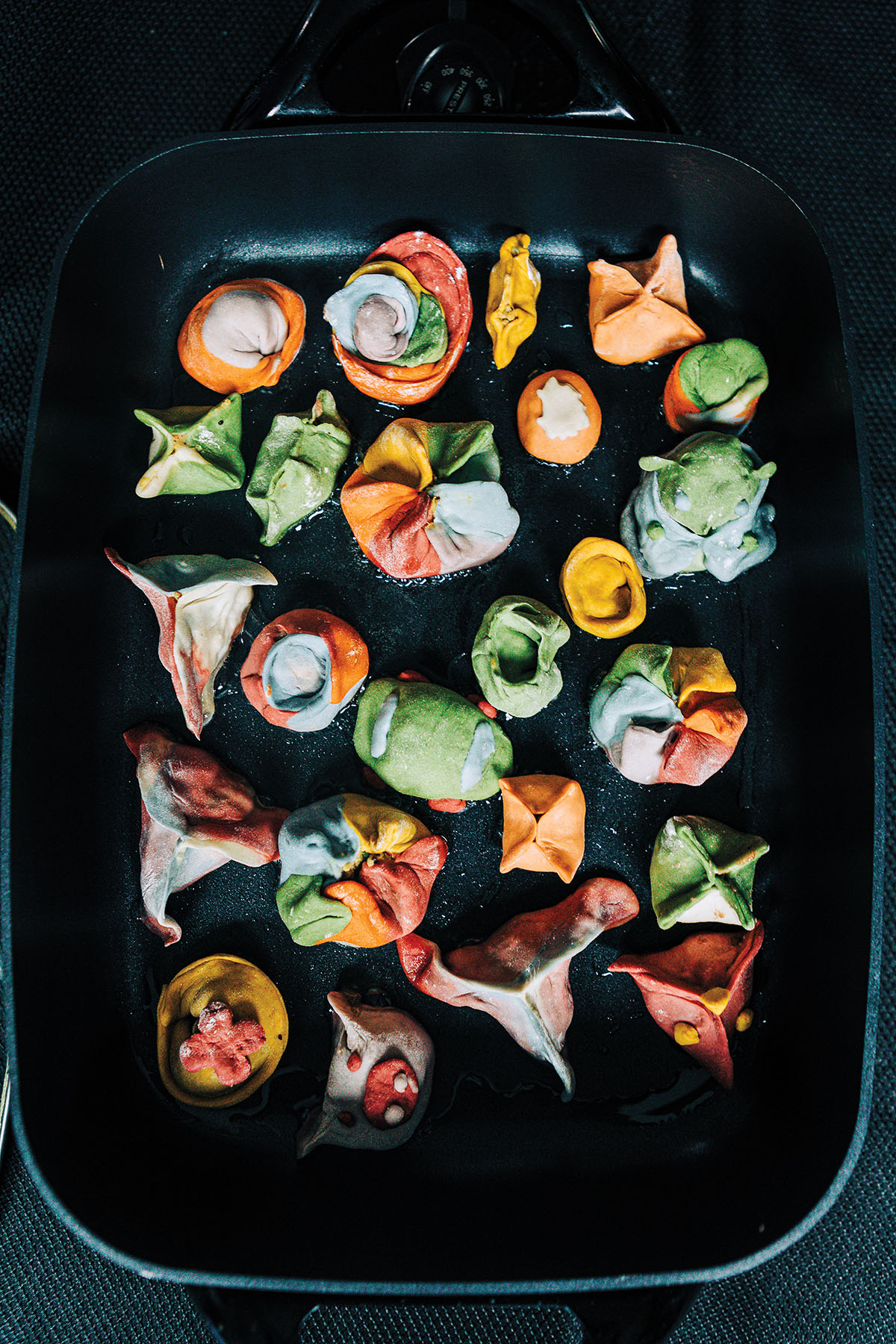 Though Lin and Dorsey welcomed just six people to their first class, Dumpling Dudez has since flourished. The first year of business was a roller coaster. Dorsey and Lin were making dumplings daily with a team of five employees out of a commercial kitchen and working to spread their message of inclusivity all over Houston via pop-up events. "From the start, I've told people we are a husband-and-husband company," Lin says. "I didn't want a repeat of what I experienced in the corporate world. I wanted people to be comfortable with who we are."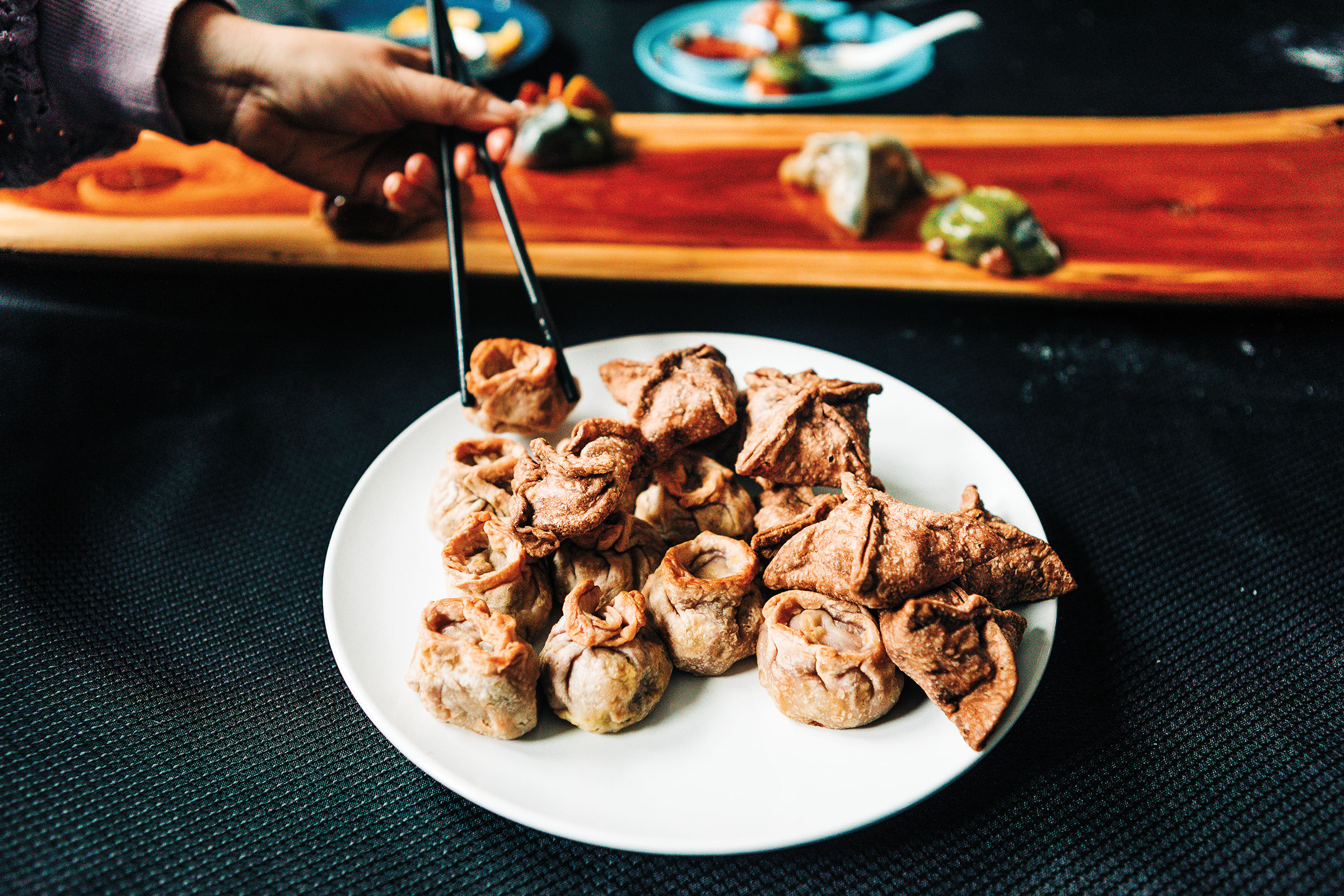 But once the COVID-19 pandemic hit, lockdown orders forced the business to cancel its upcoming events. "I remember sitting on the steps outside our kitchen thinking, 'this is it.' We made it this far only to have to shut down," Dorsey says. They had a ton of inventory and turned to social media for help. The community rallied in support and the team sold nearly 50,000 dumplings during 2020.
Now Dumpling Dudez hosts events for corporate team-building exercises, with 62 being their largest in-person class to date. They also welcome groups into their space in downtown Houston. But Dorsey and Lin especially like it when they get to teach people in their own homes. "It adds a sense of vulnerability," Dorsey says.
These days Lin mentors other small business owners, working with the City of Houston's Office of Business Opportunity. Dorsey is working on building a new community through Yogi Dynamics, which offers yoga classes. And Dumpling Dudez finds ways of giving back, like donating a percentage of profits during Pride Month to Houston's LGBTQIA+ homeless youth through the Montrose Center's Hatch Program.
That sense of community is what the couple always hoped to achieve with Dumpling Dudez. "The connections people form in our classes are priceless," Dorsey says. "Dumplings are just one way—our way—to bring joy to the people around us."
For those in the Houston area, book a class with Dumpling Dudez online at dumplingdudez.com. For more information, email [email protected].
From the June 2023 issue