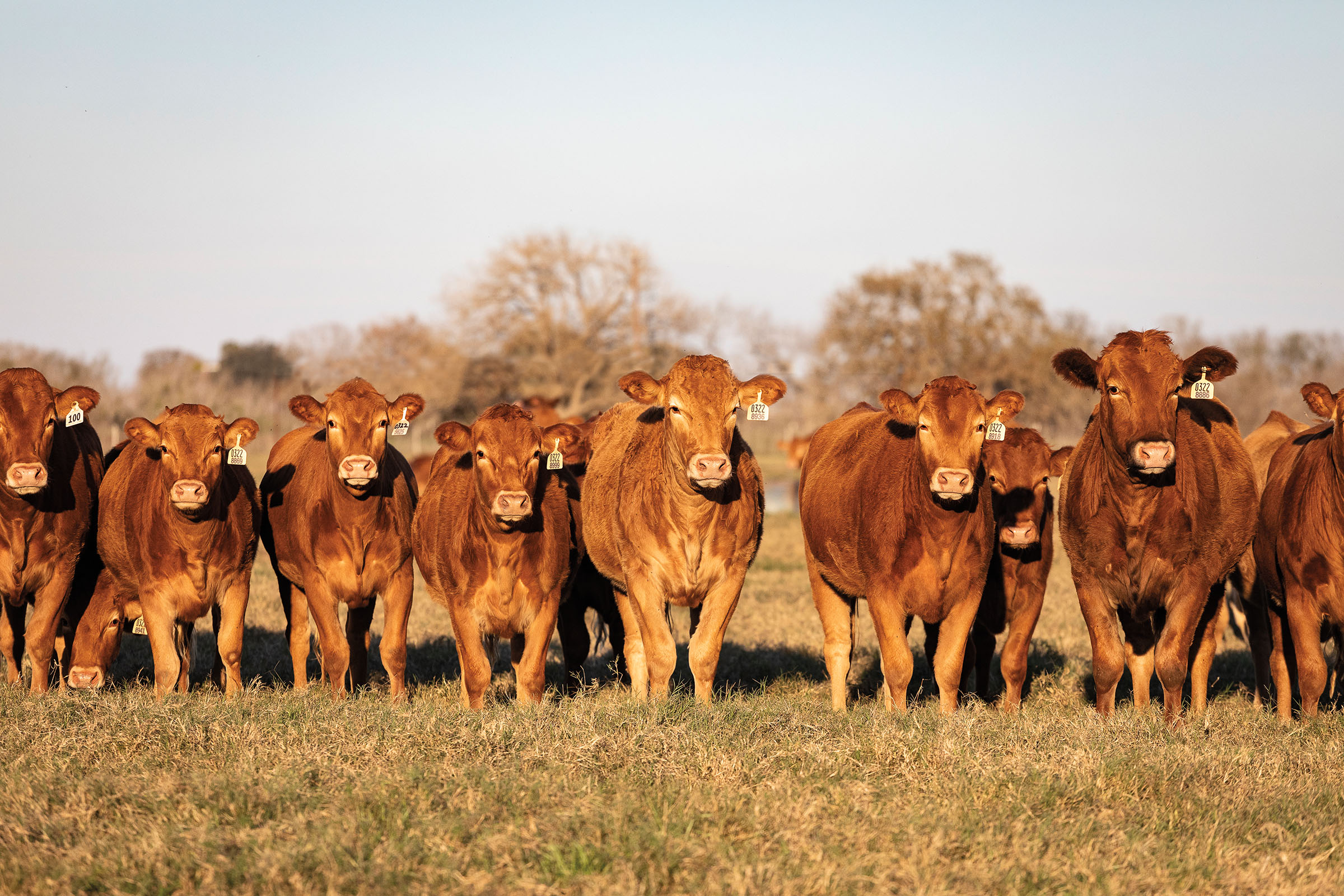 A few yards down the gravel road from the Peeler Farms entrance, Ginger lies in the grass, swatting her tail under the South Texas sun. Guarded by a pack of fluffy Great Pyrenees, the amber-colored Akaushi—a breed of wagyu cattle—makes a fitting brand ambassador for the Peelers, a family dedicated to ranching with an experimental edge.
Marianna Peeler, the owner of Peeler Farms, has become one of Texas' premier purveyors of wagyu, a type of cattle originally from Japan that's coveted for its tender, marbled beef. When she married Jason Peeler in 1990, she joined a family that's been ranching in South Texas for more than a century. But Marianna initially kept her job as a kindergarten teacher in El Campo.
As Marianna and Jason's family grew and they moved to a ranch in Floresville, 35 miles southeast of San Antonio, Marianna saw an opportunity to enhance the education of their four children. "We moved out here when they were young, and I thought we'll get chickens and grow a garden to teach them about good food, where it comes from, and taking care of yourself through what you eat," Marianna recalls.
When Marianna's laying hens started producing more eggs than the family could eat, she gave away the extras at her gym. Soon people started asking where they could purchase eggs. That was 2009—the beginning of Marianna's new business.
She chose the name Peeler Farms because it reflected the family's menagerie of lambs, cows, and chickens, in addition to their flourishing garden. Plus, the name distinguished her new business from her husband's family's operation—Peeler Family Ranch—30 miles south in Christine. When Austin restaurateur Larry McGuire started serving Peeler Farms' chicken and eggs in his restaurants, including Elizabeth Street Café and Fresa's Chicken, Marianna realized there was a real demand for "never-ever" products, a food industry term referring to animals raised without antibiotics and hormones.
As Marianna's chicken and egg sales expanded, Jason was experimenting with raising Akaushi cattle. The breed is one of four defined as wagyu, a Japanese word that translates literally as Japanese (wa) cow (gyu). Marianna saw an opportunity in marketing the distinctive style of beef.
"I wanted to do the Akaushi because it was something no one else but just a few places were doing," she says. "When I decided to stop raising chickens, Jason handed it to me since I already had a relationship with chefs and farmers markets. I took it from there, getting it out to consumers and growing the brand and line of products."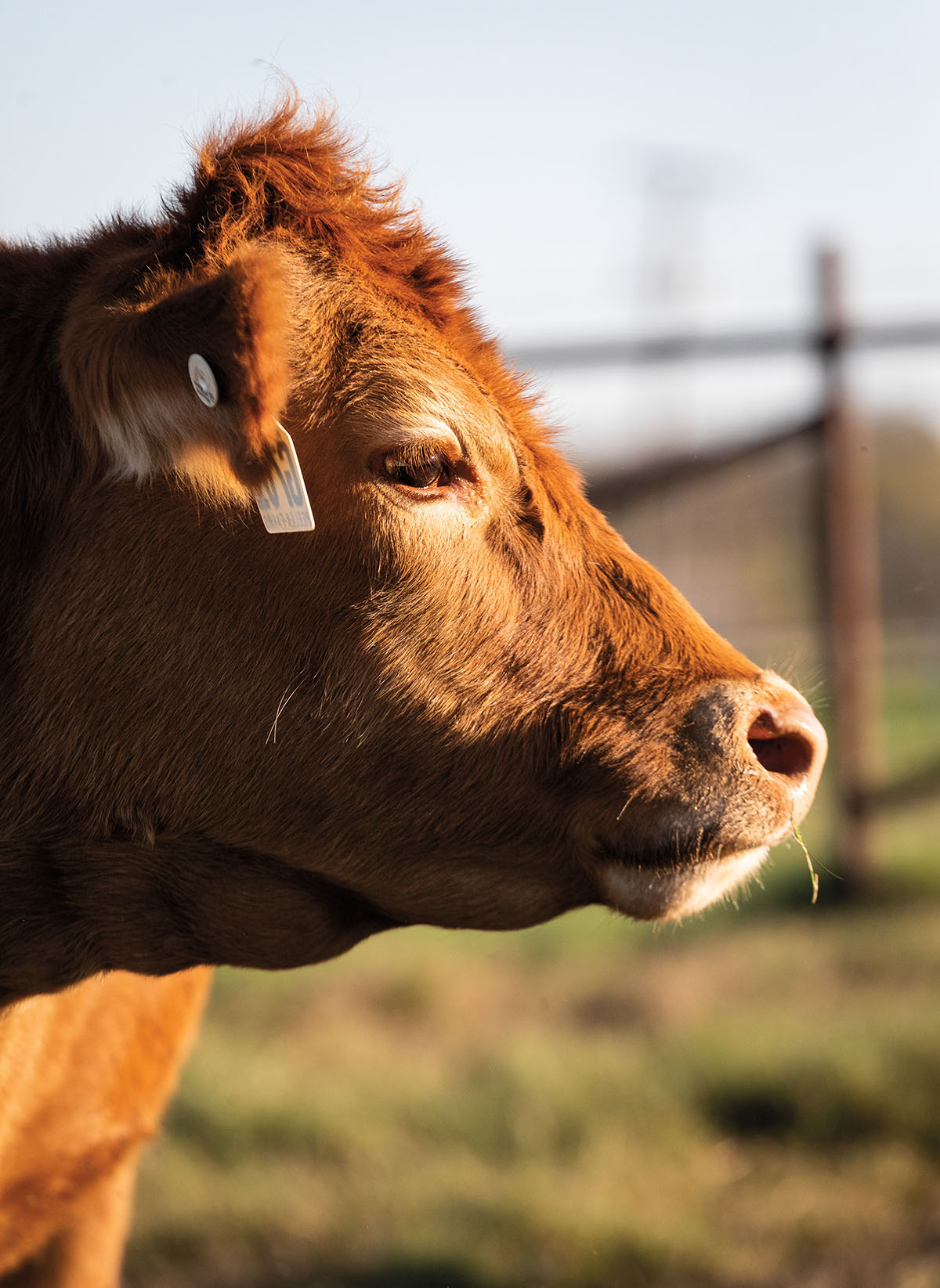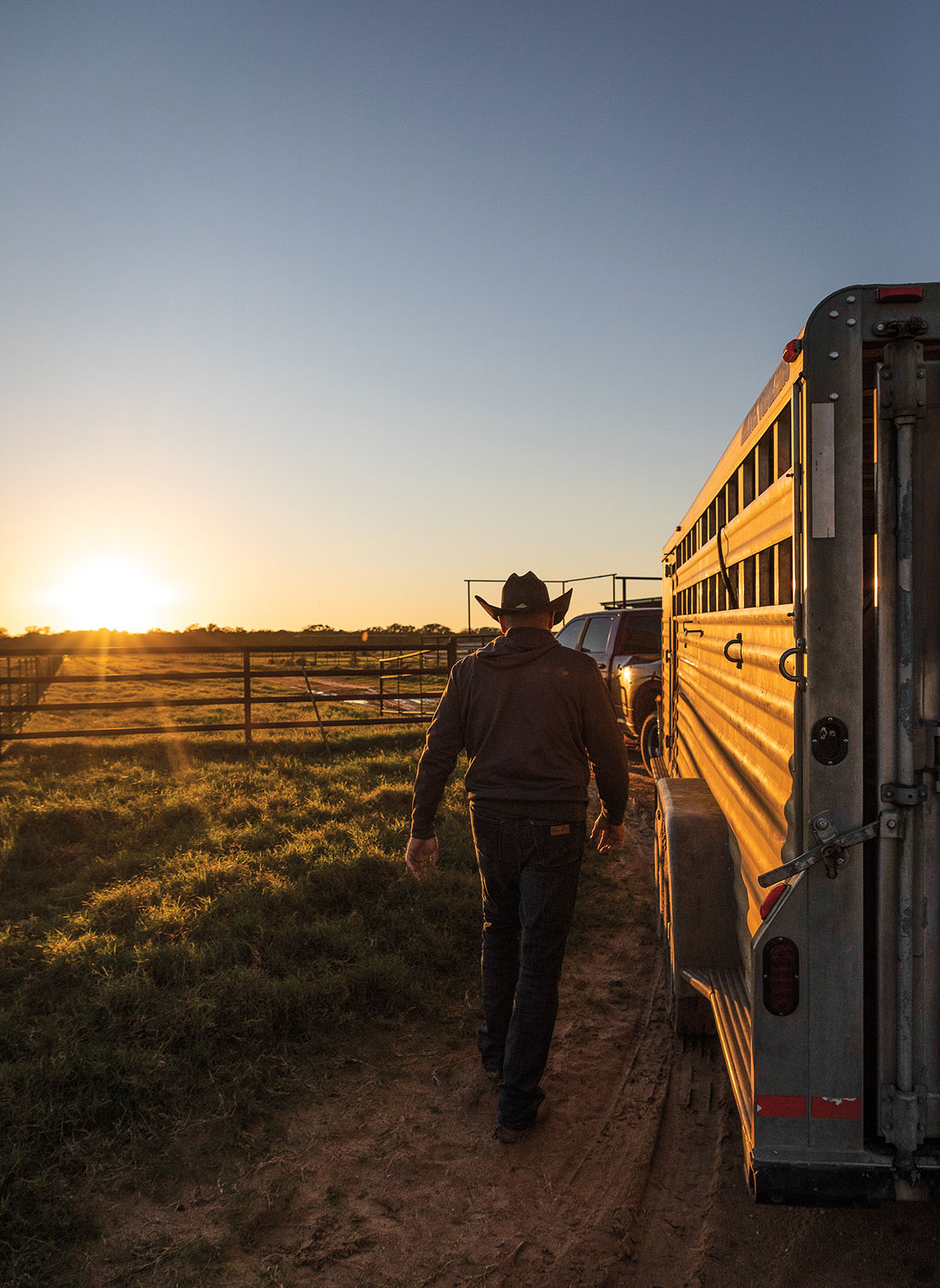 By 2014, Peeler Farms had a herd of full-blood, purebred Akaushi cattle and was on its way to carving out a niche in the Texas restaurant scene by providing high-end beef with an appeal to chefs seeking locally sourced ingredients. Today, you can find Peeler Farms wagyu beef at restaurants and specialty retailers throughout the Hill Country.
Peeler Farms remains a family business. As the owner and public face of the company, Marianna manages the day-to-day operations in sales, marketing, and restaurant outreach. Jason, who runs a separate Angus cattle ranch, helps out in areas of genetics, animal husbandry, grazing, nutrition, and animal handling. Three of the couple's four children also work for the business.
Marianna notes she now has 15 Akaushi bulls, so Peeler Farms can expand the herd naturally. The farm also has its own meat-processing facility in nearby Poth, which results in minimal transportation for the cattle. Less stress, Marianna says, results in more tender meat.
"So many people have wagyu now and are trying to do what we're doing." she says. "But we own all of our bulls and all of our cows, so every baby is born right here, and we see them through the whole process."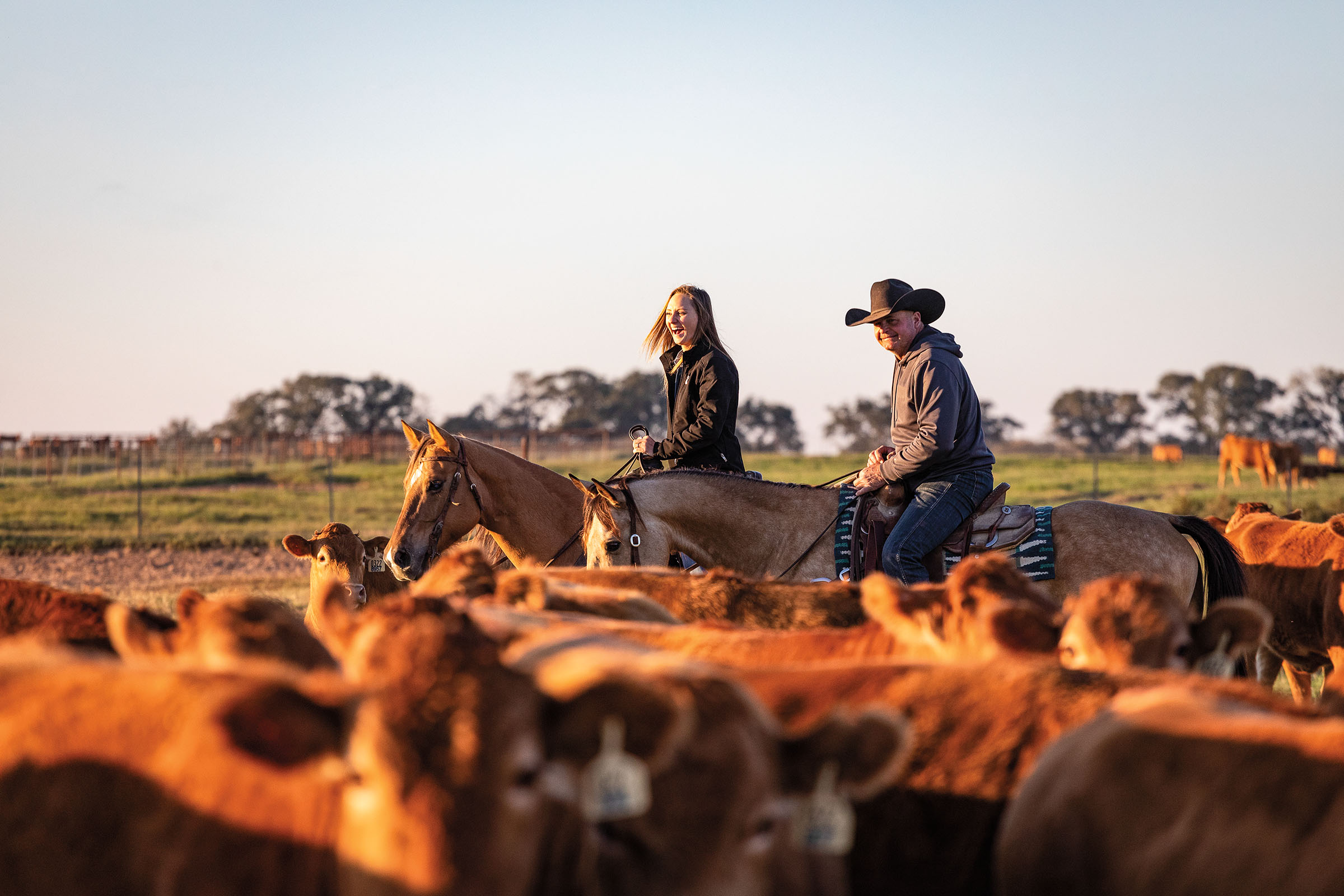 More than two dozen restaurants and other venues now carry Peeler Farms wagyu beef. They include Hotel Emma in San Antonio, Salt and Time in Austin, Cibolo Creek Brewing Company in Boerne, and District 6 in Georgetown, as well as farmers markets in Dripping Springs and downtown Austin.
A few blocks from the Alamo in San Antonio, Maverick Whiskey's executive chef, Joshua Forrest Albert, says he loves working with Marianna because she's receptive to the demanding needs of a chef and because of the quality of her product.
"The cows are very well taken care of, even down to the nitty gritty," he says. "They don't use any mechanical processes or motor vehicles to herd them. They're grass-fed and grain-finished, and extreme care and caution is enforced in their breeding program."
Albert says Peeler Farms also provides specialty cuts that other butchers might throw away, allowing him to get creative in the kitchen. Popular cuts at Maverick Whiskey include grilled tenderloins, rib-eyes, and beef shanks.
"I get to work with some of the best chefs in Texas whose talents are so great and really highlight our beef," Marianna says. "I'm really lucky, but it's an industry that's constantly evolving as far as what people want—grain or grass-fed—and lots of competition."
Peeler Farms ships its wagyu beef packed in dry ice to customers in all 50 states. For ordering information, as well as a list of Austin- and San Antonio-area restaurants and markets that carry Peeler Farms beef, visit peelerfarms.com.
From the March 2022 issue