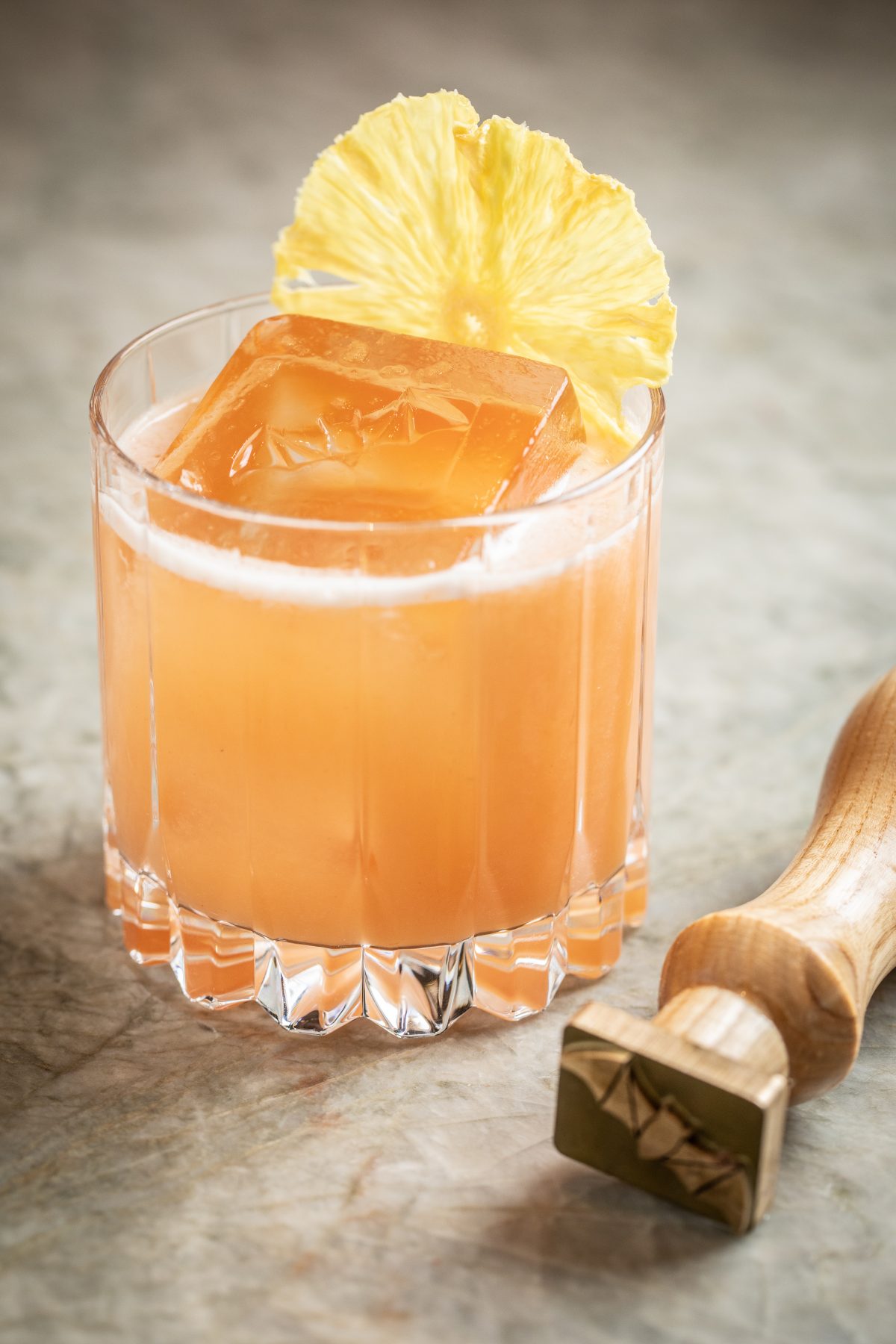 Between March and October, more than 1.5 million Mexican free-tailed bats make their home in crevices underneath Austin's Congress Avenue Bridge over Lady Bird Lake. The flying mammals come out every evening, creating a smoke-like ribbon stretching toward the sunset, as they head into the night to eat insects.
This nightly phenomenon draws large, appreciative crowds. Popular places to watch it include the hike-and-bike trail boardwalk, the Austin American-Statesman viewing area, and sidewalks on the bridge. There's even a whole festival dedicated to the spectacle: Batfest, which celebrates its 15th anniversary this year, takes place on Aug. 24, and features live music, arts and crafts vendors, and a bat costume contest.
Toast your bat-watching evening on the deck of Live Oak restaurant and bar at Four Seasons Hotel Austin, which also looks over the lake and the bats' nightly show. Former head bartender Sarah Rahl created a signature, bat-inspired cocktail, El Murciélago ("the bat," in Spanish), which mixes morita pepper-infused mezcal, Aperol, and fruit juices.
"We wanted to link the bats being from Mexico and the fact that we based the food in our restaurant on Guadalajara, so it was easy to go with mezcal," Rahl says. "I knew I wanted to use some sort of pepper and the morita is one of my favorites, spicy but kind of smoky." The drink comes topped with an oversize square ice cube stamped with a bat shape and filled with mole bitters, a nod to the animals' color. A slice of dehydrated pineapple mimics the sunset that sparks the emergence.
Rahl stresses that the cocktail needs to be shaken, not stirred. "It has a lot going on and needs some dilution. Also, we put dehydrated morita chiles in the mezcal for a maximum of maybe five minutes. It can get real spicy, real quick."
Like the bats, the cocktail remains only through fall. For every drink ordered, $1 benefits Austin's Bat Conservation International.
El Murciélago ("The Bat")
Makes one cocktail
Ingredients:
1 ½ ounces morita chile-infused Kimo Sabe mezcal
¾ ounce Aperol
¾ ounce guava juice
½ ounce lime juice
½ ounce pineapple juice
¼ ounce agave
1 dehydrated pineapple slice
Directions:
Shake first six ingredients in a cocktail shaker for 10-15 seconds and strain over large ice cubes into a rocks glass. Garnish the drink with a slice of dehydrated pineapple.