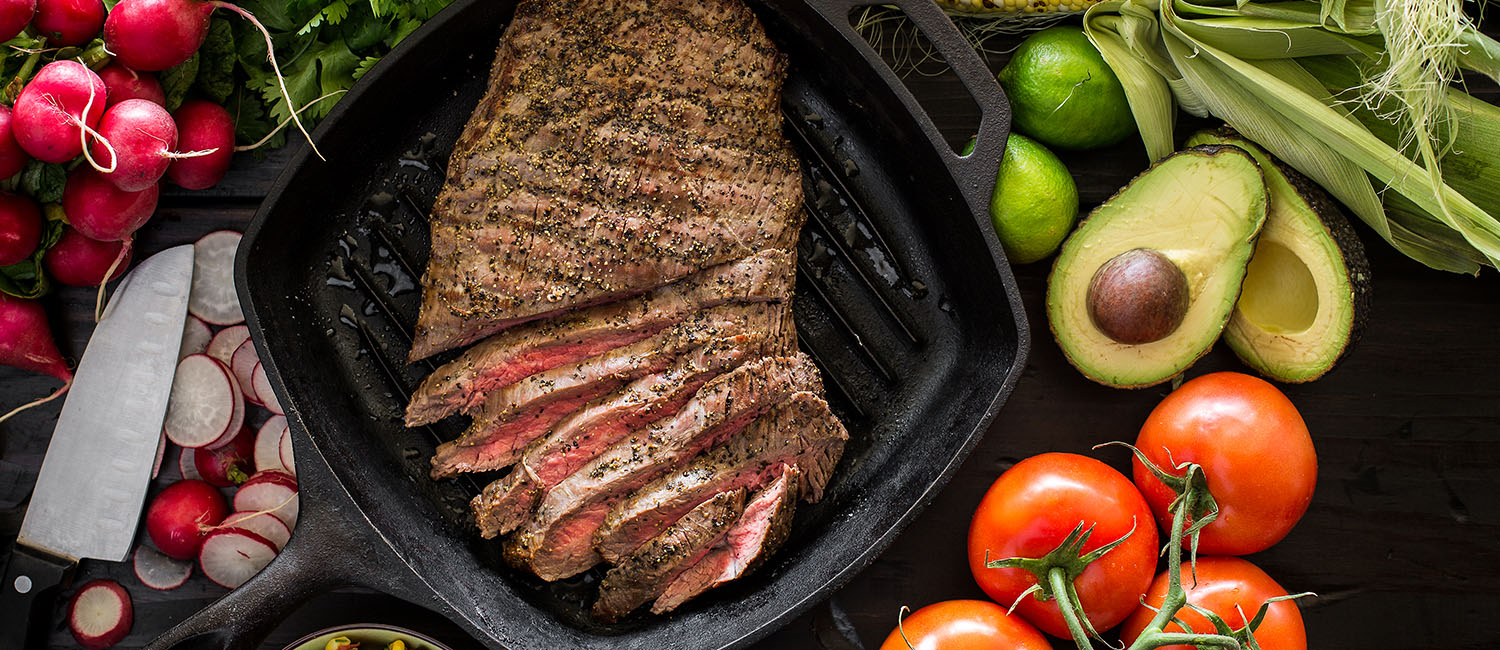 Makes 4 to 6 Servings
Recipe courtesy of: Vianney Rodriguez, sweetlifebake.com
Ingredients
2 pounds flank steak, trimmed
1/4 cup fresh lime juice
1/2 cup fresh orange juice, about 2 oranges
1/2 cup olive oil
2 tablespoon red wine vinegar
2 teaspoon salt
1 teaspoon freshly ground black pepper
1 teaspoon ground cumin
1 teaspoon oregano
4 garlic cloves, minced
Preparation
In a medium-sized bowl, whisk together lime juice, orange juice, olive oil, vinegar, salt, pepper, cumin, oregano and garlic. Pour into a 9 – 12 inch baking dish.
Add flank steak. Turn to coat both sides in marinade. Cover with plastic wrap and place in fridge to marinate for up to 4 hours.
Preheat your grill.
Grill flank steak 8 – 10 minutes on each side, turning once.
Place grilled flank steak on cutting board, tent with foil and allow to rest for 10 minutes. Thinly slice cross grain at a slanted angle.
Suggestions
Serve with rice, beans, guacamole and tortillas.
From the July 2017 issue