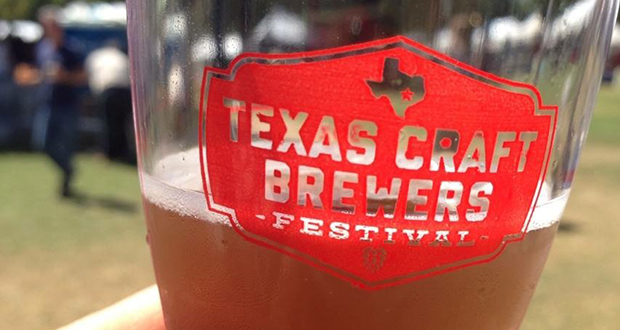 Texas' biggest celebration of Texas craft beer—the annual Texas Craft Brewers Festival—returns to Austin's Fiesta Gardens for an afternoon of tastings, live music, games, and camaraderie.
Tickets

The Texas Craft Brewers Festival is set for 2–6:30 p.m. Sept. 30 at Fiesta Gardens in Austin. Nab your tickets early as past years have been sellouts. General admission is $35.
The event started in 2003 as the Lone Star state's craft-brewing scene started attracting national attention. Today, the festival highlights 65 different Texas craft brewers, and offers attendees the opportunity to choose from almost 200 (yes, 200!) different beers to sample.
Last year's big trend—sour beer—continues to grow in popularity, so expect versions from Cedar Creek Brewery, Blue Owl Brewing, Jester King, and others. Other intriguing styles include Belgian witbier (check out Celis Brewery's crisp version, which by most accounts introduced Texans to the style), barrel-aged ales, fruity saisons, and ever-popular IPAs.
General admission includes eight sample tickets, each for a 3-ounce pour.
Thirsty for more?
Brewing in the Hills: Austin's Jester King Brewery Brings a Fresh Spin to Beer
Thrilling Distilling: A spirited Jaunt to the Hill Country
All Hail the Ale Trail: Fort Worth Brewery Tours
The Beer from Out Here: Big Bend Brewing Co. makes Beer with A West Texas Attitude
From the October 2017 issue