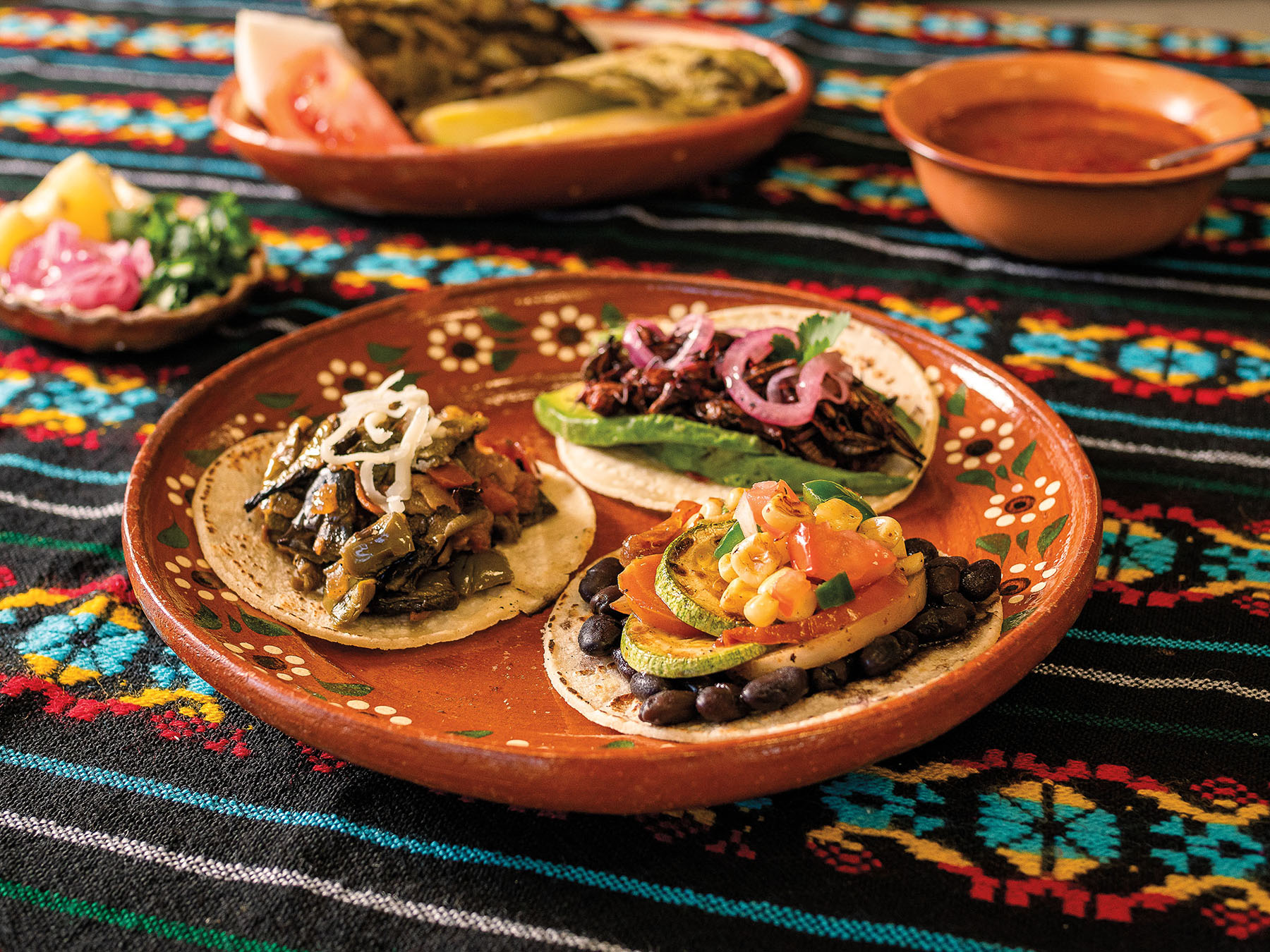 In the never-ending battle over which Texas city has the best tacos, San Antonio and Austin have the bitterest rivalry. Occasionally, the Rio Grande Valley or Dallas will toss in a dissenting opinion. But we rarely see El Paso enter the fray. Though I'm not from El Paso, I will tell anyone who will listen that I've found some of my favorite tacos during my travels there. The border city merits a visit solely for its cuisine.
Here we offer a sampling of the culinary talent you'll find out West. The following restaurants feature a range of atmospheres and menu options that give a taste of what El Paso has cooking.
L&J Café
Don't be put off by the stark gravestones jutting from the grounds of the historic Concordia Cemetery across the street from L&J Café, a Mexican restaurant that has served El Paso since 1927. The restaurant touts itself as "the old place by the graveyard," which is the burial spot of several gunslingers and Old West lawmen.
L&J, originally named "Tony's Place" after its founder Antonio O. Flores, has been in the Flores and Duran families for three generations. They've preserved family recipes while expanding and developing an extensive menu, which includes an array of dishes from caldo de res—a Mexican soup made with beef shank—to mole enchiladas to a chile relleno burrito.
Though people rave about their green chile chicken enchiladas, the picadillo tacos with a side of verde sauce are a must-try. They taste like someone's Tex-Mex mama made them with love.
3622 E. Missouri Ave.
Open Mon-Fri 10 a.m.-8 p.m.,
Sat 9 a.m.-8 p.m., Sun 9 a.m.-5 p.m.
915-566-8418; ljcafe.com
Café Mayapan
This isn't your typical locally owned eatery. Café Mayapan is run by La Mujer Obrera, a nonprofit dedicated to educating and empowering women workers of Mexican heritage. Not only does the restaurant offer traditional, healthy Mexican cuisine, it also serves as a food employment training center. "The café is unique because it was created by the community for the community," Café Mayapan director Ana Gomez says.
Born and raised in Ciudad Juárez, Gomez crafts authentic Mexican recipes true to home. Menu options range from the penca de nopalito parrillada—a grilled cactus paddle stuffed with mushrooms in a chipotle salsa and queso asadero—to the seasonal chile en nogada, a poblano chile stuffed with picadillo and topped with a walnut-based cream sauce and pomegranate seeds. Perhaps the most exciting offerings are the side dishes rarely found in restaurants: Mexican squash called calabacitas, nopalitos, and sweet potatoes served with a type of cane sugar, called piloncillo, and milk.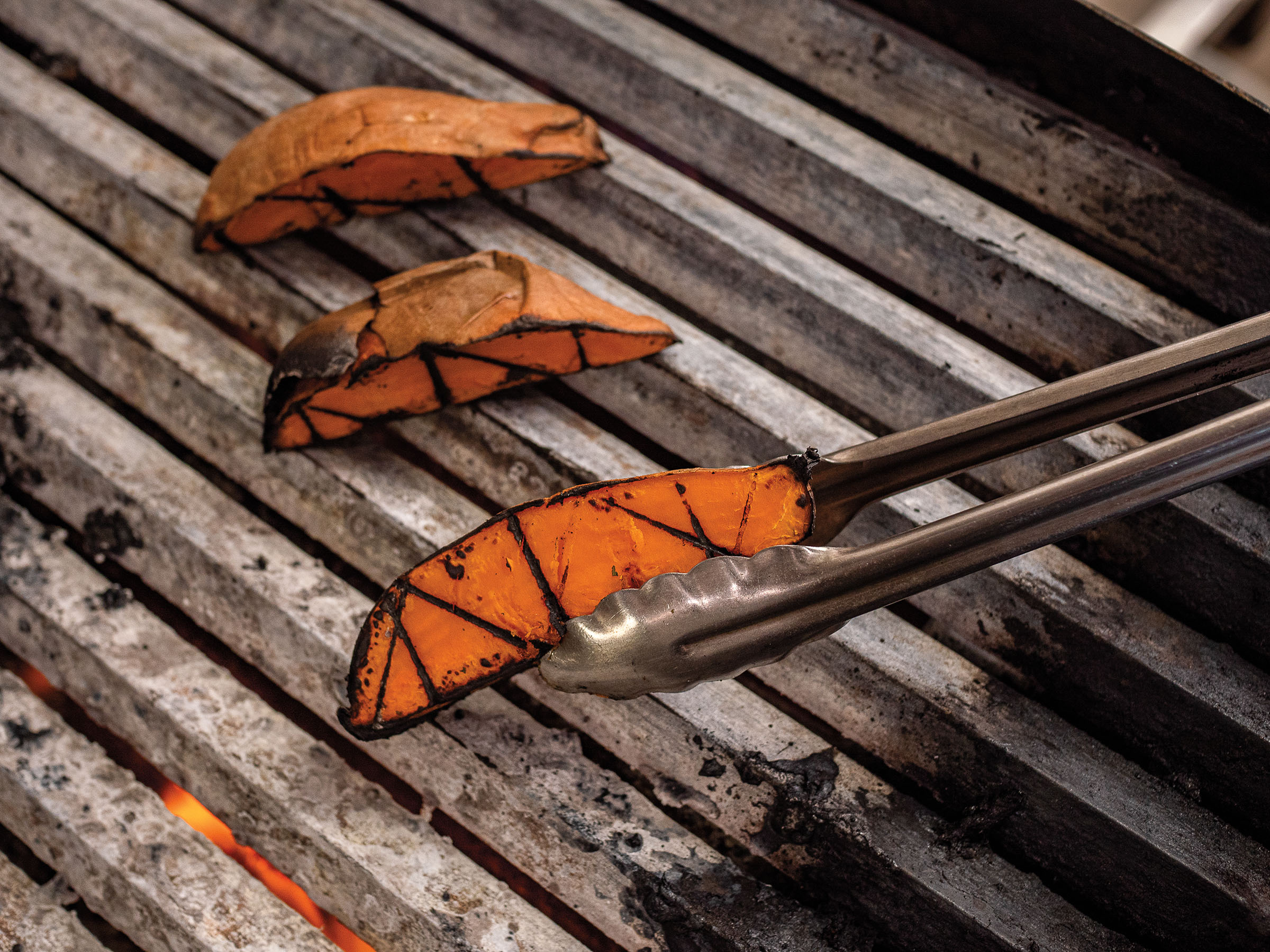 Taconeta
Casual and airy, Taconeta's atmosphere is best described as "chipster," a mix of Chicano and hipster. With its Mexican-inspired architecture and modern look, Taconeta was established during the height of the pandemic in July 2020 by co-owners Alejandro Borunda and Daniel Fox.
Sit inside or order from the walk-up window, a lifesaver for the eatery during the months of lockdown. The restaurant features items like the suadero taco with brisket confit and salsa macha, a mix of dried chiles, seeds, nuts and oil; and the pollo taco with achiote grilled chicken, avocado, onion, and cilantro. The standout dish is the grilled camote—grilled sweet potato with seared edges, cilantro lime aioli, pumpkin seed macha, and kale. The chefs, both El Paso-Juárez natives, use the ancient technique of nixtamalization to make their blue corn tortillas. With its vegan-friendly options like the tempura-fried mushroom taco, Taconeta caters to any diet.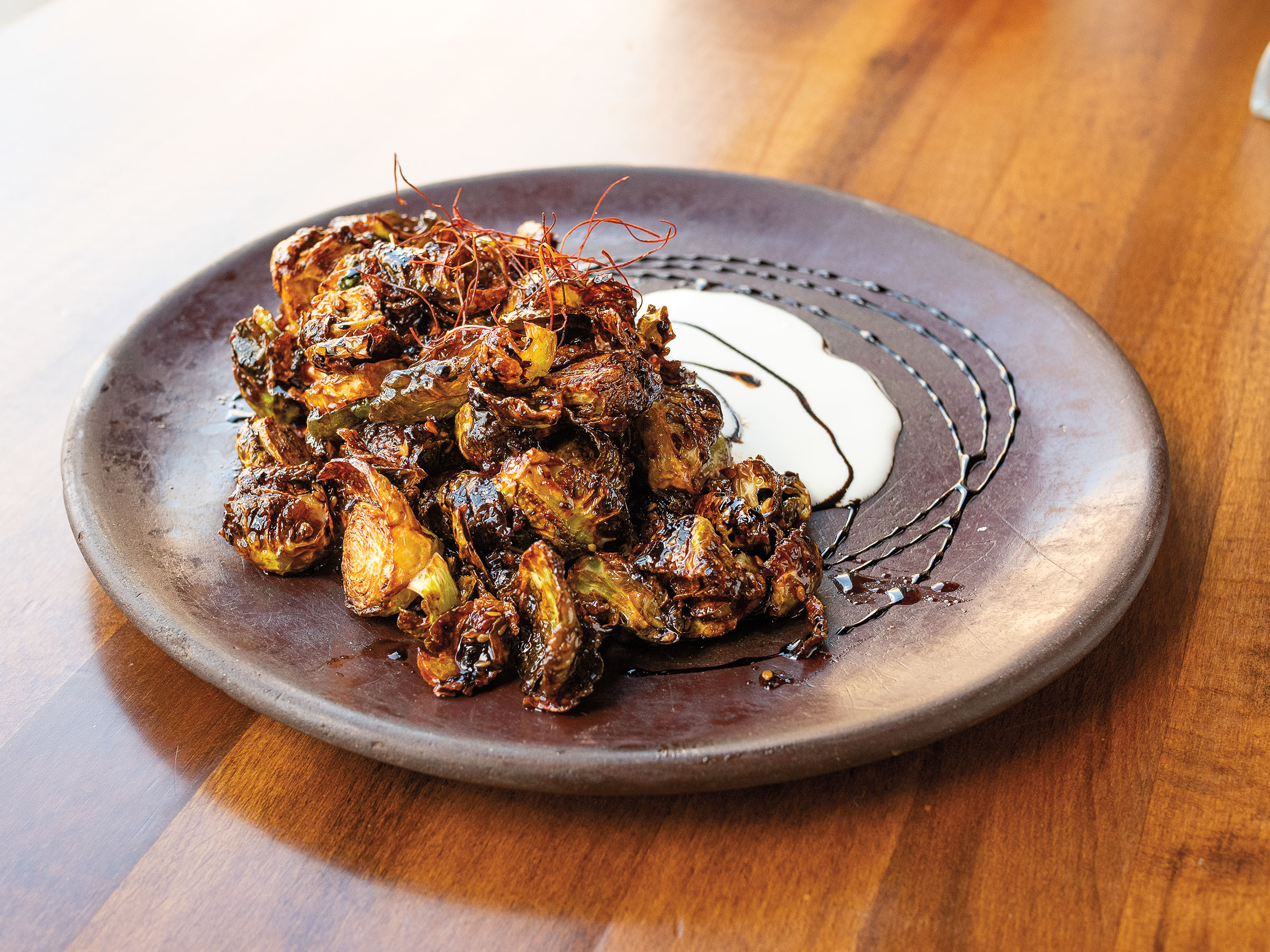 ELEMI
Featured on the first episode of Padma Lakshmi's Taste the Nation, ELEMI opened in 2019 in the heart of downtown El Paso. Owner and chef Emiliano Marentes, an El Paso native, was a semifinalist for the James Beard Award for Outstanding Chef in 2022. He's recognized for his traditional Mexican cuisine, serving dishes like a conejito pibil taco, made with achiote-citrus marinated rabbit, pickled red onions, and salsa xni pec—a Yucatán-style sauce made with habanero peppers. ELEMI's coliflor almendrado taco is made with roasted cauliflower, almond mole, cashew crema, and almond cotija. Don't miss out on the Brussels sprouts topped with a balsamic agave, and their version of arroz con leche, a spiced coconut milk-chia pudding. Be sure to make a reservation ahead of time as tables go fast.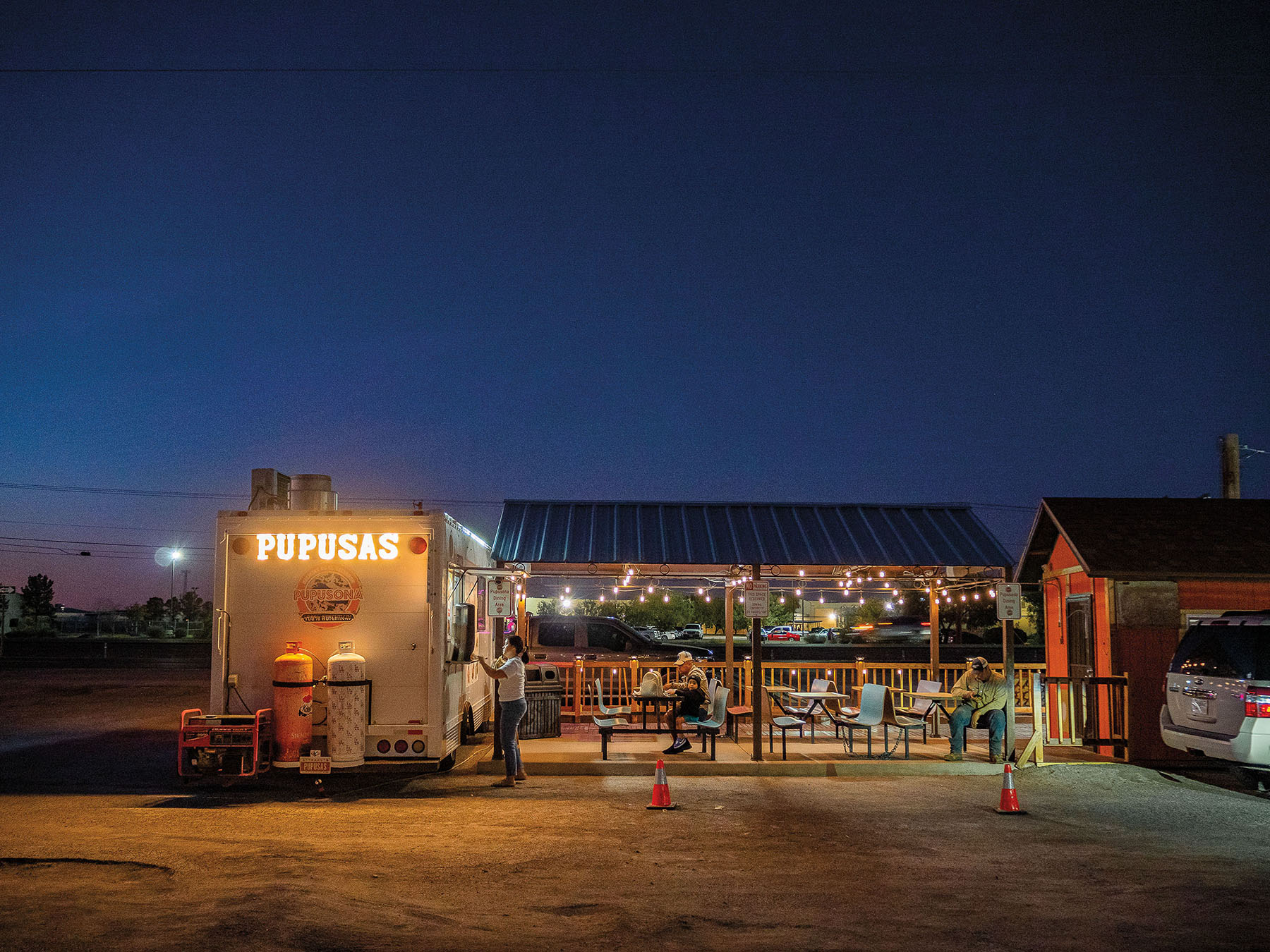 La Pupusona
While pupusas are not technically tacos, La Pupusona is too good to keep off this list. Created by brothers Pablo and Geovanny Luna, La Pupusona operates out of three food trucks located around El Paso. Pupusas, thick griddle cakes made of corn flour and stuffed with various fillings, are a traditional dish in El Salvador and Honduras. La Pupusona offers a number of fillings for your pupusa from shrimp and fajitas to spinach and squash. The menu also includes items like fried yucca with pork rinds, Salvadoran fries, and fried plantains. Pro tip: Take a group of friends and order just as many different pupsas—you're going to want to try them all.
From the January 2023 issue