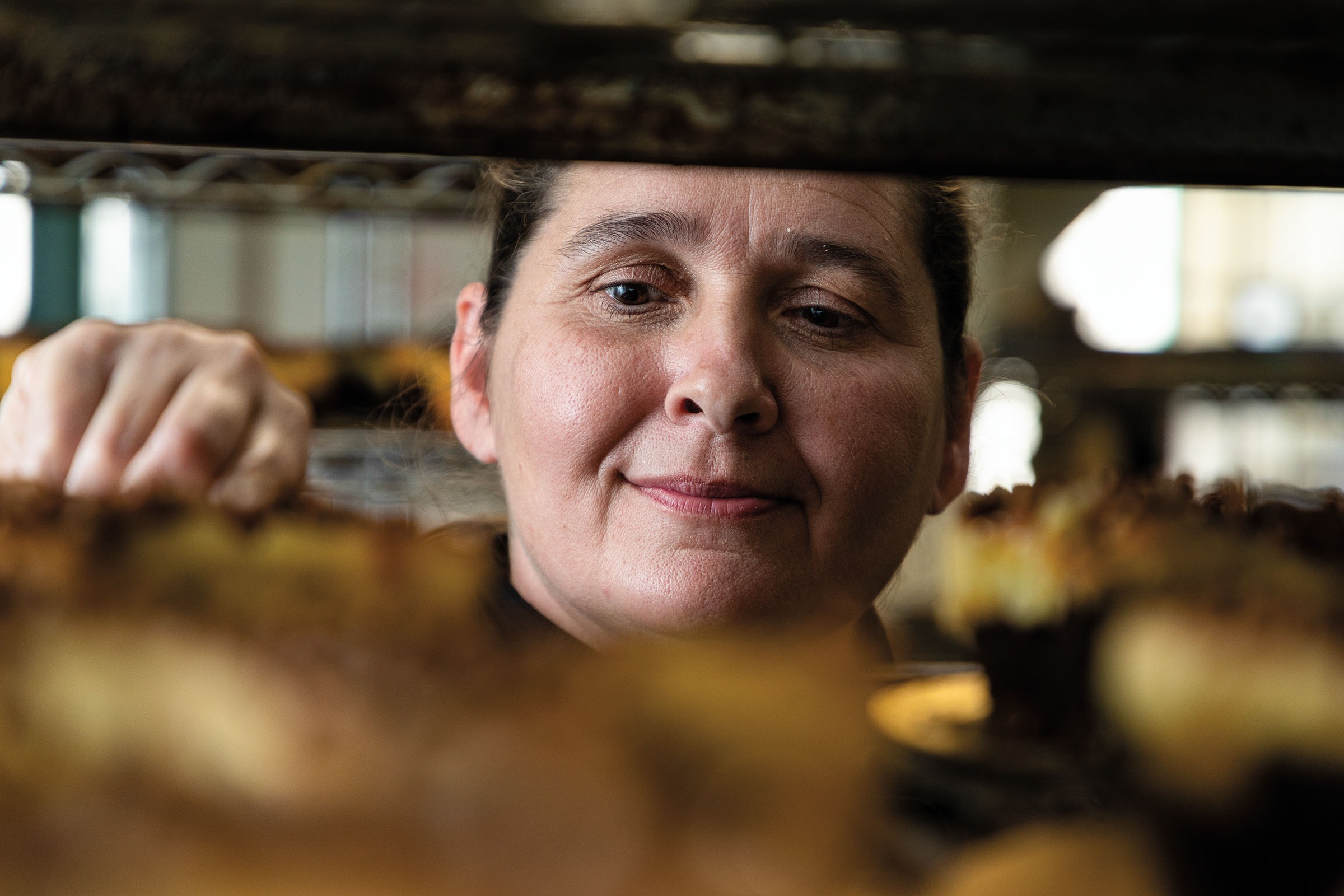 As fall comes to East Texas, breaking summer's feverish heat, Laura's Cheesecake in Mount Pleasant really starts to cook. A large standing mixer whines and spins. Batter slides into metal springform pans. Heat billows from an oven big enough for 90 cheesecakes, while vaporous cold emanates from two walk-in freezers. This operation produces 360 cheesecakes per week. Standing somewhere in the vortex is baker Robin Croley.
"I just throw everything up in the air and hope it lands right," she jokes.
Laura's Cheesecake
109 N. Madison Ave., Mount Pleasant.
Bakery open Mon-Sat 9 a.m.-6 p.m. and lunch is served
11 a.m.-2:30 p.m.
903-577-8177; laurascheesecake.com
Croley certainly landed in the right spot when she showed up at Daingerfield's Main Street Bakery in October 1989. Then 18 years old, Croley asked for a job with her infant daughter on her hip. "I'm ready to work," she told co-owner Walter Bass, who had recently opened the bakery with his wife, Laura Bass, to showcase Laura's from-scratch cheesecakes. Though Croley was inexperienced, the Basses decided to take a chance. On her first day, she pressed a batch of chocolate-chunk-pecan cookies so flat they burned in the oven. After that, she worked in the front as the Basses trained her. An elderly employee of the Basses, Ms. Fannie, also helped, becoming something of a mentor to Croley, who had to learn everything from how to crack eggs to testing mixtures by texture as well as taste.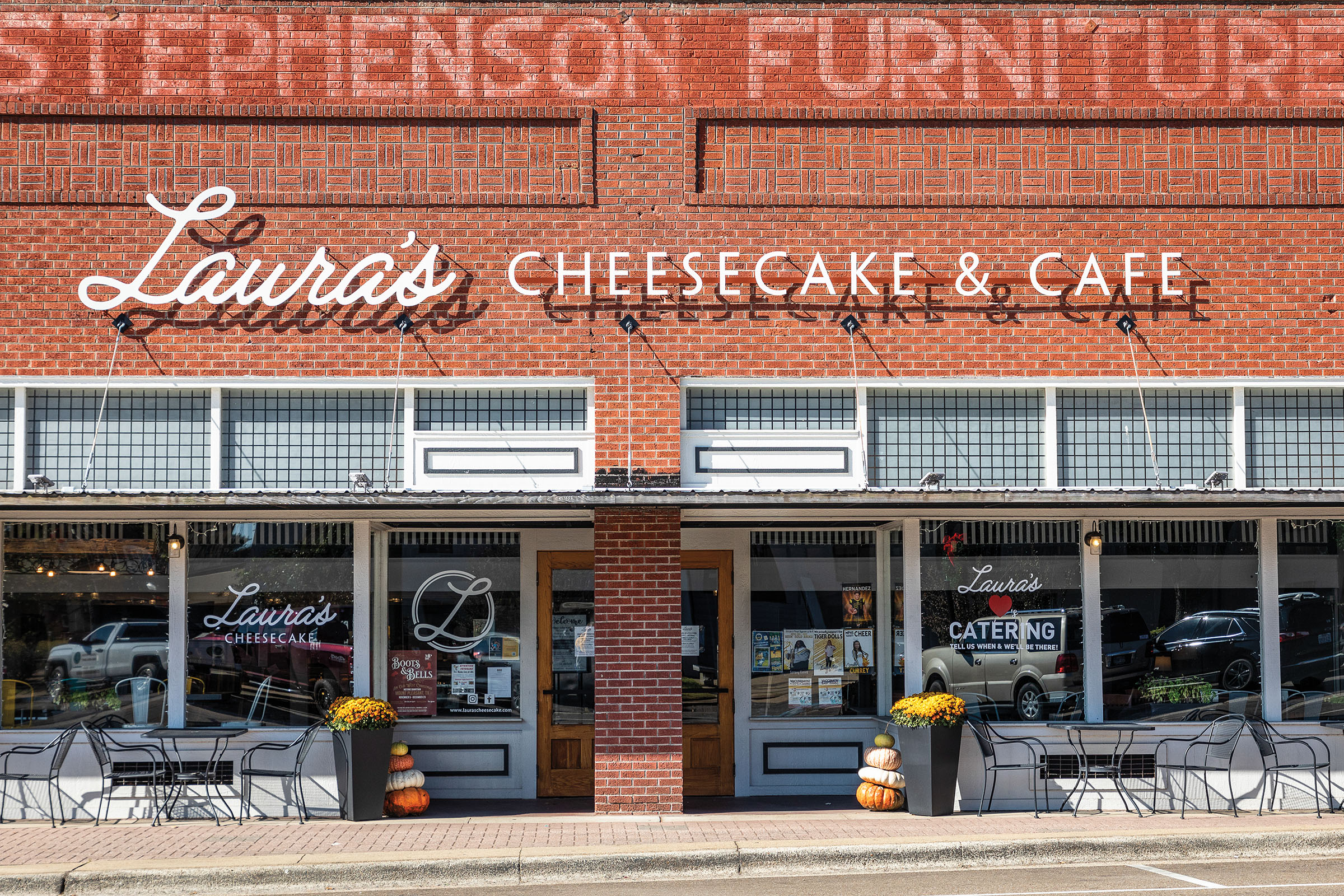 In 1995, the Basses sold the Main Street Bakery to Monica Walden, who only agreed to the deal provided Croley—by then a skilled baker—stayed on board. She did, and the two moved the entire operation to a building on the square of Mount Pleasant, 20 minutes northeast of Daingerfield. As a nod to its origins, Walden changed the name to Laura's Cheesecake and Bakery.
Mail-order sales grew with the internet. Delivery expanded to the continental United States, and the cheesecake operation got its own building just off the square. Meanwhile, the café became a popular Mount Pleasant lunch spot. The daughter Croley toted into the bakery in 1989 grew up, became a nurse, and had children of her own. Through it all, Croley kept baking, flour and sugar now running in her blood. Her workday starts at 2:30 a.m., when the Mount Pleasant square is dark and quiet and she can work without distractions. They're typical baker's hours, and she enjoys getting off work while it's still daylight to pursue hobbies like gardening and raising turtles.
Every January, when the bakery's busiest season comes to a close, Croley can spend more time with her husband and family. She feels joy in knowing thousands of families across the country have enjoyed her cheesecakes as part of their holiday gatherings. "We were able to be a part of making their Christmas special," she says.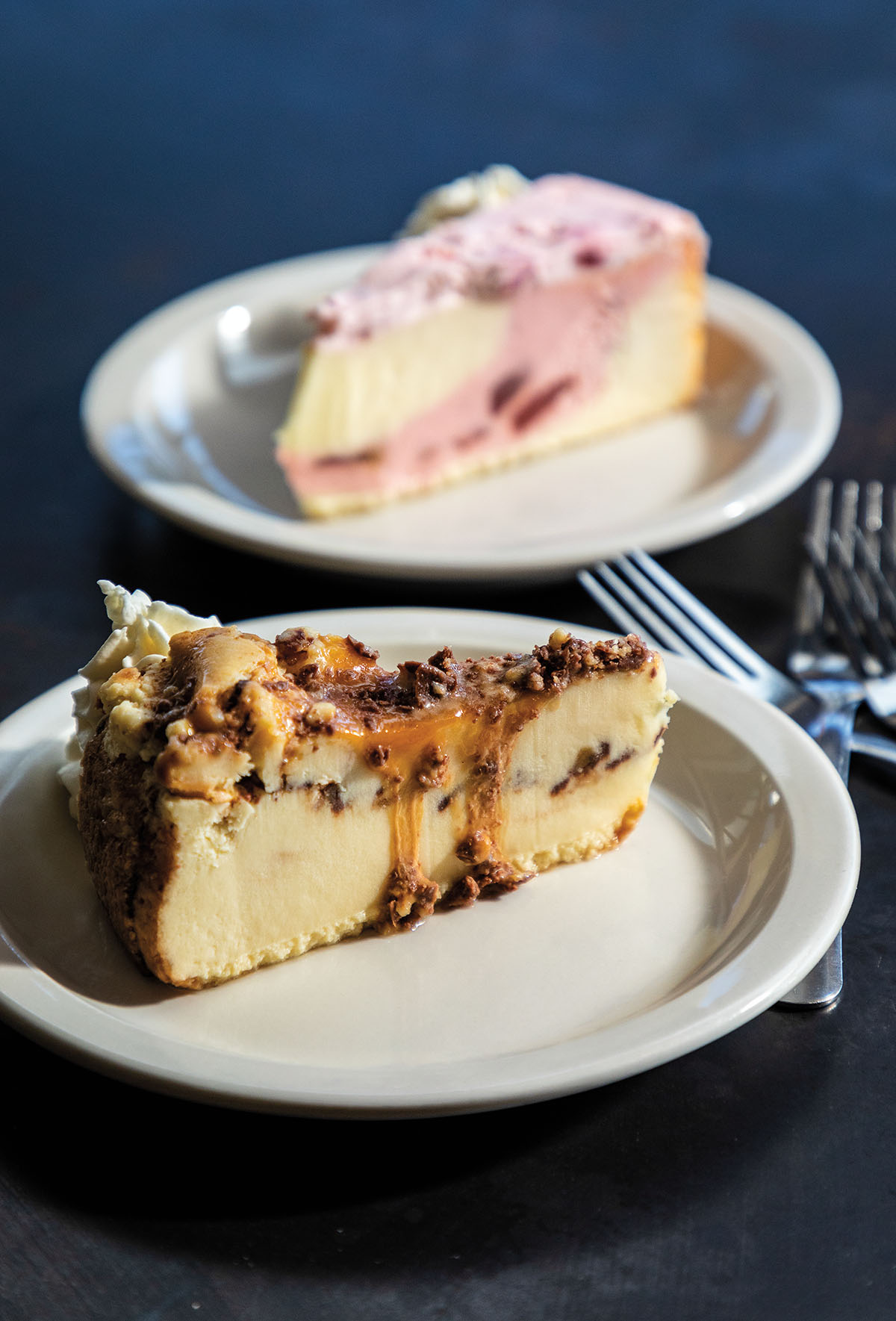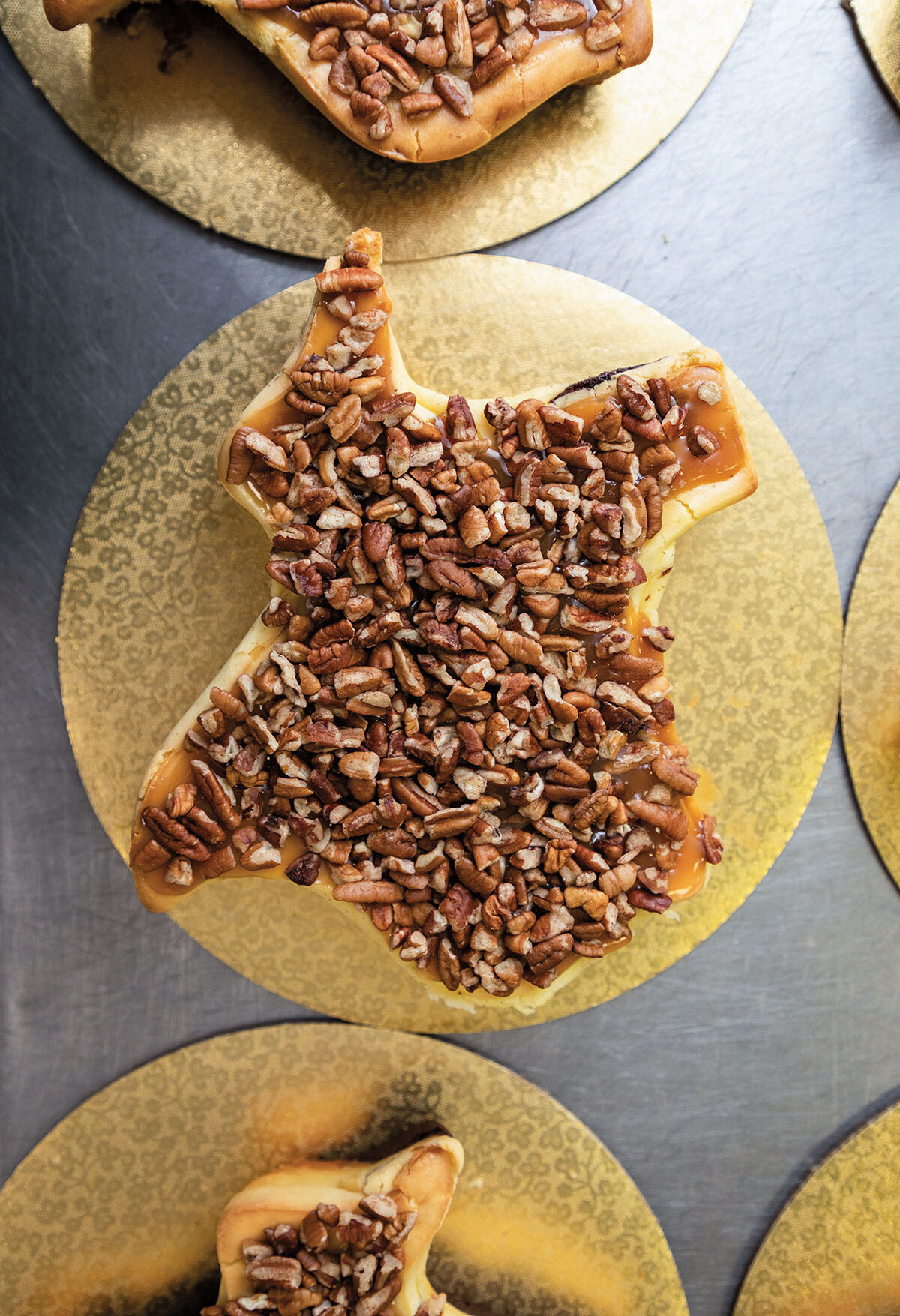 As ownership and staff members have changed around her, Croley has become the heart and soul of Laura's. Current co-owner Suzanne Walker calls her "the thread throughout the tapestry." She sees Croley's cheesecakes, and Laura's itself, as being about more than just food. "It's about connecting people," Walker says.
Food, however, is the conduit. The café's lunch menu is an eclectic mix of salads, sandwiches, and specialties like stuffed avocados and Macho Nachos. Baked goods include the usual cookies and pastries, but cheesecakes—which come in 13 varieties—remain "the huge hub of the business," Walker says. The velvety, classic cheesecake—Laura Bass' original recipe—is the blueprint. Croley's flavor creations include lightly salted triple chocolate; white chocolate raspberry; and a Texas-shaped turtle cheesecake, which sits on a brownie base and is glazed with caramel and studded with pecans. A sampler includes different varieties hand-assembled like the spokes of a wheel.
In October, Laura's opened a second shop in nearby Pittsburg. After 33 years in business, some things have of course changed. But as the owners and locations have shifted over the decades, the bakery still honors its original owner with its name and menu. And Croley still holds court over the kitchen—although there's no danger of burnt cookies anymore
From the January 2022 issue