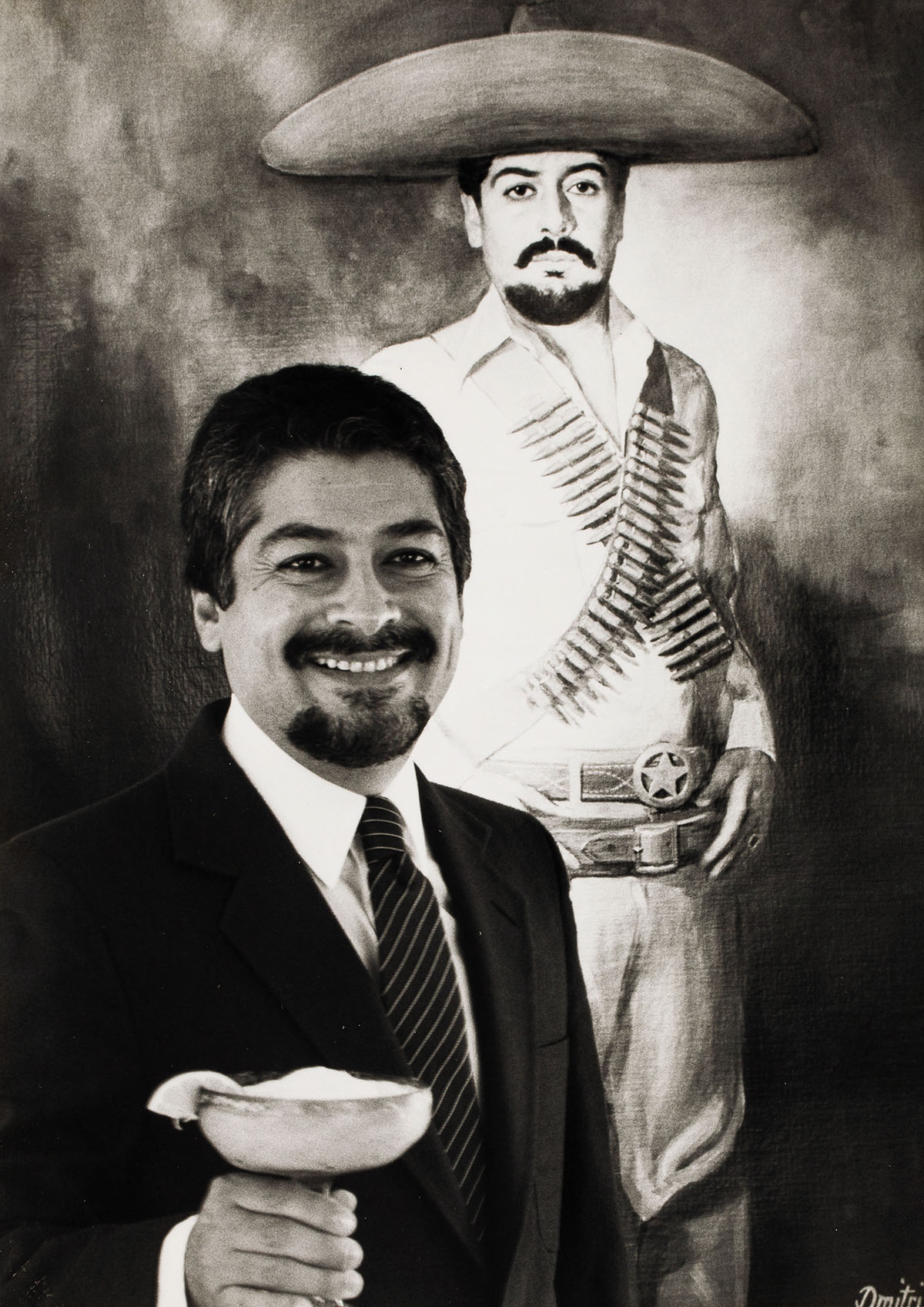 When it comes to important dates in American history, July 4, 1776, has some stiff competition. May 11, 1971, was the day 25-year-old Mariano Martinez debuted his frozen margarita machine invention, forever altering the classic cocktail. Martinez's lightbulb moment came to him four days after opening Mariano's Mexican Cuisine in Dallas' Old Town. He opened the restaurant with $500 of his own savings, a Small Business Administration loan, and contributions from friends and family.
As his bartenders struggled to meet the demand for frozen margaritas made-to-order in countertop blenders, he knew something had to change. Stopping by a 7-Eleven, Martinez was inspired to make large batches of deliciously consistent margaritas from the convenience chain's Slurpee machine. After all, if it worked for carbonated beverages, he thought, it could work for boozy ones, too. But the corporation wouldn't sell him its machine, and some restaurant industry experts told him it would never work anyway.
"They told me I should have learned in chemistry class that alcohol doesn't freeze," Martinez recalled. "I was also told that the public was not going to pay for an alcoholic beverage that comes out of a machine."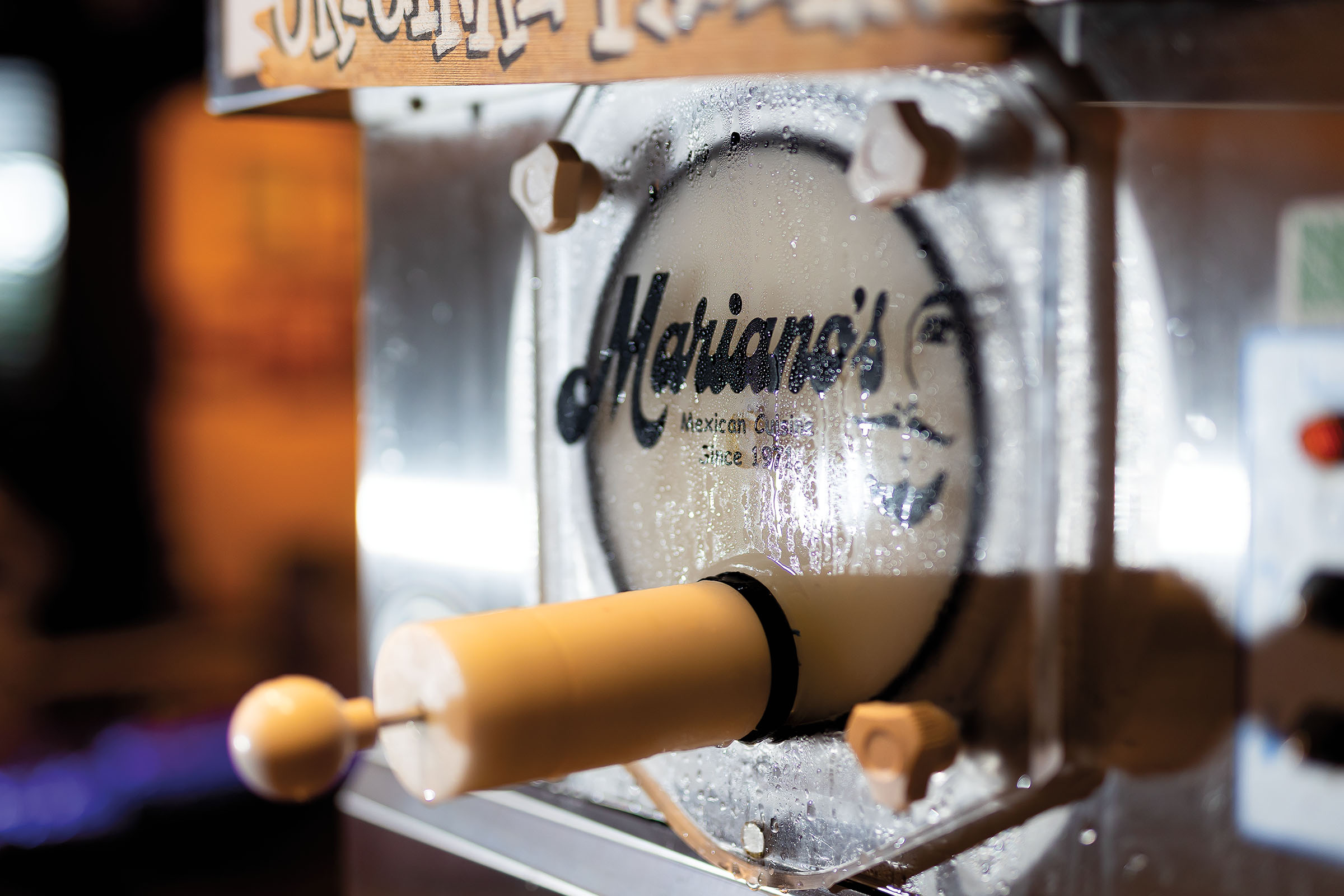 Martinez continued tweaking the recipe and, with the help of friend Frank Adams, modified a SaniServ soft serve ice cream machine to produce the perfect, slushy concoction. Today, restaurants all over the globe use variations of Martinez's invention in their bars.
Perhaps the most impactful—and surprising—validation of his invention's importance came in 2003 when it captured the attention of Rayna Green, then a curator in the Division of Home and Community Life at the Smithsonian Institution's National Museum of American History in Washington, D.C. According to a story she penned for the museum's blog that was later republished in The Atlantic magazine, Green was curating an exhibit on Tex-Mex food when Houston food writer Robb Walsh tipped her off to the margarita machine's origin. She then began the painstaking process of determining whether this truly was the world's first frozen margarita machine. Her research confirmed it was, and a committee approved bringing the original contraption to the Smithsonian's halls.
"It represents many different stories," said Stephen Velasquez, the current curator in the division. "It's an entrepreneurial innovation story. And it tells the story of Mexicans, Mexican Americans, and Latinos in the United States and the rise in popularity of their culture."
Martinez never applied for a patent and considers his invention something to be shared with everyone.
"I have no regrets, and I'm very happy that I have had a positive effect on millions of people all over the world and that my story of being a self-made man has inspired so many to take their own chance on ideas and entrepreneurship," he said.
Over the course of nearly 20 years, Martinez has only twice visited his original machine at the National Museum of American History, where it can be seen inside the "Mexican Food Revolution" display within the Food: Transforming the American Table permanent exhibition.
Fortunately, margarita enthusiasts in Texas don't have to travel that far to see the next best thing: A sister version of the original is on display at Old Red Museum near Dealey Plaza, only 6 miles from where the machine debuted. This summer, pay tribute to Martinez and his place in American history by toasting to his ingenuity with one of his original-recipe frozen margaritas, available at Mariano's Hacienda or any of his other four restaurants around North Texas. Take a big sip of the tart and tangy tipple, and you'll know immediately why Martinez's invention has been a hit for five decades
From the July 2021 issue