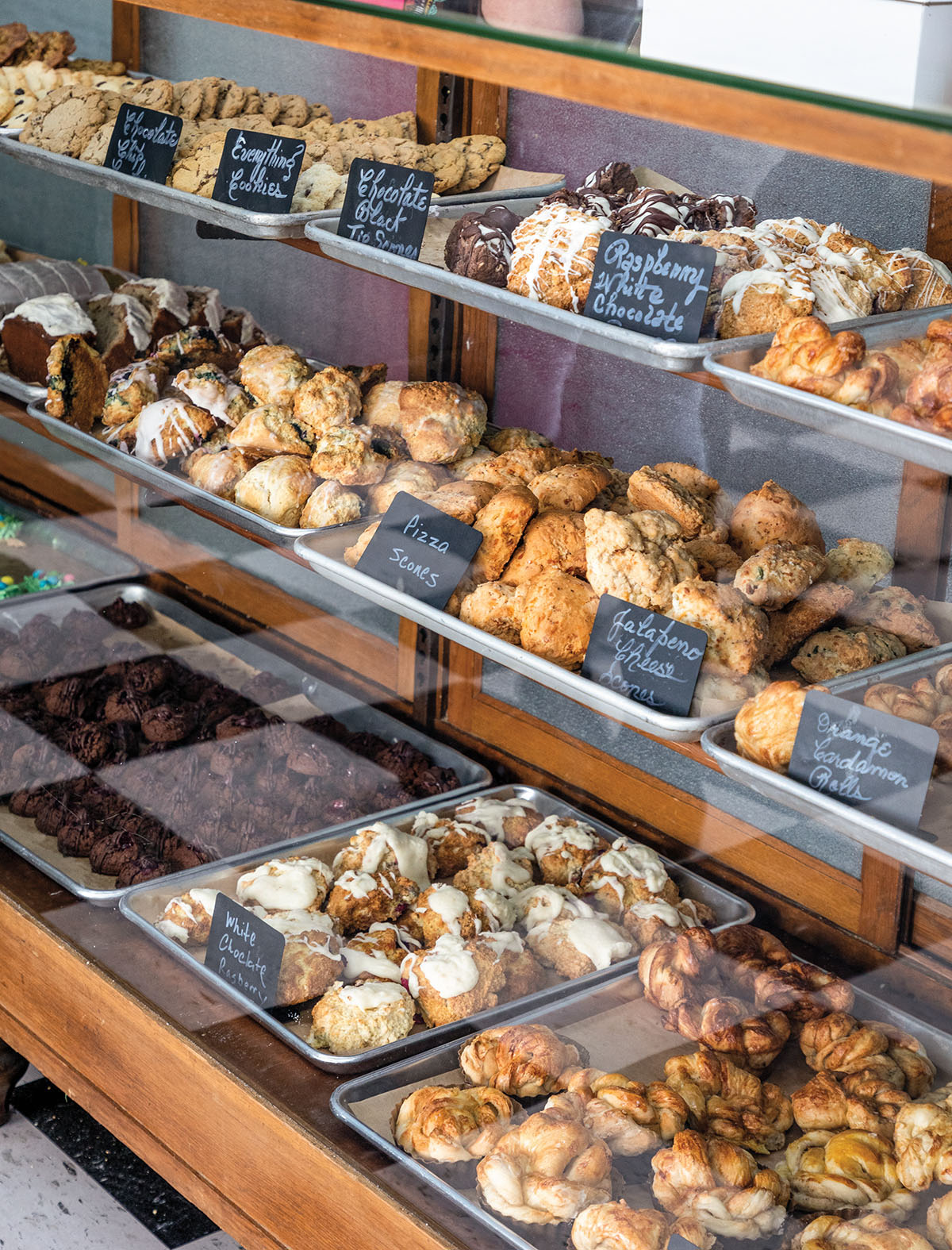 Long before sunrise in an Amarillo neighborhood, the yellow and blue stripes of a Ukrainian flag flap in the dim light of a front porch. Resting on a nearby shelf are three freshly baked, plastic-wrapped pecan pies and a loaf of sourdough bread. Scribbled in Sharpie on the underside of each baked good are the words: "Helps saves lives in Ukraine."
Kind House Bakery
4715 S. Western St., Amarillo.
Open Wed-Fri 6 a.m.-6 p.m.;
Sat 6 a.m.-noon
806-220-8115;
kindhousebakery.org
For the last 10 years, locals have been stopping by the home of Amarillo native Glenda Moore to pick up a treat and donate to Ukrainian refugees. She launched the no-price, pay-what-you-want bakery inside her home in 2014 and is the founder, head baker, and promoter of Kind House Ukraine Bakery. The nonprofit sends 65-85% of its earnings to orphaned, disabled, and elderly Ukrainians trapped in war zones.
"I have a passion to save lives in Ukraine," says Moore, who was inspired after making a church trip to the country in 2013. During that time, she worked with Ukrainian youths at a summer camp for orphans and other at-risk children. Since then, she's felt a connection to Ukraine, which has been experiencing instability for decades.
"When I got home," Moore says, "I told my mother, 'I have to help these people.'"
So Moore came up with the idea for Kind House. For nearly a year, Moore honed her baking skills, learning from her mother, before opening Kind House. At the time, she was still working her day job wrangling elementary school kids as an assistant principal. Even so, Moore raised $450 that first year.
Today, Moore's operation has grown to include 80 volunteer bakers and other staff. With the help of the community, Kind House sent $300,000 to help Ukrainians in need last year. And in November 2022, Moore moved the nonprofit into its own brick-and-mortar location on the southwest side of town. Kind House offers assorted cakes, with flavors ranging from German chocolate to lemon blueberry. It also serves myriad pies, cake donuts, scones, cookies, and sweet rolls.
"Last Christmas and Thanksgiving we did it all out of Glenda's house. It was unsustainable," says Laura Fox, Kind House's inventory and order specialist. While she previously hadn't known much about Ukraine, she says she's learned a lot from Moore. "Glenda makes you have heart. She writes and speaks and makes you passionate."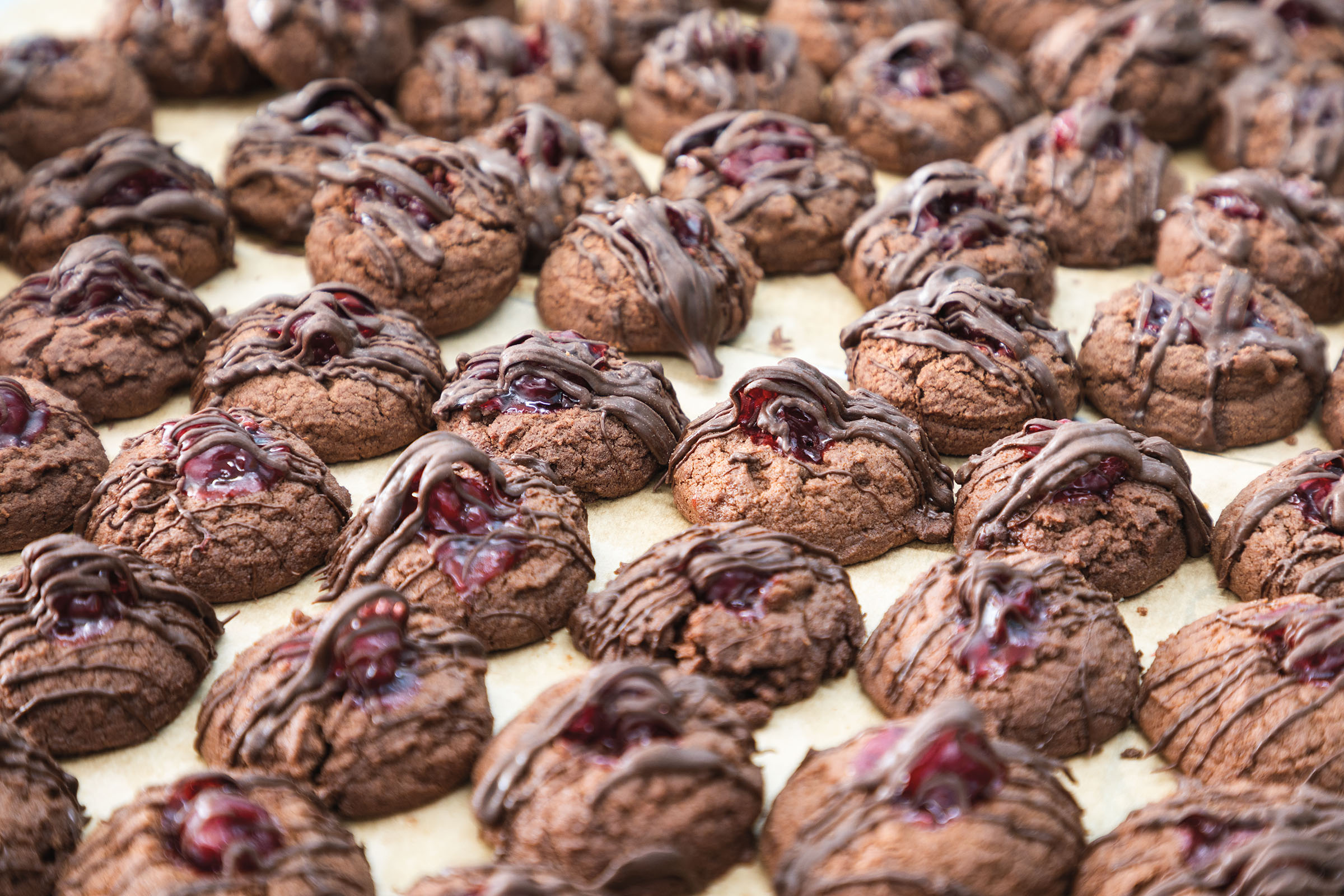 Many Amarillo residents feel similarly about Moore and her cause. Though they may have first visited Moore's porch to get a taste of her grandmother's cinnamon rolls or sourdough bread, they have become integral to her mission. Some patrons left hundreds of pounds of butter, sugar, flour, and any other ingredient needed for when they came to pick up their sweets. They'd leave their money donations in a lockbox on Moore's porch, paying for goods using the honor system. Some would leave as much as $100 for bread or even $1,000 for a few cinnamon rolls. The new location uses the same system in which customers donate what they can in exchange for goods.
At first, money raised went toward school supplies, medical care, food for orphans starting college, and coal for elderly villagers to warm their homes. But in 2014, conditions in Ukraine worsened. The bakery began directing its donations to medicine, food, and fuel for elderly Ukrainians trapped in Donbas—an area that had been destroyed by Russian bombs. After Russia invaded Ukraine in early 2022, Kind House began hiring teams to extract vulnerable citizens from invasion zones and take them to safety in Central Ukraine or the western border.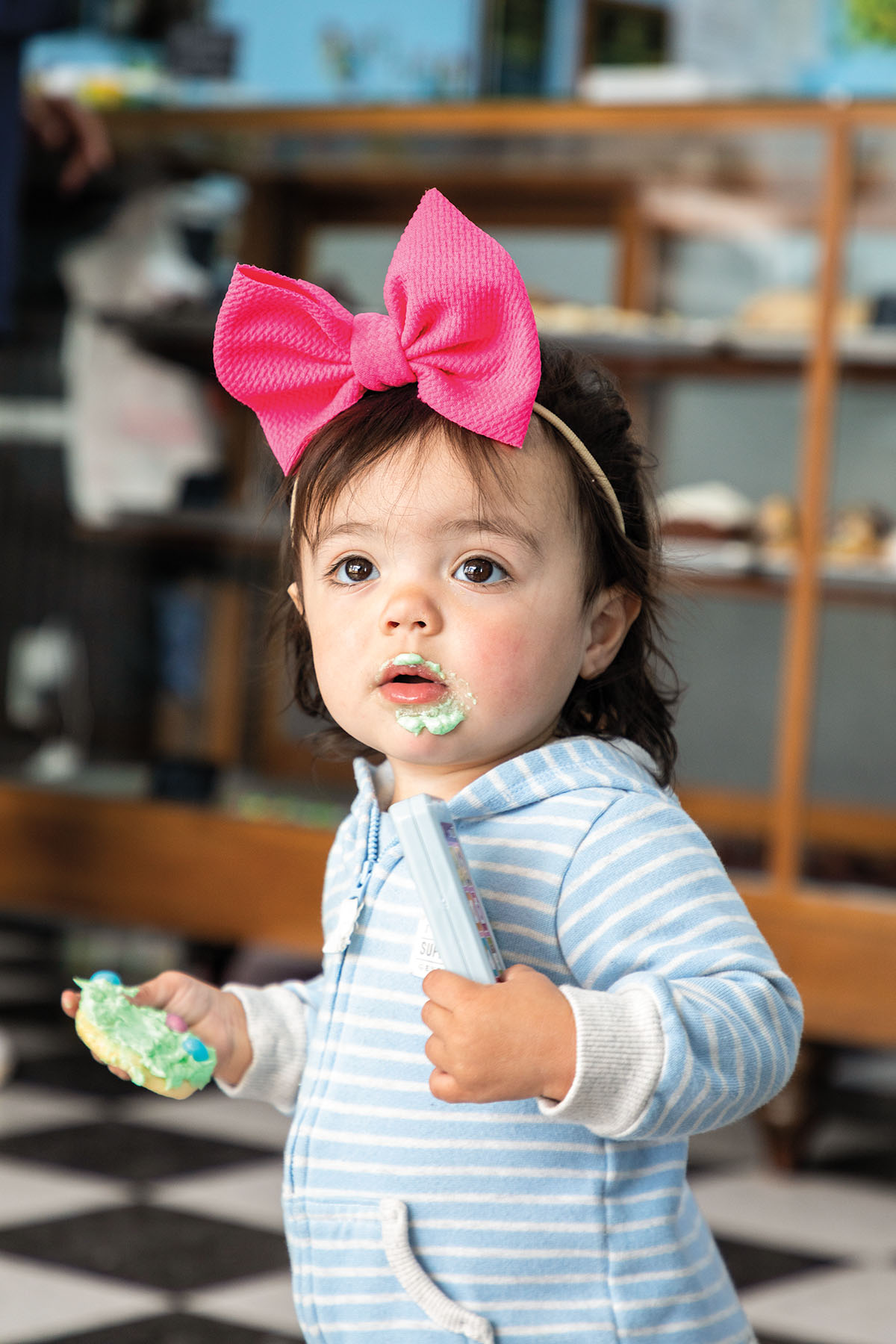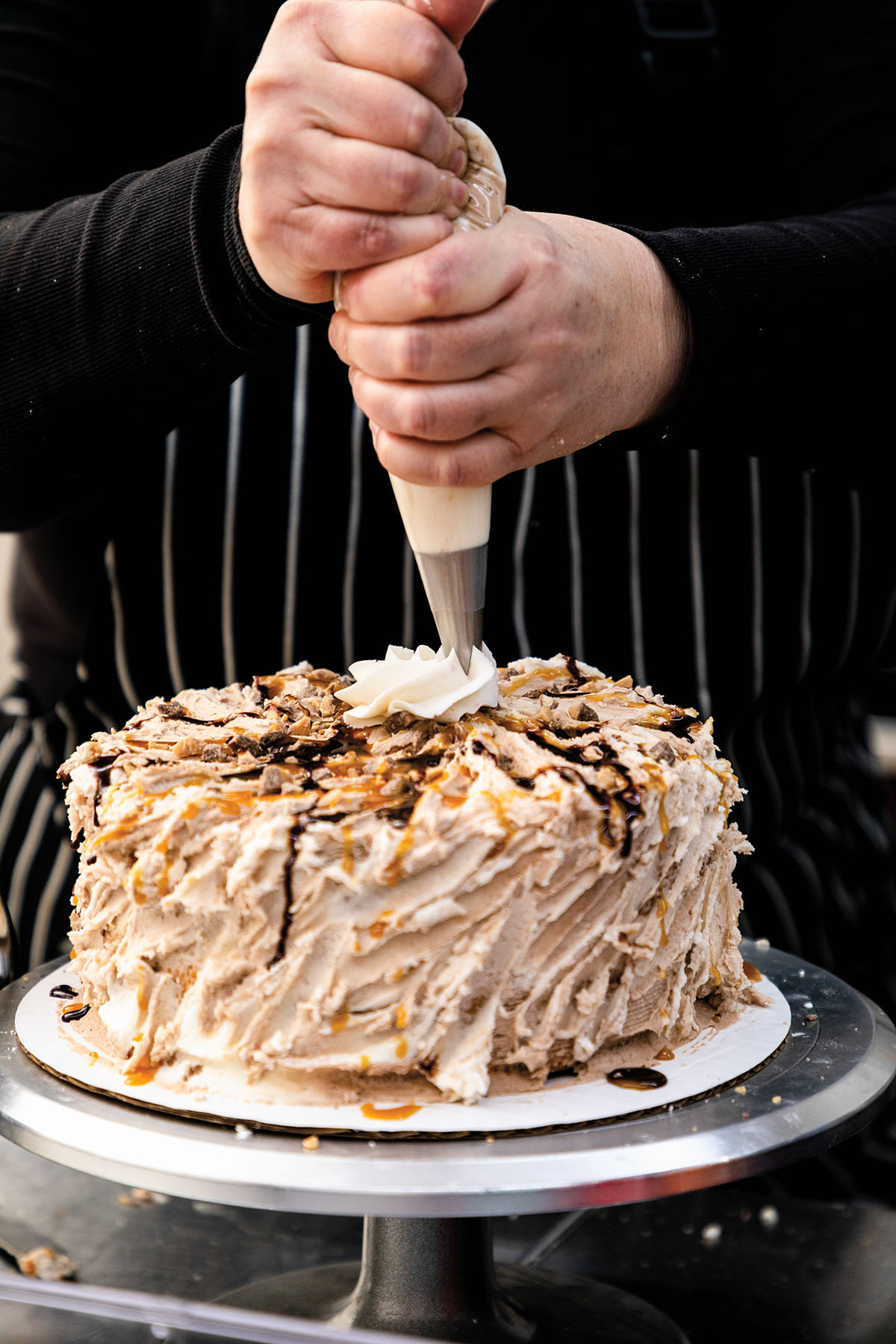 Kind House partners with people based in Ukraine like Dmitry Pashchenko. An interpreter from Donetsk, Ukraine, Pashchenko worked at the camp Moore visited in 2013. The nonprofit also collaborates with physician Tetyana Vasylyeva, a native Ukrainian who works in Amarillo. Last year, Kind House paid for $10,000 in ophthalmology equipment to treat civilians with eye damage from debris and for kits used to set broken limbs.
"It was extremely important, especially in the first weeks after the invasion, for Ukrainians to know somebody was thinking of them, caring for them—and that they are not alone," Vasylyeva says.
Kind House has become Moore's full-time job. When she's not in the bake shop, she speaks about Ukraine to women's groups, churches, and any other organizations that will listen. On social media, Moore shares updates about what's happening abroad and dispatches from people they've assisted.
"Glenda has helped people see Ukrainian culture," Vasylyeva says. "In Amarillo, a lot of people didn't distinguish Ukraine from Russia. But Glenda went to Ukraine and she saw reality."
Moore says she sees the support for Kind House as evidence of a cultural shift in Amarillo. The city is a vital refugee center, having for a time taken in more refugees per capita than any other city in Texas. "Amarillo is transforming," Moore says. "I think there is more global awareness, appreciation of outside experiences."
Only once in the last decade has someone stolen from Kind House. Some cinnamon rolls had gone missing, and no donation had been made. Then one morning, Moore stepped outside to place some pies and caught the culprit: her neighbor's boxer, Tex. He was dragging a freshly baked birthday cake down the lawn.
Moore snatched the box from Tex's jaw and called his owners. Embarrassed and apologetic, they sent a large donation. Moore still spots Tex lurking in her bushes from time to time. But like so many other Kind House Bakery transactions, Moore calls the incident "a win-win."
From the June 2023 issue