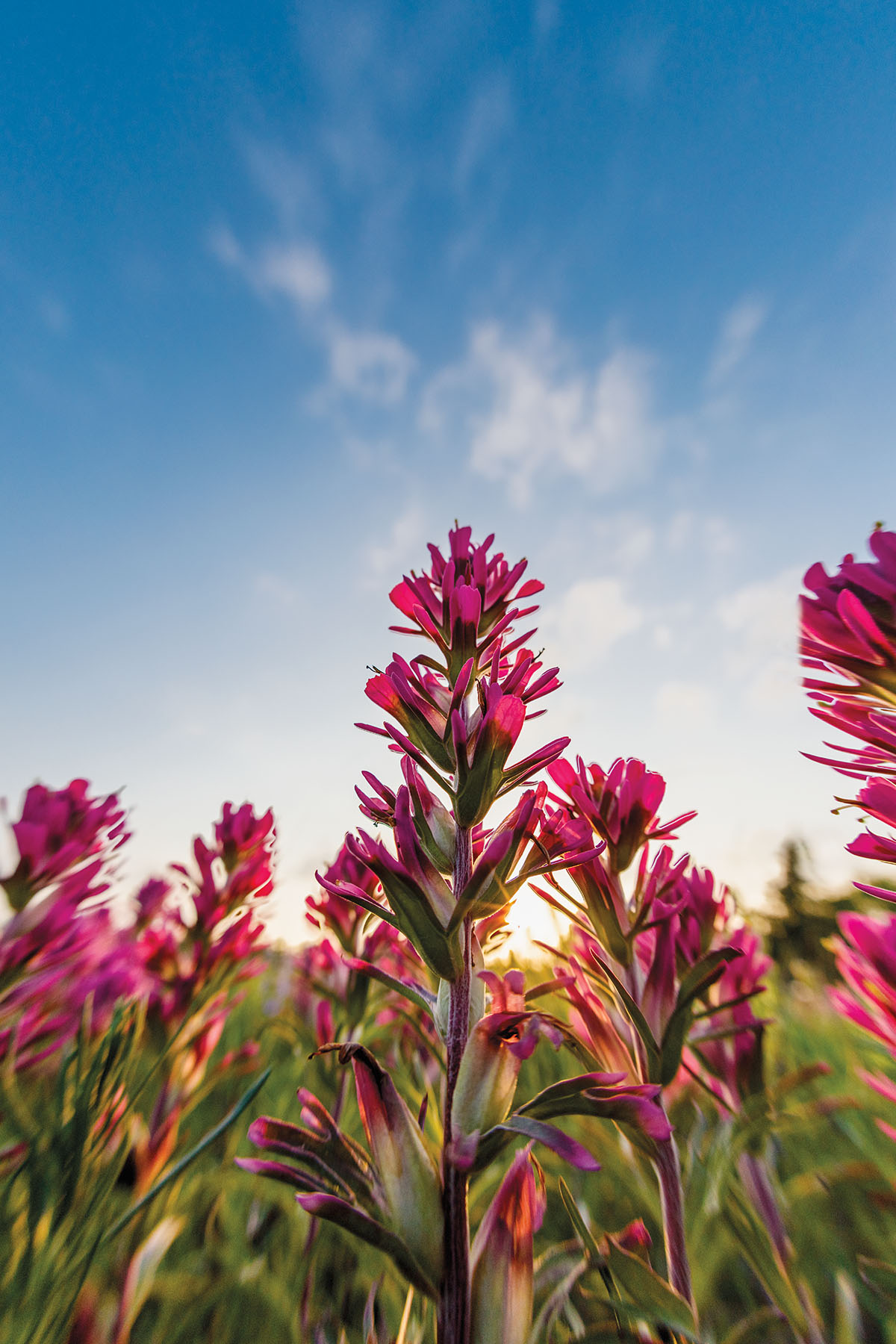 I know winter has left the Hill Country when golden patches of flowers appear seemingly overnight in my Driftwood neighborhood, decorating yards and lining roadways, like nature's highlighter heralding the arrival of spring. The flowers are so ubiquitous they're called DYCs, or darn yellow composites, and last year's crop was particularly robust. My commute was filled with a lot more cheer than normal as I took in the increasing bounty of brilliant color each morning.
This month we're celebrating spring's arrival by exploring Texas' natural beauty in its impressive variety. Along with our perennial wildflower coverage, we go on safari in pursuit of the state's wildlife with stunning photographs by Contributing Editor E. Dan Klepper. In one of our cover features, Pulitzer Prize-finalist George Getschow examines his fraught relationship with the state's most feared native inhabitants—venomous snakes—and comes away with more than a begrudging respect for the maligned vipers.
Along with the 23 pages devoted to wildflowers in this issue, we'll toast to Texas' wild beauty all spring with weekly web-exclusive content. Sign up for our free email newsletter at texashighways.com/newsletter to receive all of our wildflower features. These include a step-by-step grower's guide, 12 scenic drives to feed your wildflower wanderlust in every corner of the state, five lodgings where you can wake up with wildflowers, inventive prickly pear recipes, and more. We'll also update our reader-submitted wildflower photo gallery all season. Visit our website for details on how to send us shots of your favorite spring blooms.
Emily Roberts Stone
Editor in Chief
From the March 2020 issue