Uvalde
June 14-15
The inaugural Honey Festival kicks off with The Hive Jive, a street dance in the town plaza, and continues with lawn games, a poker run, "bee in your bonnet" hat competition, and more. Kids can enjoy fanfare along with educational aspects featuring a bee education and microscope station set up by Texas A&M AgriLife.
Waco
The original Elite Café opened in downtown Waco in 1919, and the second location on the traffic circle followed in 1941. The Gaineses gave the Spanish-style building a complete overhaul while also preserving its historic feel. Framed black-and-white photographs and an original menu from the café's past adorn the walls.
Fort Worth
June 16-Sept. 15
When impressionist Claude Monet embarked on a new painting style during the last decade of his life, he began to produce increasingly bold and abstract works. Fort Worth's Kimbell Art Museum presents an exhibition exploring these years, including works never publicly displayed in the U.S.
San Antonio
June 14-16
The second annual comic con-style meetup includes Aquaman's Jason Momoa, Amber Heard, and Dolph Lundgren; Jeremy Renner of Avengers fame; and notable comic book artists. Visit your favorite famous vehicles at the Cars as Stars exhibition, featuring more than 25 famous Hollywood cars like the Back to the Future DeLorean.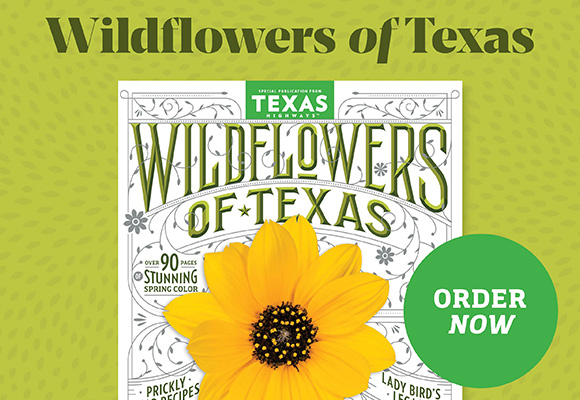 Don't miss our special wildflower publication, featuring everything you need to know about Texas Wildflowers.
Order your copy online »