Search results for "camp-brisket"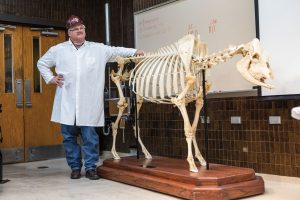 On the first morning of Camp Brisket, professor Davey Griffin begins to sharpen his knives before a rapt audience of barbecue aficionados. Griffin is wearing thick safety glasses, blue Kevlar gloves, and two aprons tied around his waist—a white apron on top of another one made of chainmail. On Griffin's head is an Aggie-maroon hardhat.
Safety first, brisket second.