Search results for "ferris-wheel"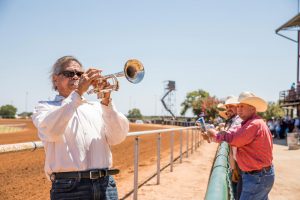 How many race-track trumpeters do you know? Meet Robert Ortiz, who for 18 years has been the track trumpeter for the horse races at the Gillespie County Fairgrounds. Ortiz plays the "Call to Post" before each race during the summer, the signal for jockeys dressed in a rainbow of silks to parade their mounts past the crowd. There are two more race weekends this season: Aug. 10-11 and Aug. 24-25.
Sometimes you can spy a whooper or two in the marsh through a free telescope on the refuge's observation tower.