Search results for "pork"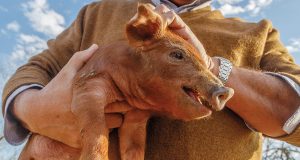 Texas and Spain have joined forces in an unexpected, four-legged way.
Acornseekers pork is available for purchase online and at restaurants, including Eberly in Austin, Fearings in Dallas, and Bliss in San Antonio.
For the first time since explorer Hernando de Soto did so back in 1539, the finest of Spanish ham, jamón ibérico de bellota, has been imported to the United States in its original form—as a pig.