Search results for "ritz-carlton"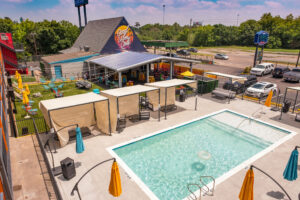 On a sweaty May evening in a historic-turned-hip neighborhood of Houston, hotel guests and local revelers lounge and sip cocktails poolside as UB40's "Red Red Wine" spins in the background.
Dean Fearing strides across the dining room from his kitchen inside The Ritz-Carlton Hotel in Dallas, delivering an appetizer of Texas Carpaccio to a couple enjoying a lavish dinner.
The ferry bumped to a stop at the San José Island dock, and I filed off with 30 or so other passengers.