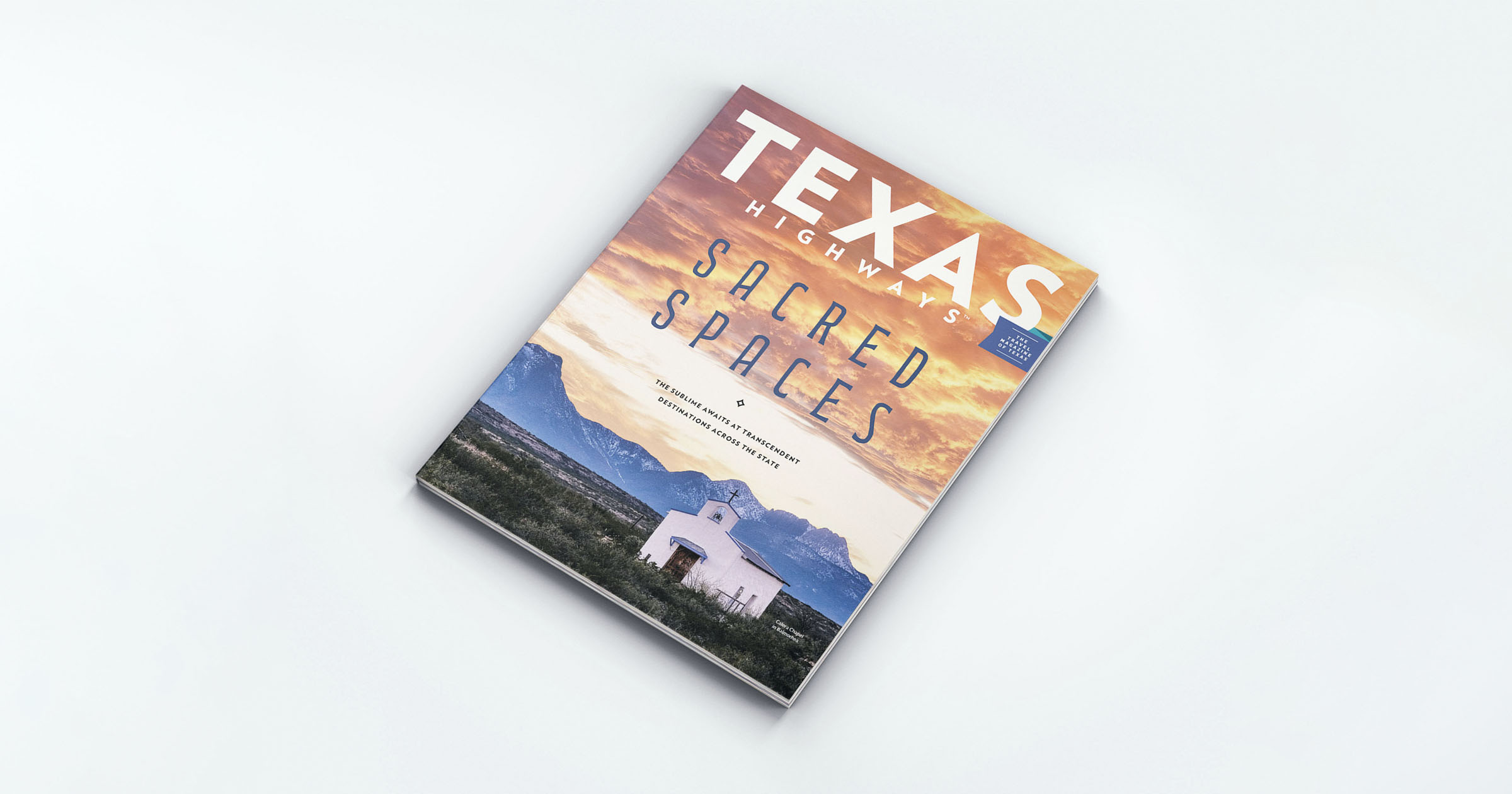 Texas Highways is seeking a managing editor to lead the day-to-day operations of our award-winning travel magazine. Ideal candidates are passionate about magazine journalism and all things Texas—the state's culture, food, history, and, of course, travel destinations. In addition to excellent editing, story conceptualization, and writing skills, compelling candidates will have equally strong project management and interpersonal skills.
See below for more information, and when you're ready to apply, click here. The deadline to apply is March 6, 2023.
Location
Hybrid, two days a week in person at 6230 East Stassney Lane, Austin
Duties
The essential duties for this job include:
Manage production schedules and editorial calendars for monthly print magazine and ancillary publications
Edit and proofread all content in the magazine while maintaining a commitment to quality, appropriate style, and overall accuracy
Edit and oversee monthly print feature and assigned departments, developing quality story ideas and shepherding them from assignment to production
Help oversee the development of the magazine's anchor departments while upholding the importance of meeting deadlines, keeping the content interesting and brand relevant, and maintaining accuracy
Meet with editorial, digital, and marketing teams to evaluate the effectiveness of content, devise strategies to strengthen synergy across print and digital platforms, and discuss ways to engage a wider audience
Foster existing writer relationships and assist in recruiting a new pool of contributors, with an emphasis on bringing diverse voices to the magazine
Maintain and update production schedules, editorial calendars, and other internal documents
Actively participate in planning meetings to help set direction for editorial content including features, departments, and special issues
Assist team in producing and editing the Official Texas State Travel Guide
Assist Editor in Chief with developing strategic partnerships to expand the Texas Highways brand
Perform other duties as assigned
Skillset
Extensive knowledge of print publication processes and schedules
Thorough knowledge of Texas geography, history, and cultures
Thorough knowledge of Texas attractions, travel, and tourism
Working knowledge of Adobe Creative Suite and WordPress
Shows initiative and action beyond what is required to improve products or services
Self-starting and completes assignments independently without constant supervision
Delegates both routine and important tasks and decisions; shares authority but has ultimate accountability
Editing for content, clarity, AP style, and grammar
Writing, reporting, interviewing, and journalistic fundamentals
Managing multiple projects while simultaneously meeting tight deadlines
Mentoring and developing writers
Experience
7 years in writing and editing for a magazine or newspaper
Supervisory experience is preferred but not required
Related graduate level education may be substituted for experience on a year per year basis.
Education Requirements
Bachelor's Degree in Journalism, Communications, English, or related disciplines
Compensation
$77,000-$82,000 starting salary, depending on experience.
Benefits
Retirement benefits (monthly employee and state contributions)
Insurance benefits (medical, dental, vision, FSA, short- and long-term disability, optional life insurance, dependent term life insurance, prescription drug program, employee assistance program)
Paid leave (vacation, sick, state holidays, voting, wellness)
Tuition assistance program
Flexible work schedules
Work-life balance
Wellness program
Longevity pay
---
About Texas Highways:
Designated the "Official Travel Magazine of Texas" by the Legislature in 1975, Texas Highways has evolved into an award-winning, multimedia brand, reaching over 2 million readers monthly. Top writers and photographers showcase the best of Texas' people, places, and wide-open spaces. The mission of Texas Highways is to inspire travel to and within the state of Texas.Texas Highways provides readers with a curated guide to the state's small towns, hidden gems, and natural wonders. Stories focus on Texas' diverse cultural, historical, scenic, and recreational treasures accompanied by strong photography highlighting the state's natural beauty.
The team also produces a suite of free informational materials that are used by the traveling public, including the Texas State Travel Guide, the Texas Official Travel Map, the Texas Highways Events Guide, and the Texas Highways Wildflower special interest publication.