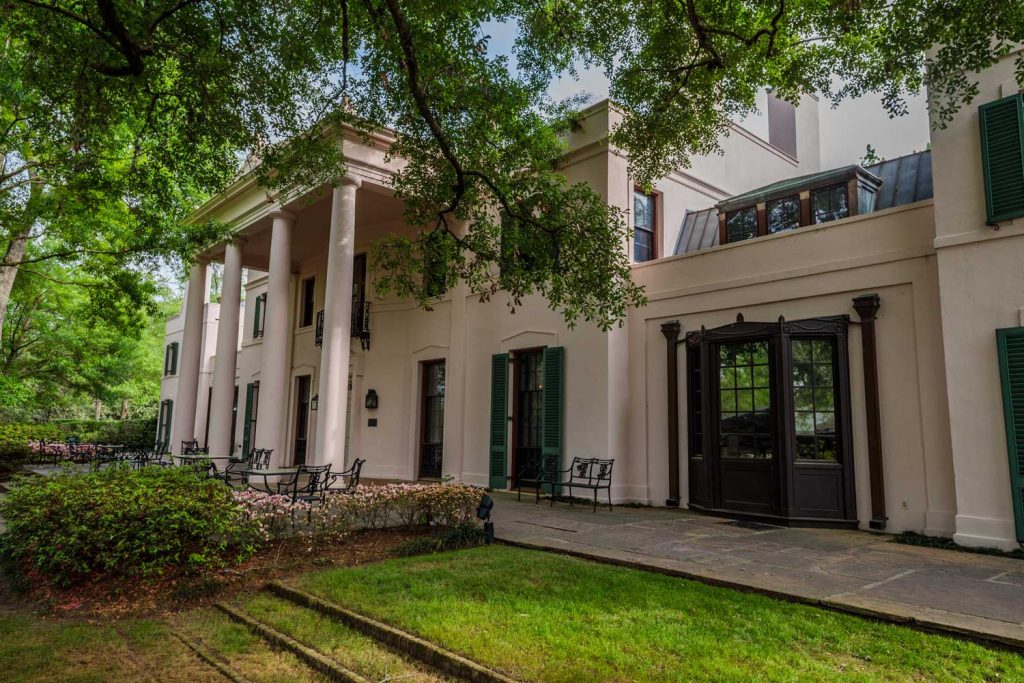 Bayou Bend stands apart in Houston's famously non-zoned cityscape. The pink stucco mansion and estate—now known as Bayou Bend Collection and Gardens—sprawls across 14 acres near Buffalo Bayou, in the old-money neighborhood of River Oaks.
Bayou Bend Collection and Gardens

6003 Memorial Drive in Houston
Opens Tue-Sat 10 a.m .-5 p.m. and Sun 1 p.m.-5 p.m.

Admission is $12.50 with military, senior, and children's discounts.
Guided house tours are held Tue-Sat. year-round except in August. Reservations are recommended.

When visiting, it's best to call ahead; sometimes the house is reserved for groups.
Children younger than 9 are not allowed in the house during the week.

Call 713-639-7750
mfah.org
Houston icon Ima Hogg built Bayou Bend in 1920 to withstand even the worst of Houston's weather, including Hurricane Harvey. Nov. 14 marks the first anniversary of its reopening after the storm, which dumped more than 40 inches of rain on the city in August 2017, and floodwaters from the swollen bayou covered the gardens under several feet of water for five days. Water poured into the basement of the house, destroying the mechanical equipment housed there. When the flood finally receded, it left behind huge quantities of sand and silt.
In the gardens, some plants died, while others bloomed early in an effort to survive the stress. But a year later, the "house museum" of the Museum of Fine Arts, Houston, has regained its regular composure. "Let's hope it's once in a lifetime," says Bart Brechter, MFAH's head of gardens and landscape and the curator of gardens at Bayou Bend.
The deep roots of the place—both figurative and literal—helped bring it back quickly, says Bonnie Campbell, Bayou Bend's director. The house survived the inundation of several feet of water during 1935-36 floods, and a catalog of hurricanes since then, including a pummeling during Ike. Weathering those storms and the city's other changes, Bayou Bend isn't just a tranquil respite from busy streets between downtown and The Galleria. The museum is also said to be one of the world's finest showcases of American furnishings, silver, ceramics, and paintings—all inside the home built for Hogg by noted architect John Staub, who described its style as "Latin Colonial."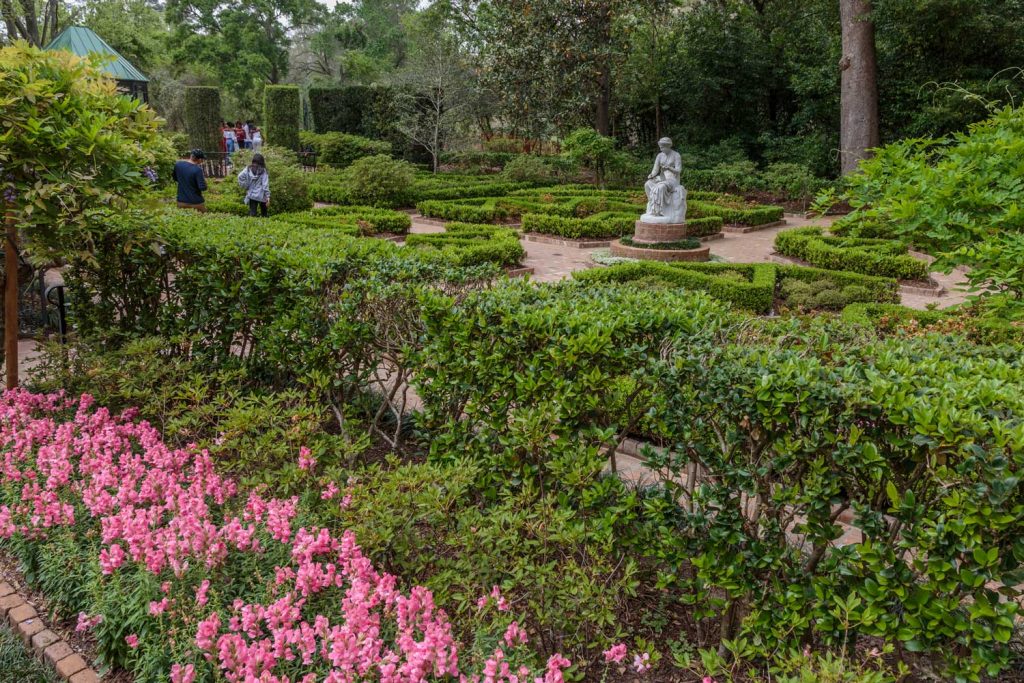 "A lot of people who come to Houston are looking for the history, the old part of Houston," Campbell says. "There is not too much of Houston where the public can experience that. This is a hidden treasure in that way."
Inside Hogg's former home, the rooms are arranged in period settings that span the 1620s to 1876. On the second floor is a suite of rooms once occupied by Hogg and filled with Baroque décor. Down the hall, among other silver implements, is a sugar bowl made by Paul Revere, and an alcove in another wing displays earthen pottery crafted by Hiram Wilson, a freed slave and proprietor of the first recorded African American enterprise in Texas.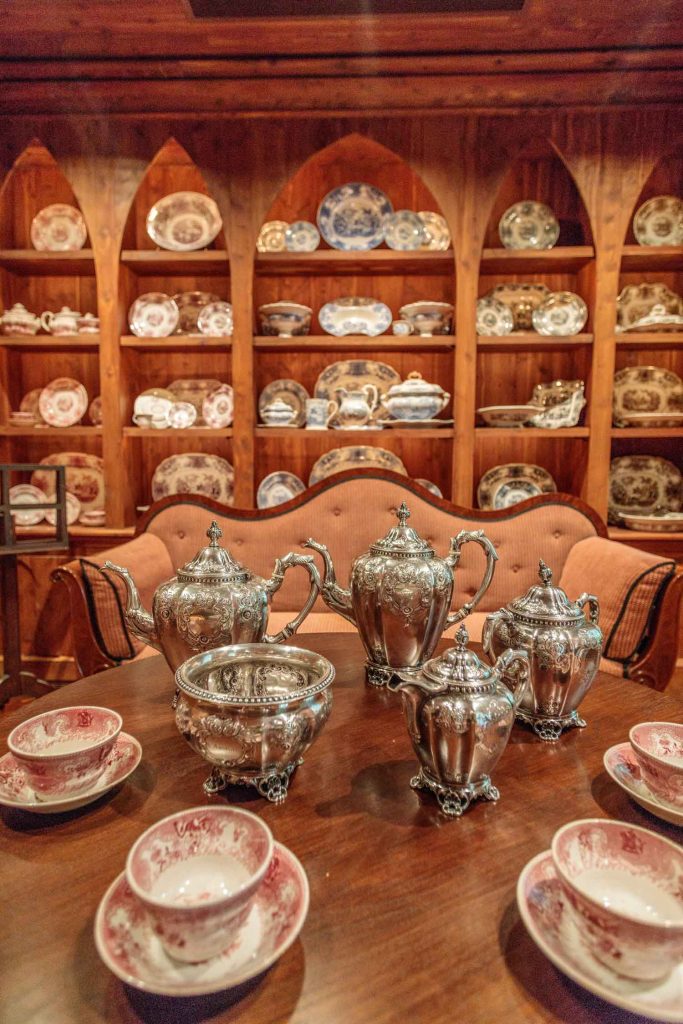 Hogg had a strong sense of history evidenced not only in Bayou Bend and the collections she left, as well as in her philanthropic work, but also in the way she curated her own story. At least two of her biographers have attributed this, in part, to growing up in the public eye as the only daughter of Texas' first native-born governor, James S. Hogg. She saw the collection, which formally opened to the public in 1967, as a way of connecting Texans with their American heritage. That may not sound like a major need to modern Texans, some people in Hogg's youth would have remembered Texas as its own Republic—and as a part of the Confederacy.
"From an art historian's perspective," Campbell says, "she understood that objects can help you connect to the past."