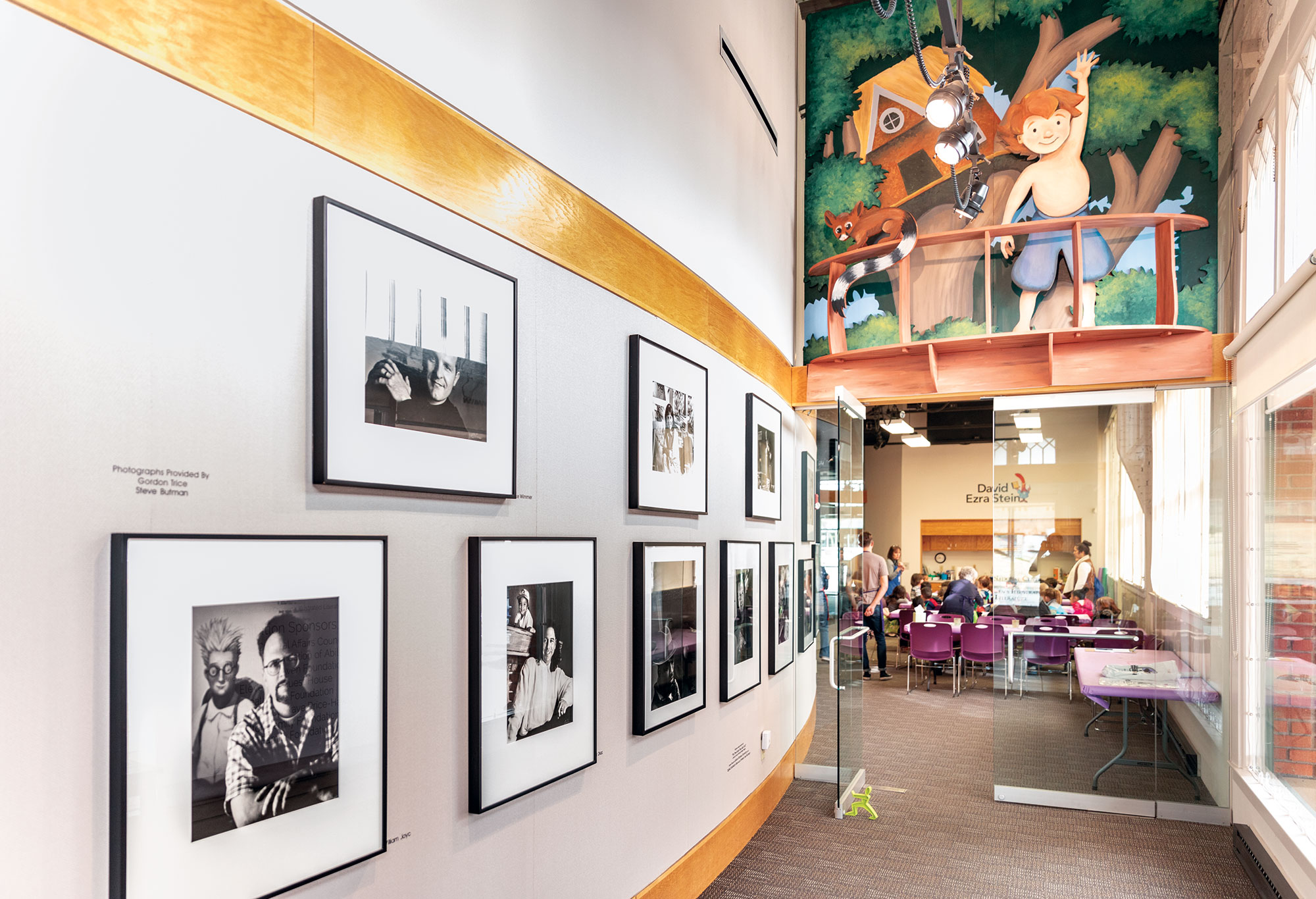 My children stepped foot in Abilene for the first time in their short lives last June for a quick three-night visit. Now, even though it's been a year, mention Abilene to them and you'll get a happy earful of stories.
This fond association traces directly to the Children's Art & Literacy Festival, an annual celebration of all things picture books. Most people know Abilene as the capital of the Big Country, a dusty railroad outpost thick with steakhouses and Churches of Christ. But for three days every June, the festival (known as CALF) cloaks downtown Abilene in an imaginative world of colorful characters and fanciful tales—and ice cream vendors aplenty.
Put on by the Abilene Cultural Affairs Council, the festival stems from the National Center for Children's Illustrated Literature, a local museum that exhibits the work of picture-book illustrators. Each summer, the NCCIL (everybody calls it "the nickel") features a high-profile children's book illustrator. The Cultural Affairs Council then builds the festival around that author's books with dramatic readings, theatrical productions, movies, musical acts, arts and crafts, and carnival activities. Last year, about 5,000 people attended.
"We're trying to bring these books to life in people's imaginations," says Lynn Barnett, executive director of the Cultural Affairs Council. "Our whole goal is to get these kids reading because if they're not pretty good readers by third grade, the odds of them being successful in high school are slim."
This summer's featured illustrator/author will be Philadelphia-based Peter Brown, whose bestselling titles include The Wild Robot, My Teacher is a Monster!, and Children Make Terrible Pets.
Thursday
5:30 P.M.
Picture Book Parade
You can be fairly sure wild robots and monster teachers will be part of the Storybook Parade, which kicks off the festival as families fill downtown to watch characters stroll along Cypress Street. It's a squealing-with-delight affair as kids recognize heroes like the Lorax, Stuart Little, and Cinderella. Afterward, the 1930 Paramount Theatre—restored in striking Spanish-Moorish detail—will host Brown for an artist talk and book signing.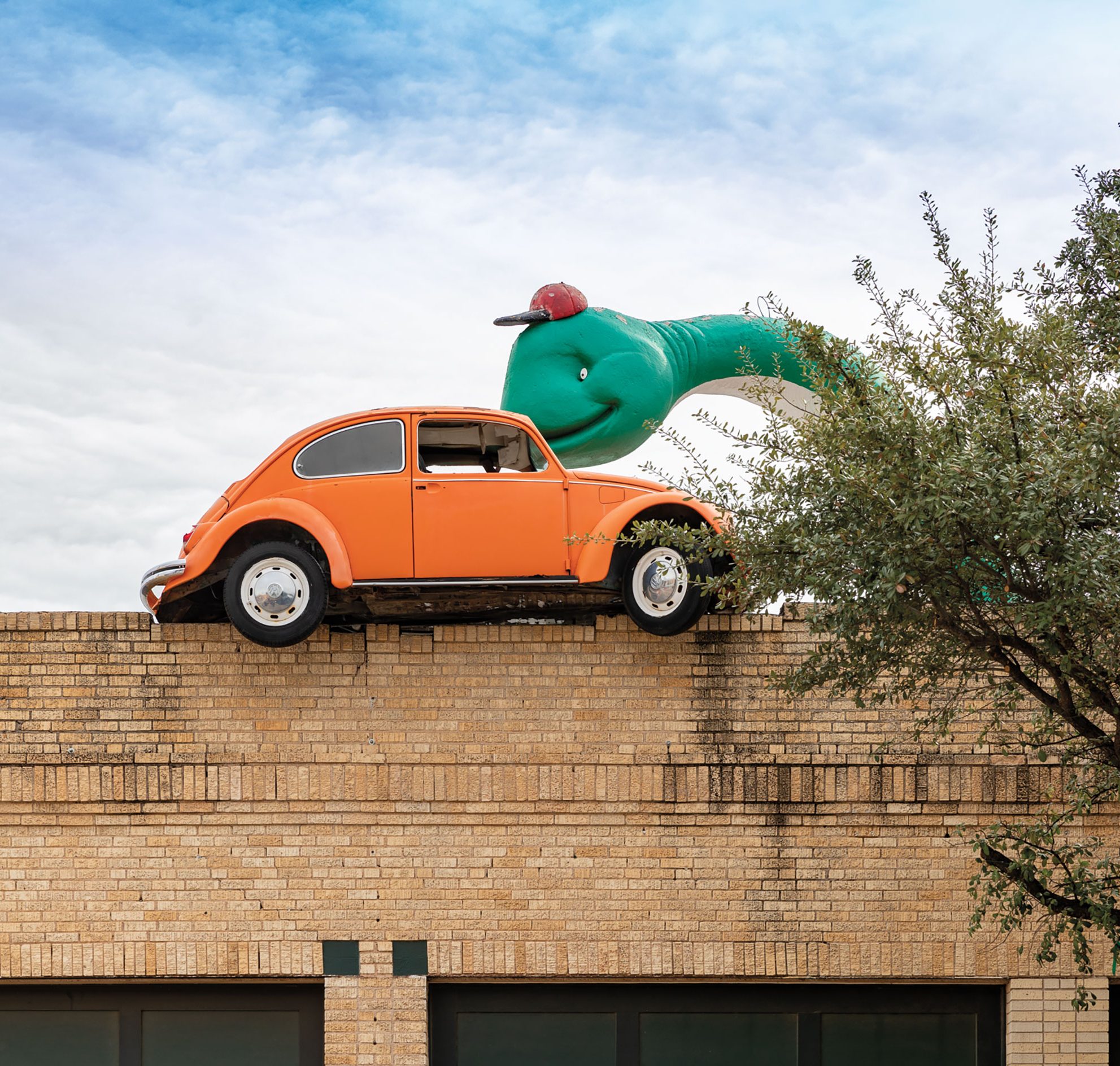 Friday
9 a.m.
The Most Valuable Nickel
Founded in 1997, The National Center for Children's Illustrated Literature opened its current location in 2000 to showcase the work of storybook artists in a fine-art setting. During CALF, the NCCIL's bright and airy gallery will feature Brown's artwork, along with a book signing, dramatic readings, and fine art activities for children.
"Our mission is to instill the love of art in children as young as we possibly can because if you think about it, the first art they see is in the books they're reading," Director Trish Christoferson-Dressen says. "If we can instill that in them young, then we can preserve the love of art for the ages."
1 p.m.
Storybook Sculptures
Perched atop a downtown building, a brontosaurus in a baseball cap smiles over an orange Volkswagen Beetle. Nearby, a bronze Santa Claus keeps benevolent watch over a street corner, and a duck rides a bike near the railroad tracks.
The 25 storybook sculptures gracing downtown Abilene make a playful backdrop for CALF. The Abilene Cultural Affairs Council launched the project in 1996, and a new sculpture is unveiled each year during the festival—Brown's Mr. Tiger is the 2019 addition.
The sculptures are one of the primary reasons the Texas Legislature designated Abilene the "Storybook Capital of Texas" in 2015. In typical Lone Star fashion, the city expands that acclaim as the self-titled "Storybook Capital of America."
7 p.m.
Make a Beeline for The Beehive
Also downtown, the local favorite Beehive Restaurant and Saloon delivers classic Texas food in a laid-back setting, with vintage photographs of Abilene on the walls. The Beehive is a steakhouse, but on a hot day, plenty of customers are in shorts. The steaks arrive crisp and seasoned on the outside and juicy on the inside. The same could be said for the tasty and kid-approved chicken tenders.
Saturday
9 a.m.
The Frontier Spirit
Built in the style of a 19th-century fort, Frontier Texas traces frontier history from ice age natives to the arrival of the railroads in the late 1800s. Along the way, exhibits cover the Comanche empire, buffalo hide trade, stagecoach trails, the U.S. Army, cattle ranching and trails, and life in frontier towns. Video holograms of famous historical figures like Kiowa leader Satanta and buffalo hunter Pat Garrett—most famous for killing Billy the Kid—breathe life into the historical account. During CALF, Frontier Texas also hosts a petting zoo and dramatic readings.
3 p.m.
Amazing Grace
A break from crowds of children and the June heat awaits in the galleries of The Grace Museum, which feature rotating exhibits that range widely from contemporary sculpture to photos and paintings. All share a direct connection to Texas.
The museum inhabits the bones of the Hotel Grace, built in 1909 to serve railroad passengers. On the third floor, displays and recreated living quarters tell the story of the building's restoration and life in old Abilene.
Children are welcome, too: The Grace also houses the Kidsville children's section and hosts dramatic readings and art activities during CALF.
7 p.m.
Whichever Way You Slice It
Even picky children like pizza, and Vagabond Pizza doesn't disappoint, assuming you can convince the young'uns that calabrese salami is essentially pepperoni.
A historic and rustic downtown spot with high ceilings, Vagabond bakes its pizzas in a wood-fired oven, producing crusts that are crispy yet chewy—perfect for dipping in the homemade jalapeño jelly. The salads are fresh, and a menu of wine and craft beer facilitates patience after a long day.
Sunday
9:00 A.M.
Where the Wild Things Are
Free to enter on Sunday with your festival pass, the Abilene Zoo houses more than 1,000 animals across 32 acres. The exhibits span the globe, from the creepy crawly critters of our own backyards to beasts of fur and feather from faraway continents.
A few highlights: an alligator snapping turtle with a head the size of a volleyball and a shell like a wheelbarrow; African giraffes, including one that's 18 feet tall; African kori bustard birds, which look like dog-size roadrunners; and the newest resident, a giant anteater—bizarre and long-nosed, like something out of a children's book.
1 p.m.
Happily Ever After
A swing back into downtown to cap the weekend with baked goodies and stout java at Monks Coffee Shop serves as a fitting launchpad for the drive home. (Alas, Candies by Vletas, the venerable 107-year-old sweetshop is closed on Sundays. Sorry, kids.) Both Monks and Vletas make their homes within Abilene's downtown, an area that buzzes with energy during CALF.
Over the past few decades, various early 20th-century brick buildings have been brought back to life, reflecting a community investment of countless hours and dollars. CALF capitalizes on this by bringing families into restored buildings such as the Texas & Pacific Railroad Depot, the Paramount Theatre, and the Grace Museum, to name a few. What better way to ensure such revitalization efforts endure than by endearing these places to the next generation?
"If it's good for children, it's good for Abilene," Barnett asserts.
Judging by the impact on my kids, the Children's Art & Literacy Festival is good for both. As 2018's featured artist Oliver Jeffers put it, "Abilene seems to be not only the Storybook Capital of Texas, not only of America, but probably
the whole world."
Where to Stay
Abilene lodging options include chain hotels, a handful of RV parks, the stylish Sayles Ranch Guesthouses (a one-bedroom option starts at $195/night; two-bedroom options start at $295), and campsites and yurts at Abilene State Park (about 40 minutes from downtown).
From the May 2019 issue