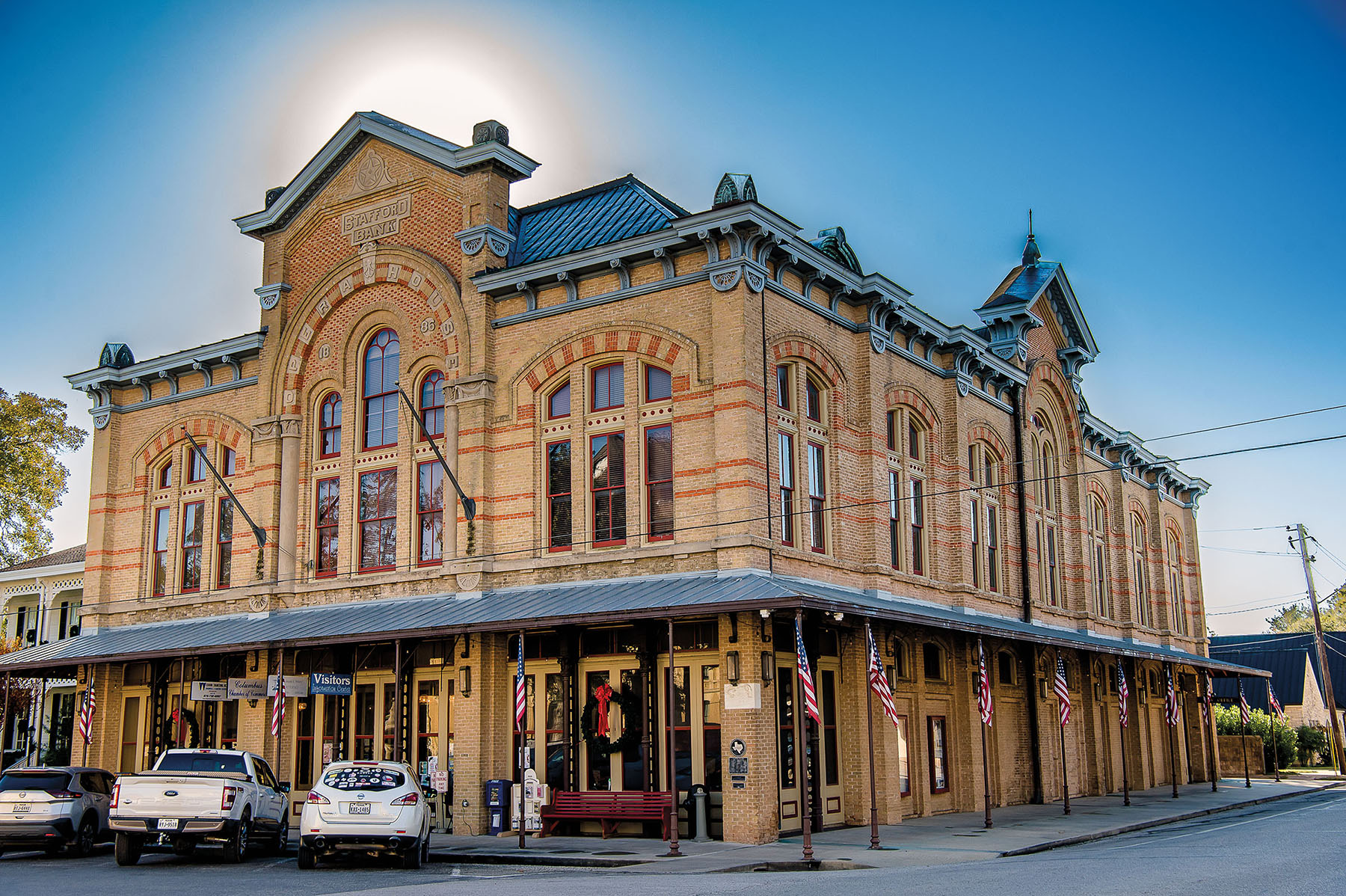 Settlers established Columbus 200 years ago, which makes it Texas' oldest surveyed and platted Anglo-American town. Set on a bend of the Colorado River where there was once a Native American village, Columbus has been a center of activity since its early days. Colonists among Stephen F. Austin's original "Old Three Hundred" established an inn, a mill, and a ferry crossing in 1823, when the town was also a seat of colonial government. These days, Columbus is located at the intersection of Interstate 10 and State Highway 71—a midway point for drivers between Houston and Austin or Houston and San Antonio. Many who stop to stretch their legs find Columbus to be a destination in itself. Adorned with historical architecture and ancient live oaks, the town harbors local shops on the Colorado County Courthouse square. Columbus also makes a comfy home base for a weekend of antiquing in nearby Round Top and touring the ornate Painted Churches of Texas, built by Czech and German immigrants in the late 1800s.
Dallas
4 hours
Austin
1.5 hours
San Antonio
2 hours
Houston
1.25 hours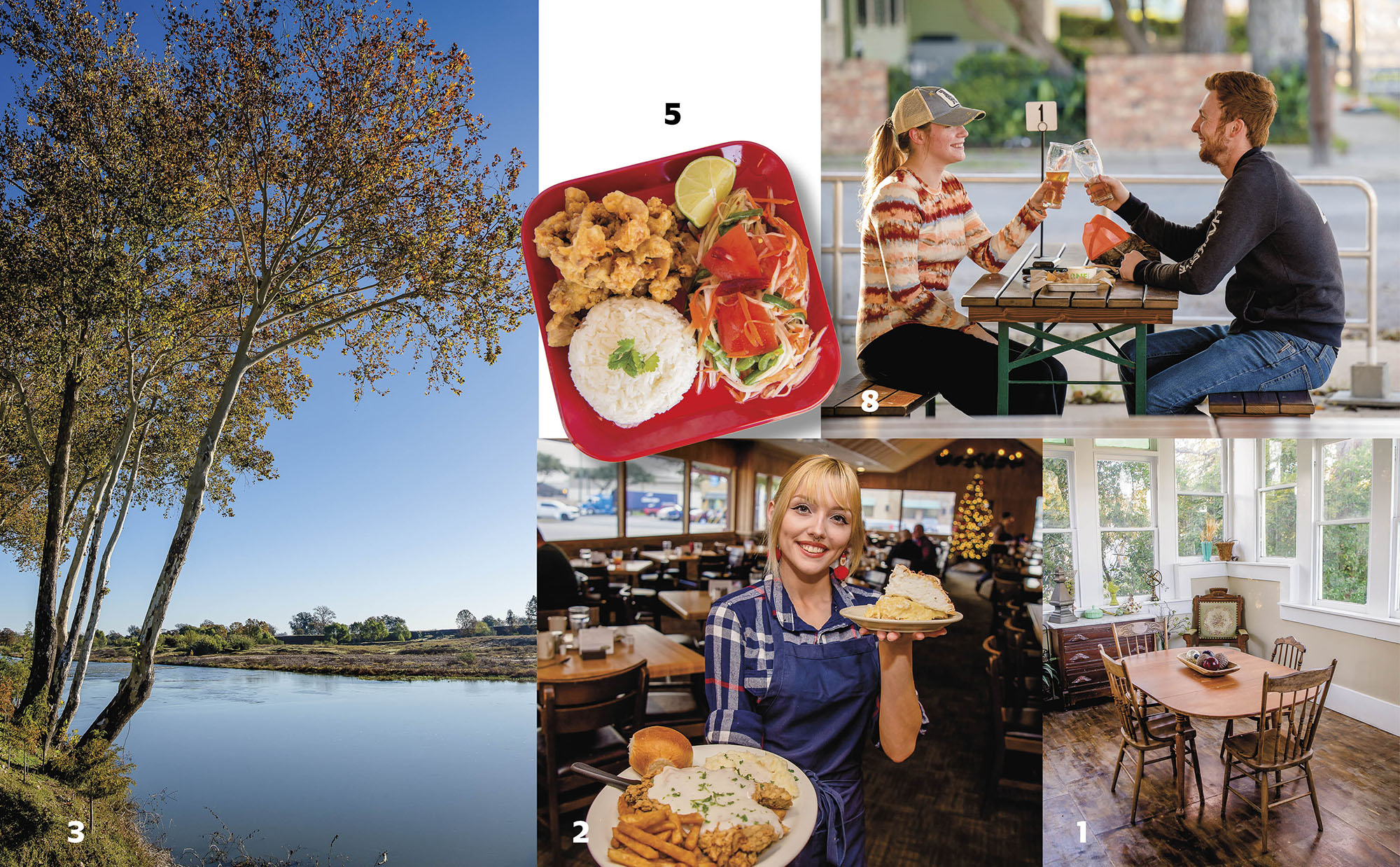 Stay

Eat

See

Learn

Shop

Drink

1 / The Carriage Step Bed & Breakfast
Guests can book one of two rooms ($135/night) or the entire facility ($199/night) at this historic 1890s home on a quiet street located three blocks from the square. The lodging, which is also an event rental, features antique furniture, a tearoom, a kitchen, and a sunroom overlooking the spacious backyard.

2 / Schobels
Founded by brothers Bobby and Andy Schobel in 1979, this family restaurant is a favorite for locals and I-10 travelers alike. The pecan waffles, schnitzel, chicken-fried steak, and pies are a delicious tour of Texas comfort foods. For the indecisive, Schobels offers a buffet daily at lunch, on Friday and Saturday at dinner, and on the weekends at breakfast.

3 / The Colorado River
The 6.5-mile Columbus Paddling Trail follows a horseshoe bend around town. Paddlers ply the river year-round, and in summer, Columbus River Co. offers tube rentals and shuttles. Beason's Park marks the site of Columbus' old ferry crossing and the spot where Sam Houston's army camped during the Runaway Scrape.

4 / Historic Audio Tour
An app guides drivers on a tour of 10 historical sites, including several from the so-called Colorado County Feud, a series of gunfights from 1898-1907 sparked by politics. Find the app by searching "Discover Columbus Texas" on app stores, or get a paper map at the chamber of commerce, housed in the 1886 Stafford Opera House on the courthouse square.

5 / All Thai'd Up
This weekday lunch spot is well worth re-arranging your travel schedule to sample. Ying Sherwood began the business as a food truck but recently put down brick-and-mortar roots in a converted gas station a block from the courthouse square. You can wait for your green curry with crispy chicken, tom yum soup, or laab moo at shaded picnic tables, or order ahead online.

6 / Colorado County Courthouse
Built in 1890 and restored in 2014, the impressive Classic Revival courthouse has a second-floor courtroom featuring intricate woodwork and a stunning Tiffany-style domed skylight. The three-story brick building is open for self-guided tours Monday-Friday. Pick up a tour pamphlet across the street at the chamber of commerce.

7 / Kay Klauber Candies
The late Kay Klauber began making her Southern-style candies in 1962, and her children continue to sell treats in downtown Columbus. The shop churns out handmade pecan brittle, peanut brittle, jalapeño peanut brittle, and peanut patties. It also offers a selection of other candies and specialty foods, such as Finnish soft licorice.


8 / Hound Song Brewery
Opened in 2020, this craft brewery has quickly become a hub of Columbus social life. The menu of inventive brews features favorites like Double Backbone, a Czech dark lager, and High Cotton, a hazy IPA. The kitchen serves burgers, sandwiches, and salads. Try the Texas Dip with shaved rib-eye, Havarti cheese, and caramelized onions.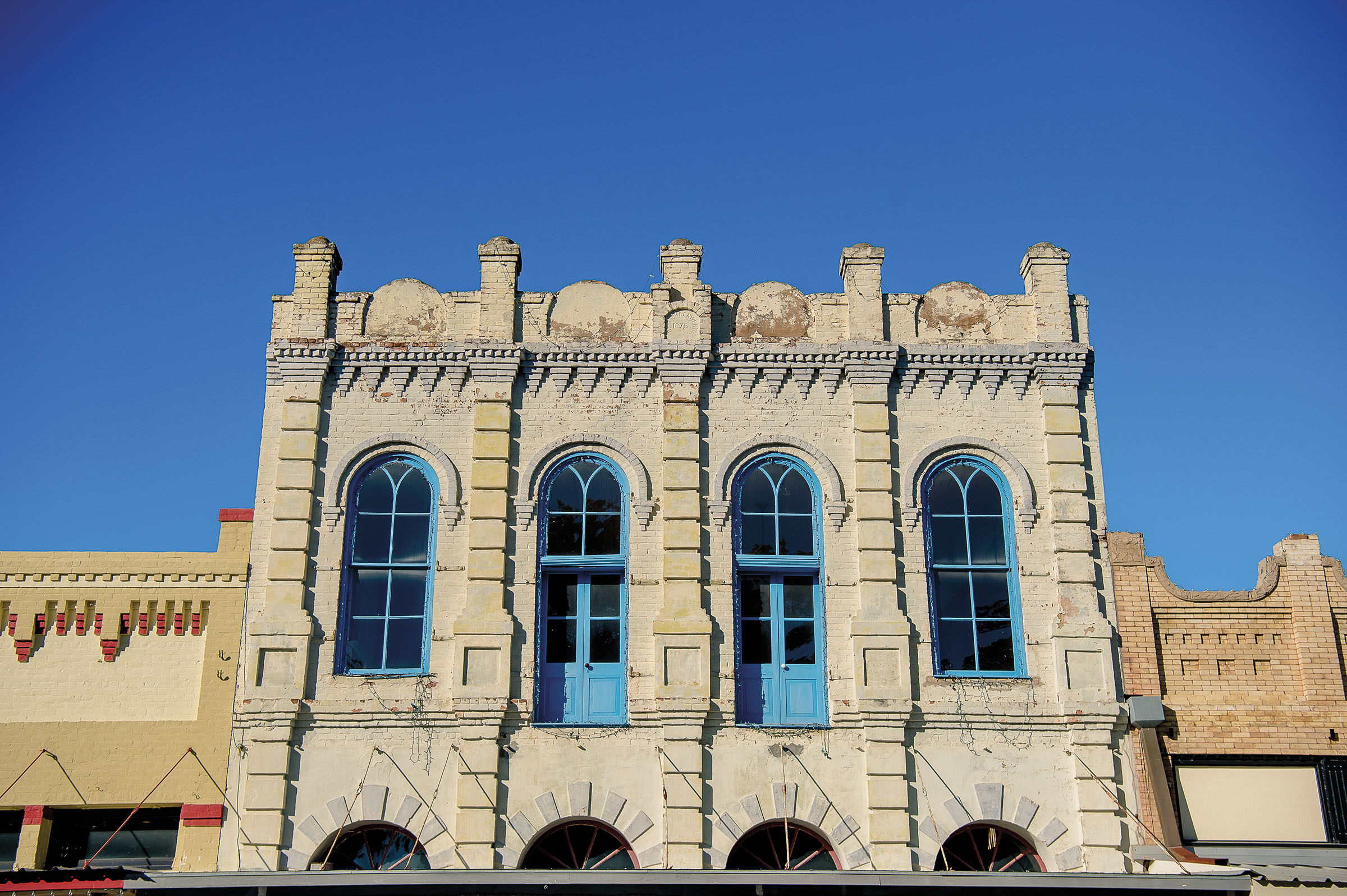 Columbus 200
To celebrate its founding in 1823, Columbus is holding a series of bicentennial events that highlight the town's historical character. In January, a 50-year-old time capsule was unearthed and replaced with a new capsule created by local students. On Feb. 11, the Stafford Opera House will hold a performance of The Great Gatsby featuring another bygone era, the 1920s. The capstone of the Columbus 200 celebration will be the town's annual Magnolia Days, May 19-20. The festival features tours of landmark structures, such as Alley Log Cabin and Dilue Rose Harris House; historical reenactments and demonstrations; and a concert on the courthouse square.
Colorado River RV Campground
Located 6 miles northwest of town, the facility offers more than 200 RV sites with full or partial hookups, cabin rentals, hiking trails through pecan groves, and fishing on the Colorado River. Amenities include a swimming pool, mini-golf course, restrooms with showers, and a laundry room.
1062 Thousand Trails Lane, 979-732-8229;
thousandtrails.com/texas/colorado-river-rv-campground
From the February 2023 issue