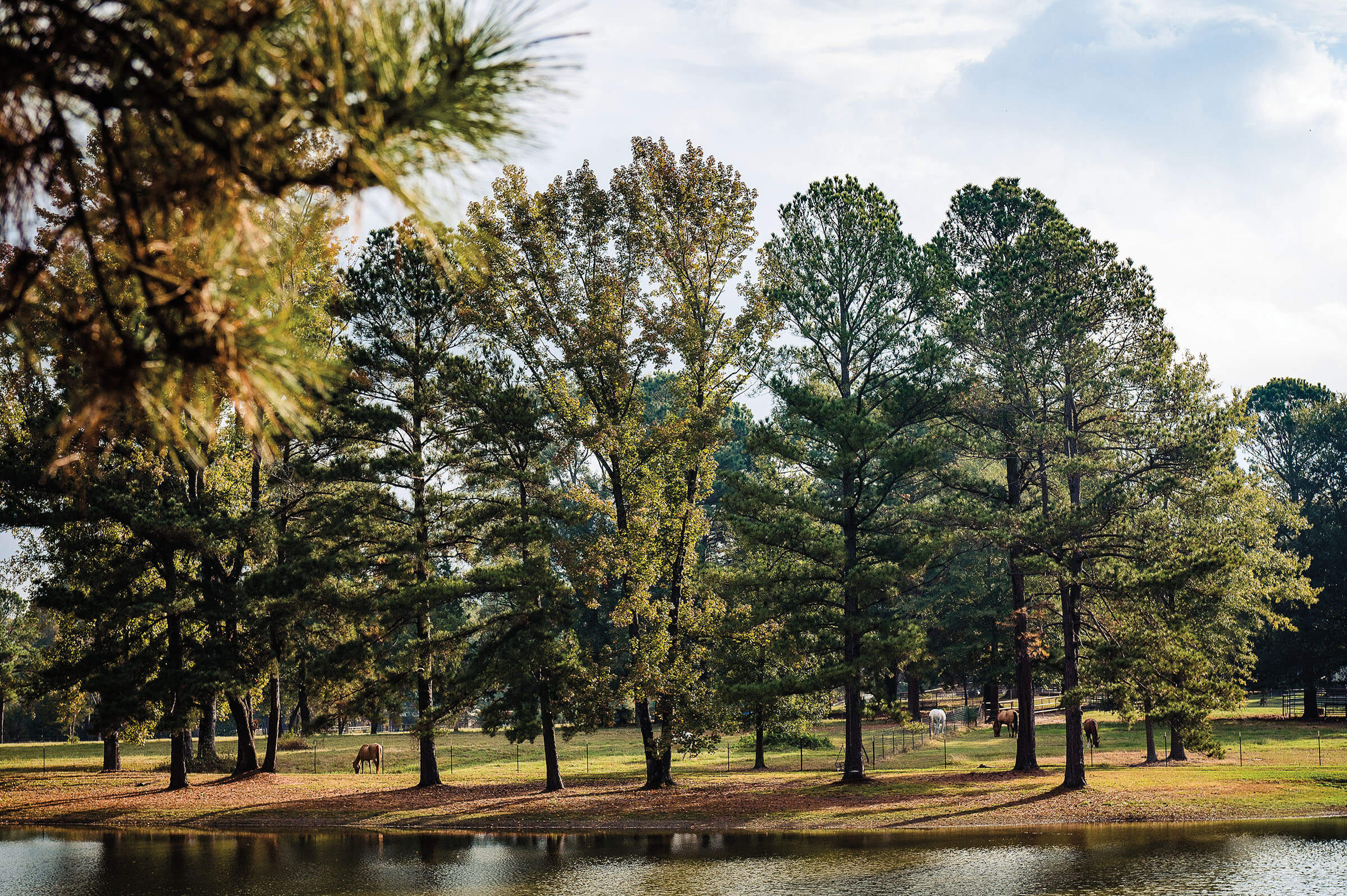 There's only one post office in the nation where you're likely to step across a state border in the course of dropping off mail or buying stamps. The State Line Post Office and Federal Courthouse symbolizes Texarkana's distinctive position straddling the border of northeast Texas and southwest Arkansas. Texarkana—whose name also pays tribute to Louisiana, which is about 30 miles south—was established in 1873 at the junction of two expanding railroads. There's plenty to see on both sides of State Line Avenue, the historic strip that traces the border through downtown. The 1933 post office is a popular photo op; The Historic 1894 building—formerly a grocery store—features 12,000 square feet of art gallery space; and this fall brings the restoration of the 1925 Grim Hotel, now an eight-story apartment building. Surrounded by Piney Woods scenery and featuring local attractions dedicated to famous sons including musician Scott Joplin and businessman H. Ross Perot, Texarkana feels at once far-flung and at the center of everything.
Dallas
3 hours
Houston
5.5 hours
Austin
6 hours
San Antonio
7 hours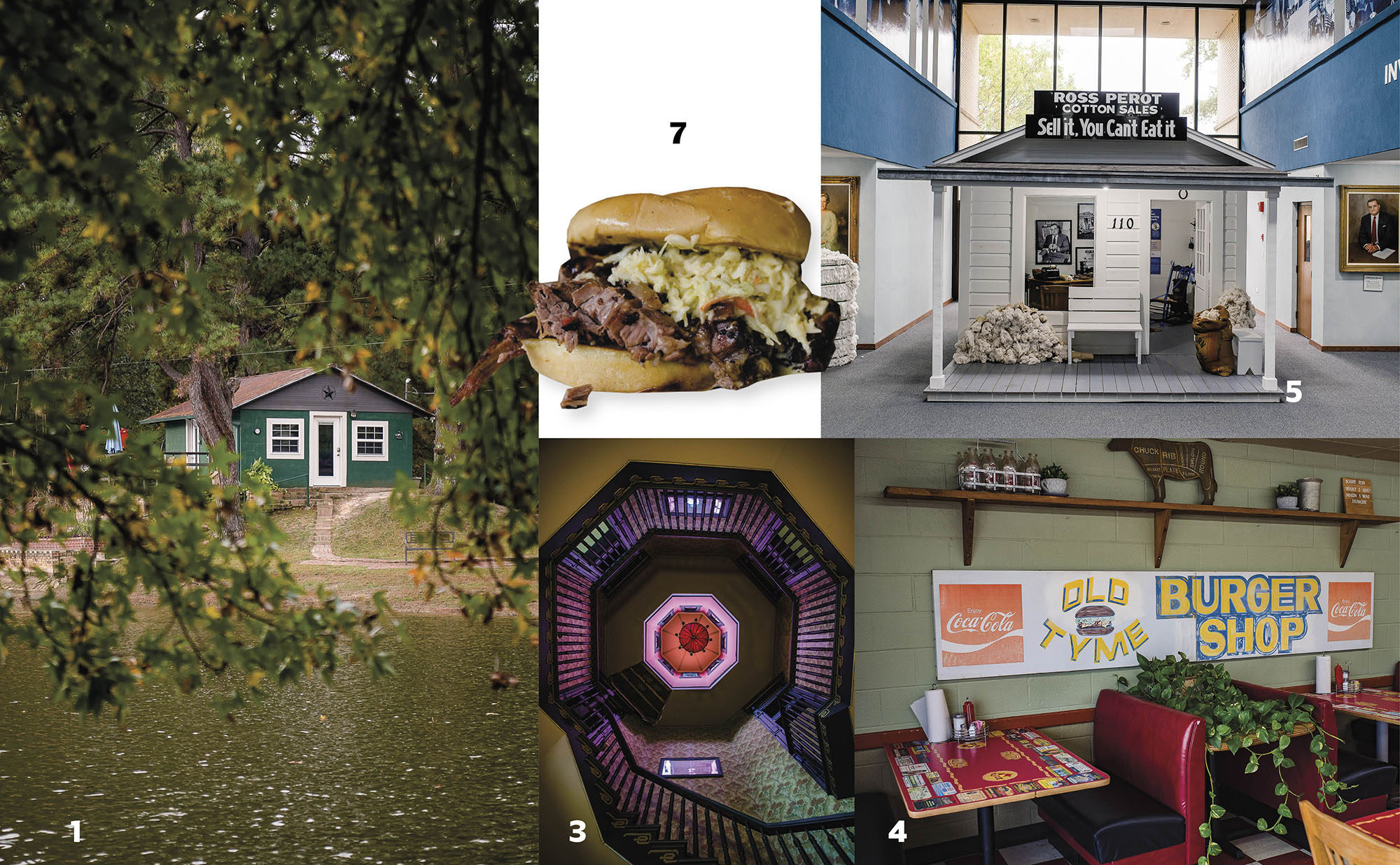 Stay

Eat

See

Learn

Shop

Drink

1 / Nettles Nest Country Inn
This cozy cabin ($120/night) is nestled among 16 acres of forest. Amenities include a kitchenette, an outdoor pavilion with a grill, loaner mountain bikes, and kayaks and a paddleboat for use on the property's 5-acre lake. Two miles south, Wright Patman Lake offers hiking trails, boat ramps, and a public beach.

2 / Spring Lake Park
In October, this city park hosts an annual free screening of The Town that Dreaded Sundown (check the city website for a schedule update, ci.texarkana.tx.us). The 1976 horror film dramatizes a series of unsolved murders from 1946, today remembered as the "Texarkana Moonlight Murders." Daytime activities include a splash pad and disc golf course.

3 / Ace of Clubs House
Legend holds that James Draughon, an early Texarkana mayor, was inspired by a winning poker hand to build this Italianate brick mansion in 1885 in the shape of a club. Featuring a spiral staircase and octagonal rooms, the house is now a museum filled with period furniture and former owners' personal effects.

4 / Old Tyme Burger Shop
Old Tyme is a fitting name for this traditional eatery. But the menu offers a lot more than tasty burgers and fries. Favorites include homestyle plate lunches and dinners, chicken-fried steak, hamburger steak, chef's salad, and chili with cornbread. Breakfast classics include deluxe omelettes and biscuits and gravy.

5 / Perot Leadership Museum
"Sell it. You can't eat it," reads the sign on a replica 1930s cotton brokerage within the Texarkana College Library. The wood-sided building is part of an exhibit about the late Texarkana native H. Ross Perot. The son of a cotton broker, Perot was a pioneering computer technology entrepreneur who made two failed but influential presidential bids in the 1990s.

6 / Four States Auto Museum
Browse memorabilia like vintage gas pumps with glass windows that show the gasoline inside. A rotating collection of rolling stock traces automobile evolution with examples such as a Ford Model T and a Smoky and the Bandit-style 1979 Trans Am. On Oct. 29, the fun spills into the surrounding streets as owners of vintage cars and hot rods arrive to compete in the Fall Car Show.

7 / Naaman's BBQ​
You might think this local joint took a risk in 2019 by moving from Texas to Arkansas. But this is Texarkana, and Naaman's new digs are literally just across the street. There's now more space for customers to enjoy the award-winning beef brisket and pork ribs, along with popular sides like twice-baked potatoes, mac and cheese, and cheesy corn.


8 / The Dapper at Park Place
Park Place has been a go-to spot for dining in Texarkana since opening in 1979. But after an ownership change, a pandemic shutdown, and a significant remodel, visitors drop in to the new-look Dapper for steaks, pasta, and chicken dishes as well as drinks at the bar. Some nights offer a DJ or live band. The owners say a cigar lounge is in the works.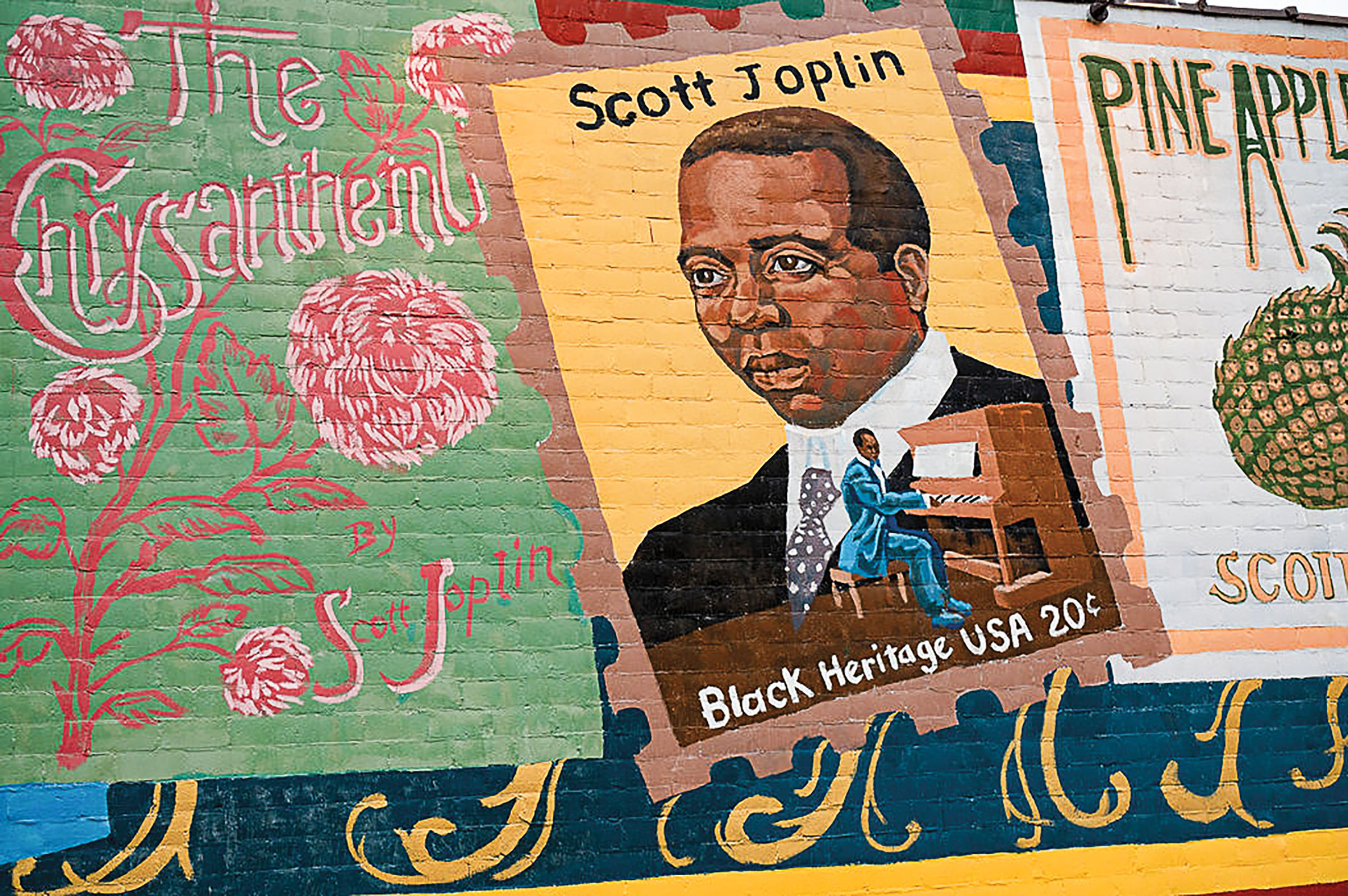 Ragtime Review

Piano player and composer Scott Joplin (1868-1917) is often associated with St. Louis and New York, but the "King of Ragtime" got his start in Texarkana. Self-guided driving tour maps—available at the Texarkana Chamber of Commerce (819 N. State Line Ave.)—follow a route back and forth across State Line Avenue to sites such as the former music store where Joplin played his popular "Maple Leaf Rag" from a display window in 1907 and the Orr School building he attended in the 1880s. The Texarkana Museum of Regional History features a Joplin exhibit that includes a 19th-century Mathushek piano on which he is believed to have learned to play. Joplin experienced a posthumous revival when his piece "The Entertainer" was featured in the 1973 movie The Sting. Three years later, he won a Pulitzer Prize for his contributions to American music. texarkanamuseum.org
Shady Pines RV Park, 10 miles west of downtown, offers 48 RV spaces with hook-ups, bathroom and laundry facilities, an activity building with a kitchen and meeting room, and a private fishing lake. 10010 W. 7th St.; 903-832-1268; shadypinesrv.com/rv-park. At Wright Patman Lake, the Corps of Engineers maintains six campgrounds among the lakeside pine forest.
recreation.gov/camping/gateways/509
From the September 2022 issue