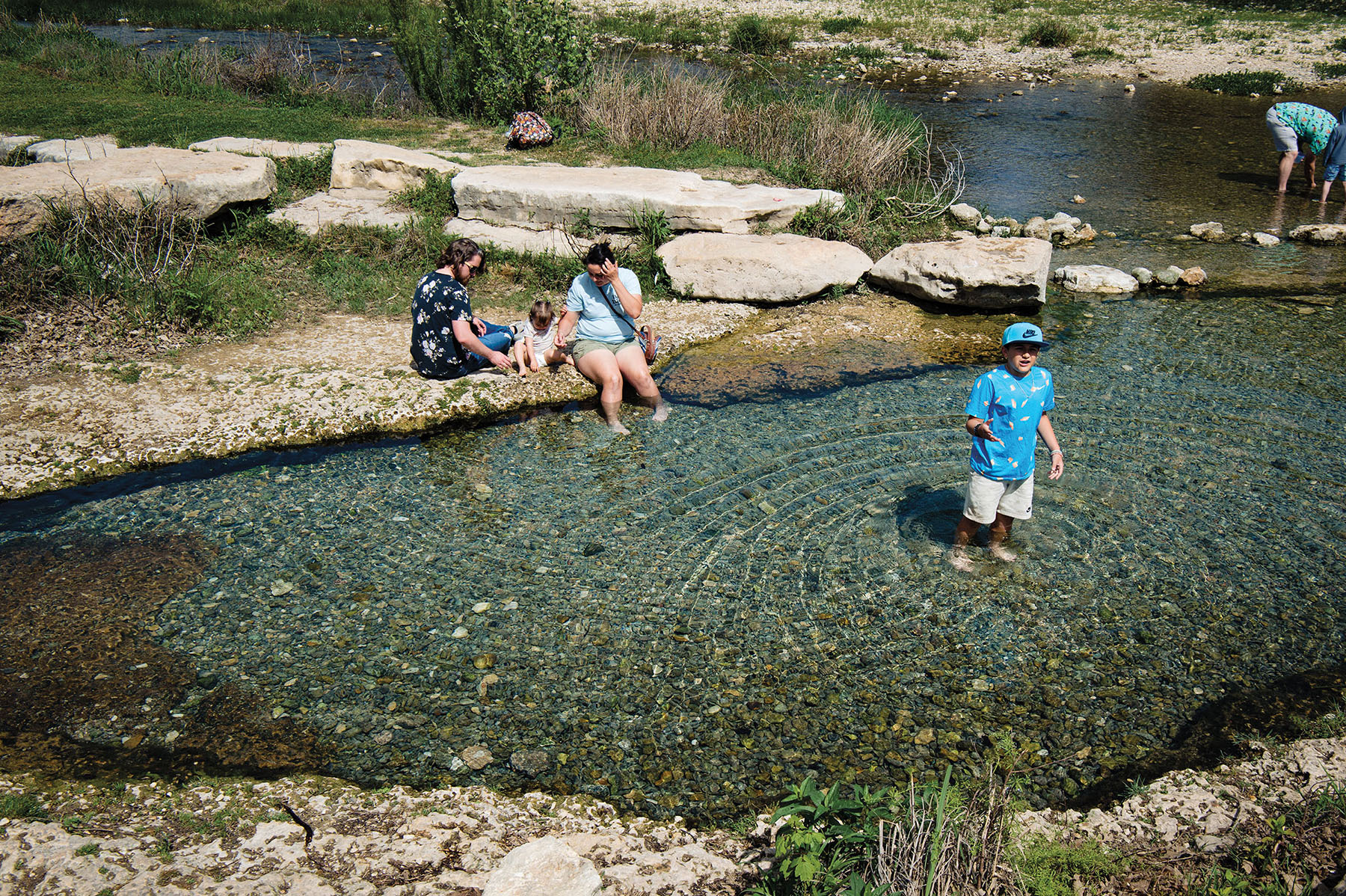 Archeologists believe the first Paleolithic settlement in Texas was built along the shores of Buttermilk Creek in Salado. The small town off Interstate 35 between Waco and Austin has come a long way over the last 15,000 years. From 1867 to 1884, cowboys herded livestock along the Chisholm Trail, which ran right through town. Legend has it that tired travelers such as Robert E. Lee, Jesse James, Sam Bass, and Sam Houston once holed up at the Stagecoach Inn, which has been refashioned into a midcentury modern hideaway called Shady Villa Hotel and Stagecoach Restaurant. And the short-lived Salado College, founded in 1860, was attended by the first female governor of Texas, Miriam "Ma" Ferguson. These days the town is a haven for artists, jewelry designers, and chefs who love the laid-back, creative vibe. The town may be less than 3 square miles, but it is packed with boutiques, art galleries, and restaurants. With the clear, cool waters of Salado Creek running just steps from breweries and lunch spots, it's an ideal spot for a weekend away in Central Texas.
Austin
1 hour
Dallas
2 hours
San Antonio
2 hours
Houston
3 hours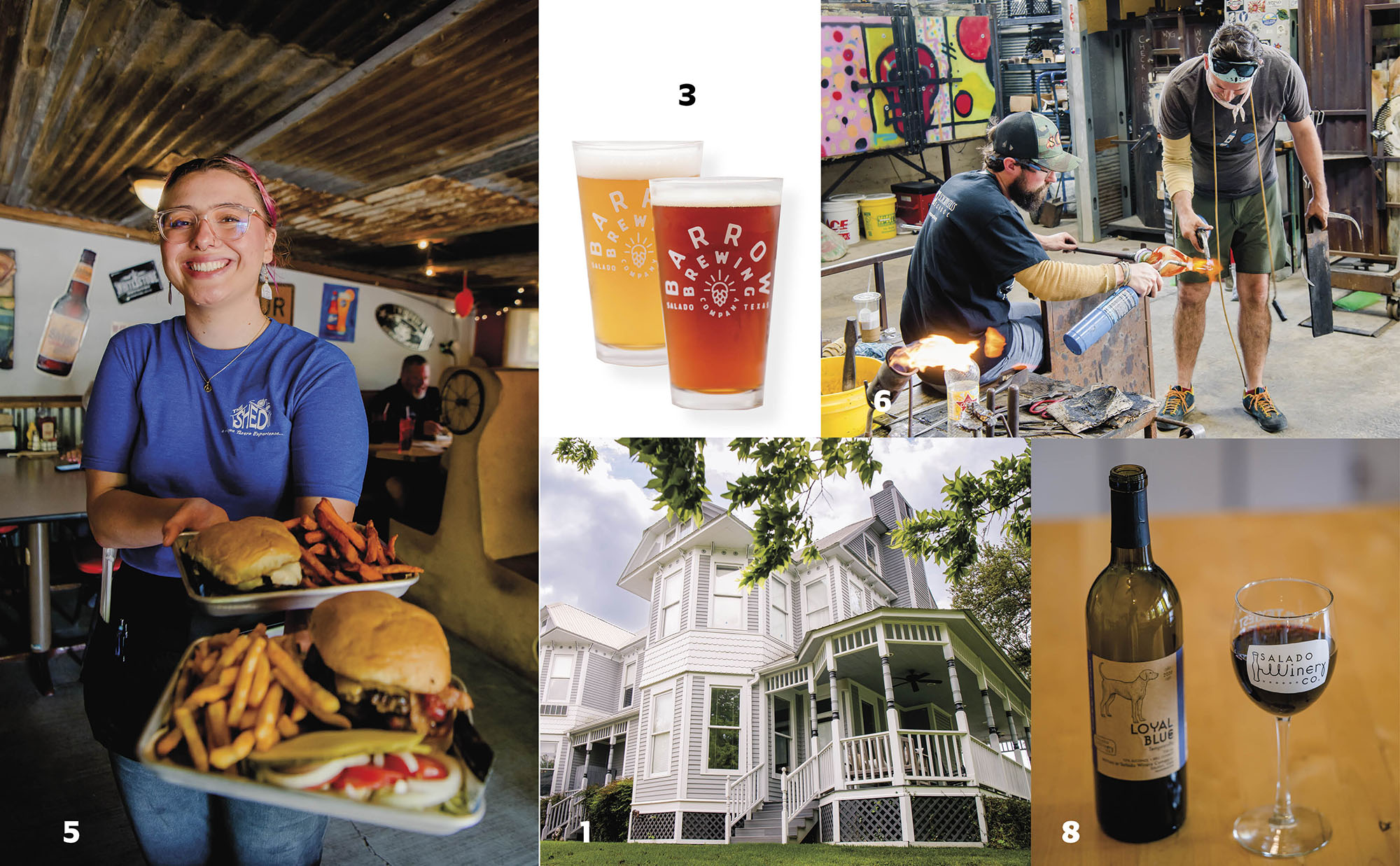 Stay

Eat

See

Learn

Shop

Drink

1 / Inn on the Creek
Step outside and lounge on a hammock by the banks of Salado Creek. With 20 rooms (starting at $120/night), this restored inn is within walking distance from the town center. The oldest part of the inn was built in Cameron in 1892 and later moved to Salado. Other adjacent structures have been moved from Belton, Holland, and Georgetown.

2 / The Barton House
Salado features over 40 designated historic sites, including the 1866 stone Barton House, which once belonged to a town doctor. Now it's a restaurant, steakhouse, and speakeasy serving coq au vin, rib-eye lasagna, and sesame-crusted seared tuna. The nighttime ambiance is perfect for a date night. Reserve a table ahead of time.


3 / Barrow Brewing Company
Bell County's first microbrewery is located inside the old Silver Spur Theatre, and since 2016 it's been serving up locally made stouts, IPAs, lagers, and more right by the banks of the creek. Order a summer Hat Tip Hefeweizen and grab pizza to go from the food trucks located outside.

4 / Salado Sculpture Garden
You'll find this public art space, located on the north side of Salado, dotted with whimsical sculptures both adults and kids can appreciate. The short pathway leads past an impressive array of rotating artwork, from a huge crow made out of old car tires to abstract pieces created by local and regional artists.

5 / The Shed
This lunch and dinner spot is part of Inn on the Creek but resides down the road from the main building. Drink a beer and grab a burger, baked potato pizza, or a plate of pulled pork nachos. Eat on the shady patio or take it to go and have a picnic by the creek. The tavern's décor includes the only stoplight in town. Watch out—yellow means it's last call.

6 / Salado Glassworks
Watch artist Gail Allard and others in action. Allard, who's honed his craft for more than 20 years, established this working blown-glass studio in 2011. Stroll the colorful shop or register online to make your own glass mugs, wine glasses, or ornaments at one of Allard's workshops, some of which are open to anyone over the age of 3.


7 / Greenfield Coffee Cocktails Barrels Brew
Located in an old clapboard house tucked away next to boutiques and art galleries, this eclectic spot serves coffee and pastries, mimosas, smoothies, wine, and charcuterie boards. It's a good spot to take a break from exploring the town before you head back out to shop.

8 / Salado Winery Company
Couple Sheldon Vickers and June Ritterbusch met in the Army, settled in Salado in 2003, and planted their vineyard two years later. They make and sell their own wines like the Diamond Back, a cabernet merlot blend. They also stock wine from 35 vintners around Texas. Stop in or make reservations for daily wine tasting.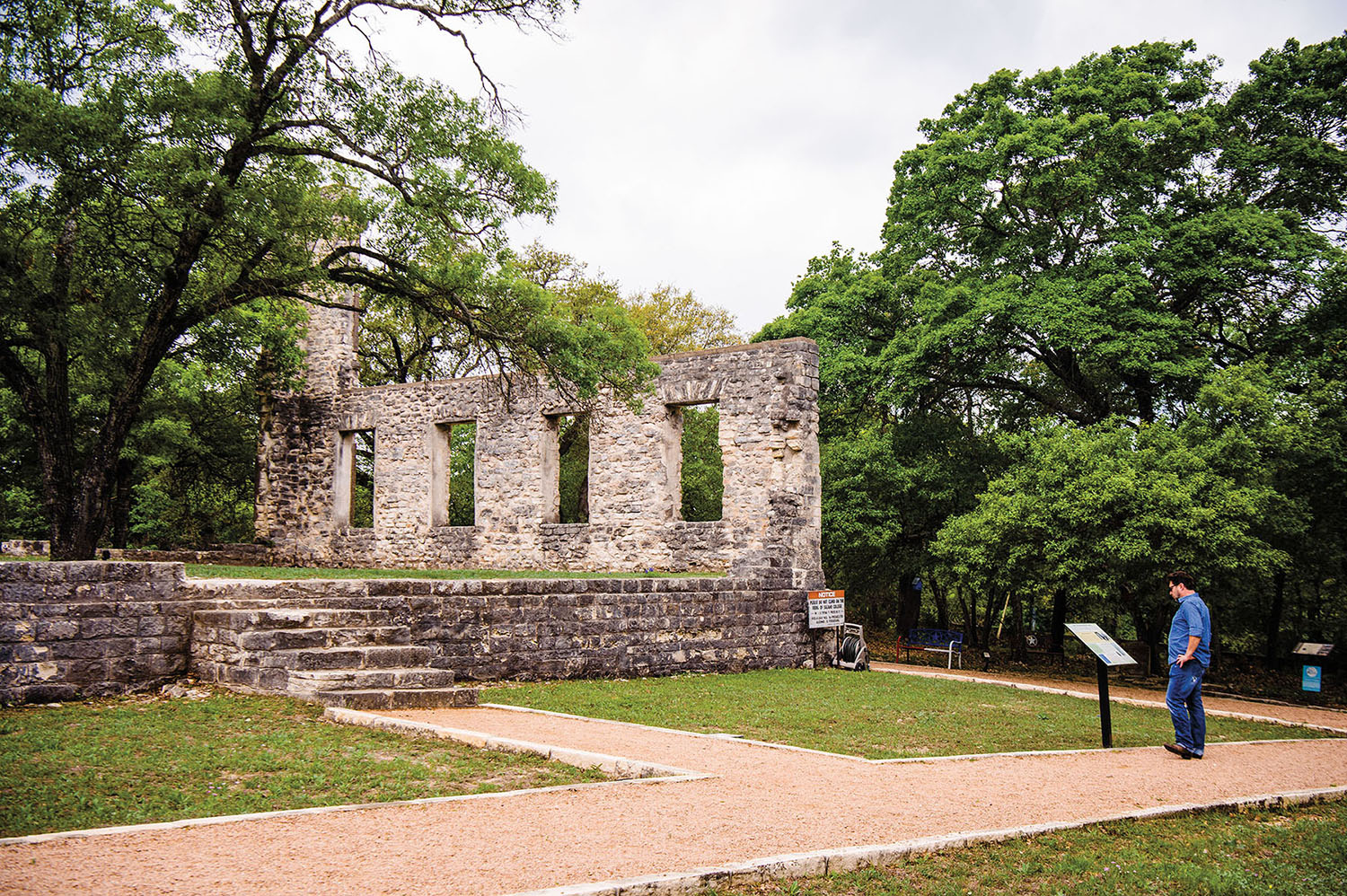 Historic Salado
Over 40 historical markers in Salado tell the story of the city's past. In the mid-19th century, the town was growing as an agricultural and industrial center. Today, you can wander the abandoned stone ruins of Salado College and check out the museum, which holds historical records and photos. Admire the hand-cut limestone facade of the old Salado Saloon and beautifully preserved Greek Revival homes. The Boles-Aiken log cabin is an 1850s structure—discovered inside another home when that home was torn down—that has been carefully reconstructed. The Vickrey-Barry House, a rare example of Second Empire construction in the area, is now an antiques shop.
Salado RV Park
Located right off I-35 and less than 10 minutes from town, the RV park includes 15 sites with full hookups in a shady country setting. The park is gated and has cell service. It also offers long-term rates if you plan to stay a while. 10511 S. Interstate 35, 254-390-9500; saladorvpark.com
From the June 2023 issue