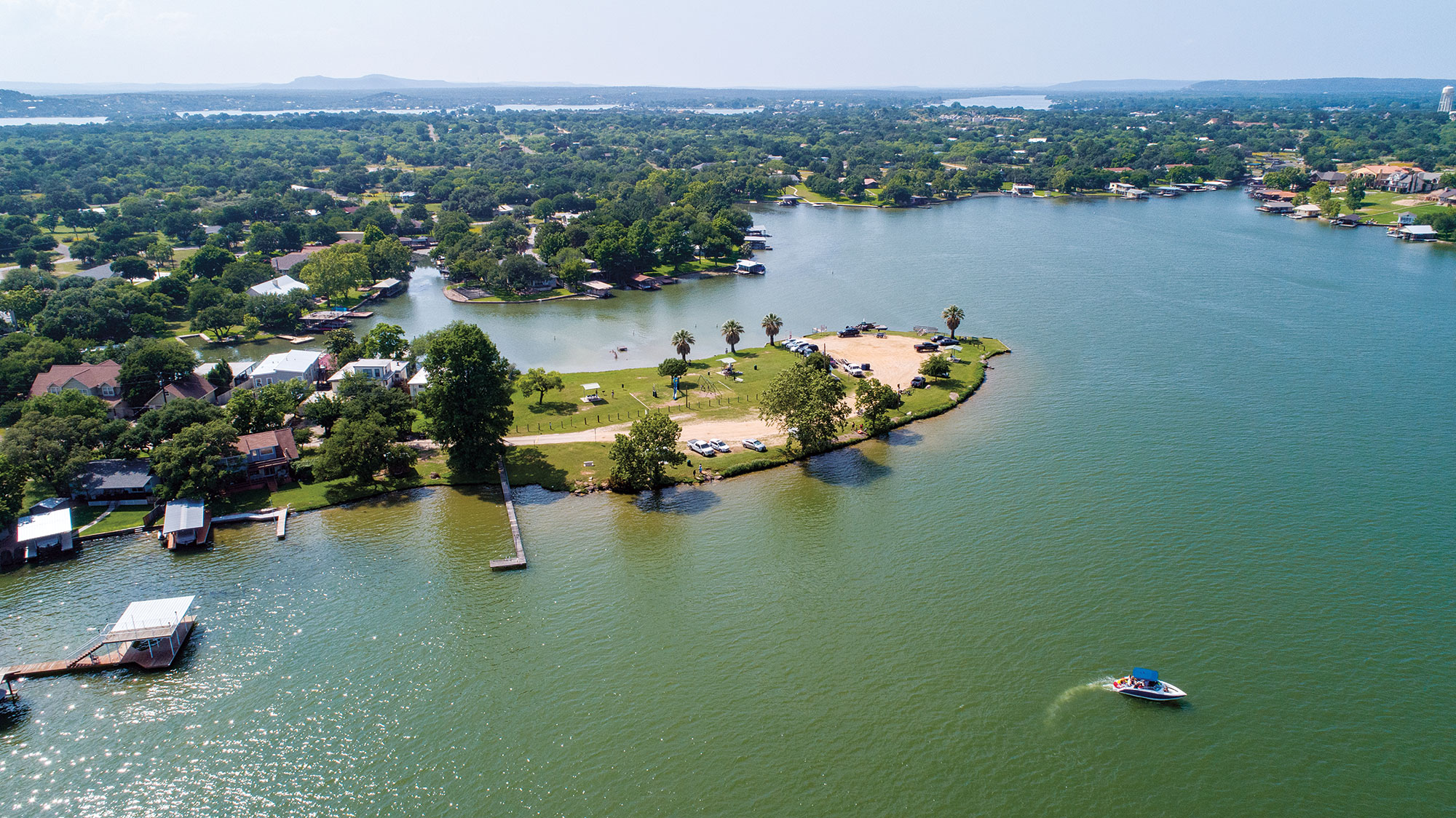 When it comes to iconic Texas summer destinations, the early bird gets the worm, or in this case, the prime Garner State Park campsite. With the population of Texas continuing to grow by 1,000 people a day, some of the state's most sought-after vacation spots are booked five months to a year in advance. But, luckily, there are plenty of equally enjoyable summer diversions for the more spontaneous-minded travelers.
A few weeks ago I planned to spend time with a close friend who's moving to Colorado next month. We wanted to stay somewhere quiet and peaceful and by the water, and our last-minute search led us to a rustic log cabin in Burnet along the shores of Lake LBJ. While walking around the 175-acre grounds of Log Country Cove, we paused to take in the grandeur of our weekend home—the wildflower-covered hills towering over the serene lake. We mused about how little of Texas' beauty is known to those who've never set foot in the state and think of it mostly as a dusty flatland from a John Wayne movie. But that sense of discovery, being in on a secret the uninitiated are left out of, is part of what makes visiting one of our state's many hidden gems so rewarding.
Behind on summer vacation planning?
Check out our Procrastinator's Guide to Summer »
For travelers looking for a less crowded and less hurried summer trip, we've compiled a list of five of our favorite lesser-known lake towns.
These small-town lake retreats allow you to slow down and enjoy the quieter pleasures of travel—reading a book in a hammock strung between two live oaks, enjoying a picnic by the water, or giving one last glimpse of Texas' charm to a friend who's about to move away.
From the July 2019 issue