Home to Roost
State park bird blinds offer a closer look at Texas' avian diversity
By Melissa Gaskill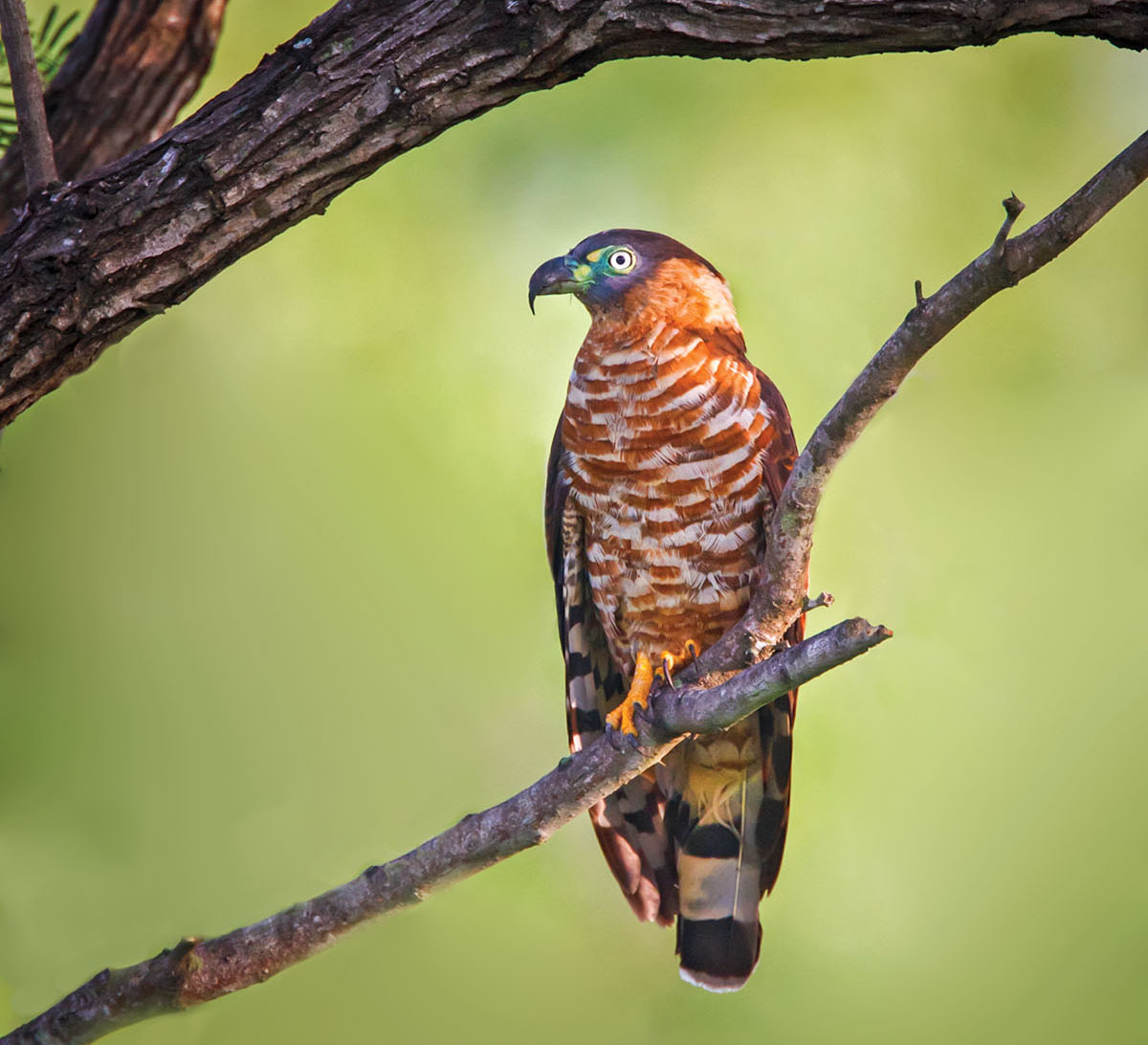 Whether you're a novice birder in search of a spot to view technicolor hummingbirds in Central Texas or a lifelong devotee seeking out a rare bat falcon in the Rio Grande Valley, state parks have you covered with comfortable viewing areas. Dozens of state parks have bird blinds—camouflaged shelters built for viewing wildlife—some a simple bench and others fully enclosed structures with comfy chairs and strategically placed windows or openings. Most have feeders and a water source, which is often sufficient to attract migrating and resident beauties.
In addition to providing comfort during a birding trip, blinds also make nature more accessible, says Ben Horstmann, a Texas Parks and Wildlife Department regional interpretive specialist. "Someone may not be able to get to the top of a mountain, but in a blind, the wildlife comes to them," Horstmann says. "People with mobility impairment who don't have the ability to go out on the trails can sit at the blind and watch things come to them."
Many blinds have interpretive elements such as pictures of the most common or notable birds seen at that location, birding guidebooks, and even binoculars. Some have a book or whiteboard where viewers can record their sightings, which helps the next person know what to look for. "There's nothing more peaceful than sitting in a bird blind, hanging out, and watching nature roll," Horstmann says.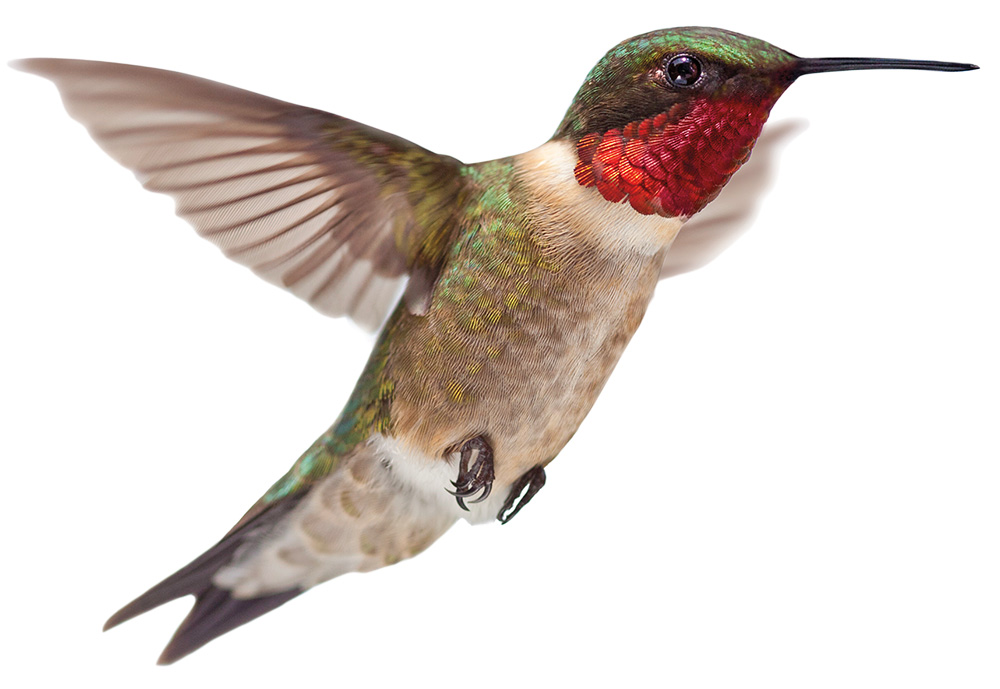 Feed the Birds

Volunteers are crucial to the maintenance of state park bird blinds. Austinites Steve and Sue Whitmer have volunteered to maintain bird blinds at several state parks since 2012. For more information on volunteering at state parks, visit tpwd.texas.gov/volunteer.
How did you start volunteering with state parks?
We were camping at Palo Duro Canyon just before we retired, and the volunteer coordinator encouraged us to come back. At Bentsen-Rio Grande Valley and Davis Mountains state parks, the staff got us started doing bird blinds. We fill the feeders, sweep out the blind, and clean windows. A lot of times, we just sit there and answer questions.
What's the hardest part of the job?
Sometimes when we go to a blind in the morning to fill feeders, there are javelinas, and they aren't happy with us being there. We have to chase them off.
How can people help?
Donate money for feed. We also buy peanut butter, cornmeal, and other ingredients to make suet. Otherwise, we just want people to come and enjoy the blinds.
664
Number of bird species spotted and documented in Texas
40
Pounds of sunflower seeds used per week at South Llano River State Park
2,400
Miles the American golden plover migrates from Canada to South America
Best of the Blinds
Illustrations by Mara Penny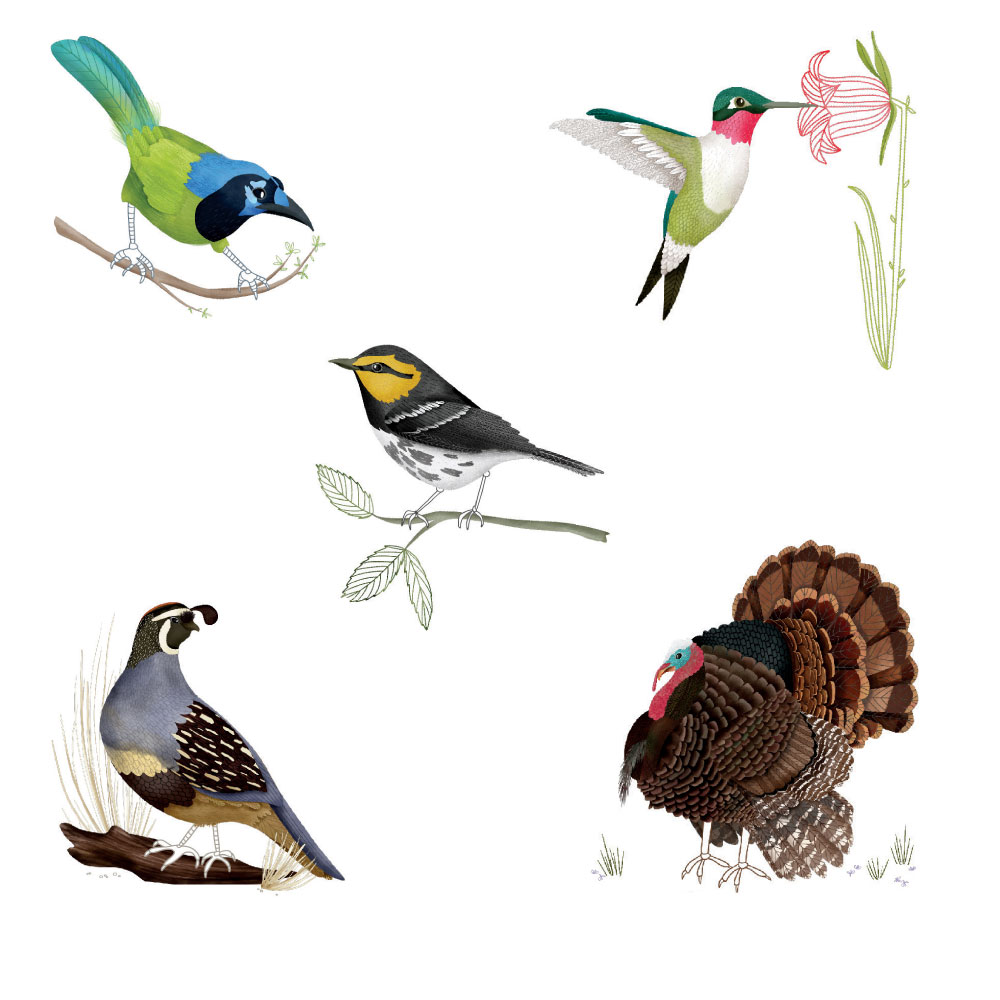 RUBY-THROATED HUMMINGBIRD
Bentsen-Rio Grande Valley

Bentsen-Rio
Grande Valley
RUBY-THROATED
HUMMINGBIRD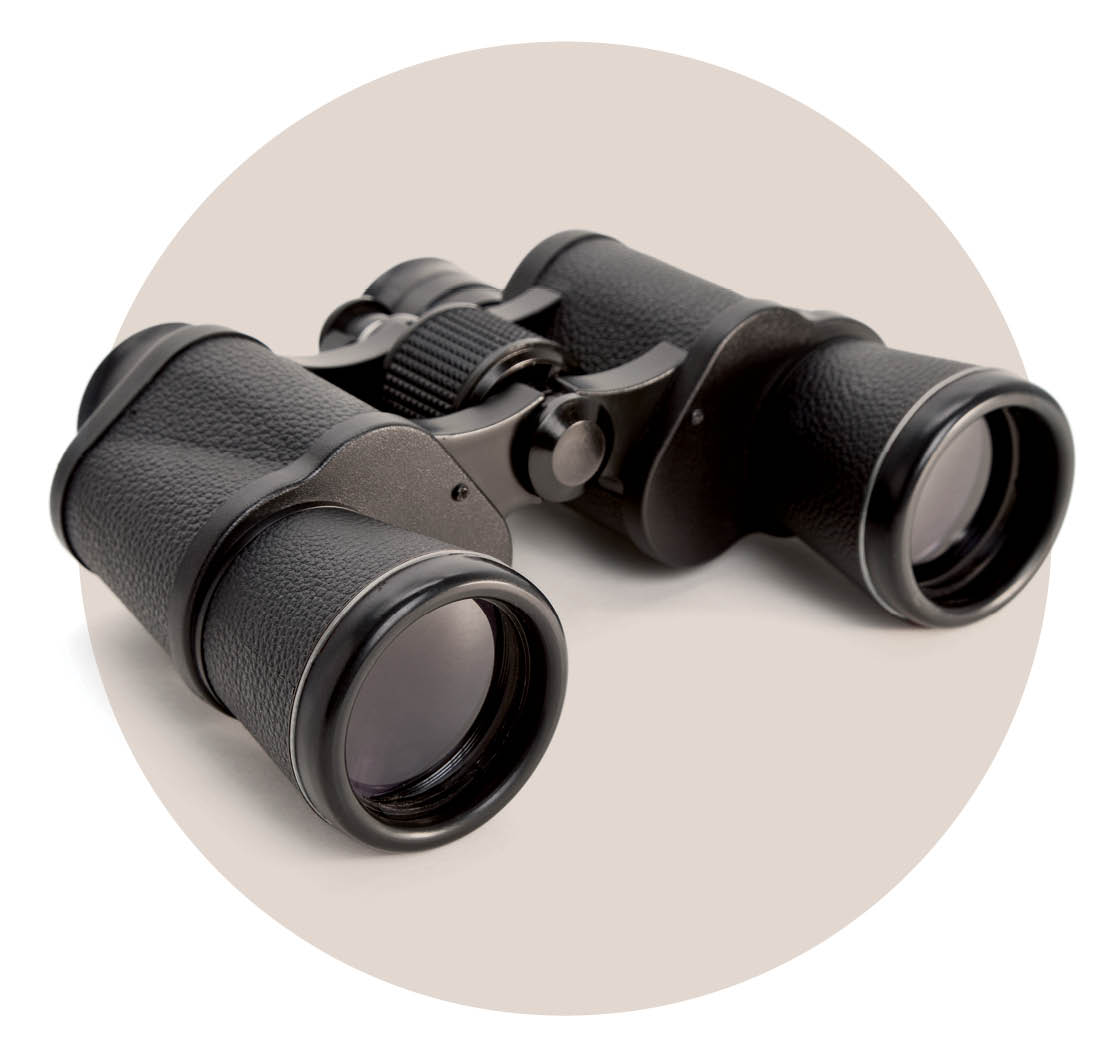 Birding Etiquette

State park bird blinds typically do not allow pets, and visitors should keep quiet. Bird blinds are confined spaces, and noise can scare away birds and other wildlife. It is generally OK to ask other people in the blind questions—most birders want to share the wealth—but it's important to be considerate. Some parks have a host in their blinds on weekends who can help identify birds and provide more information about them.
From the May 2023 issue