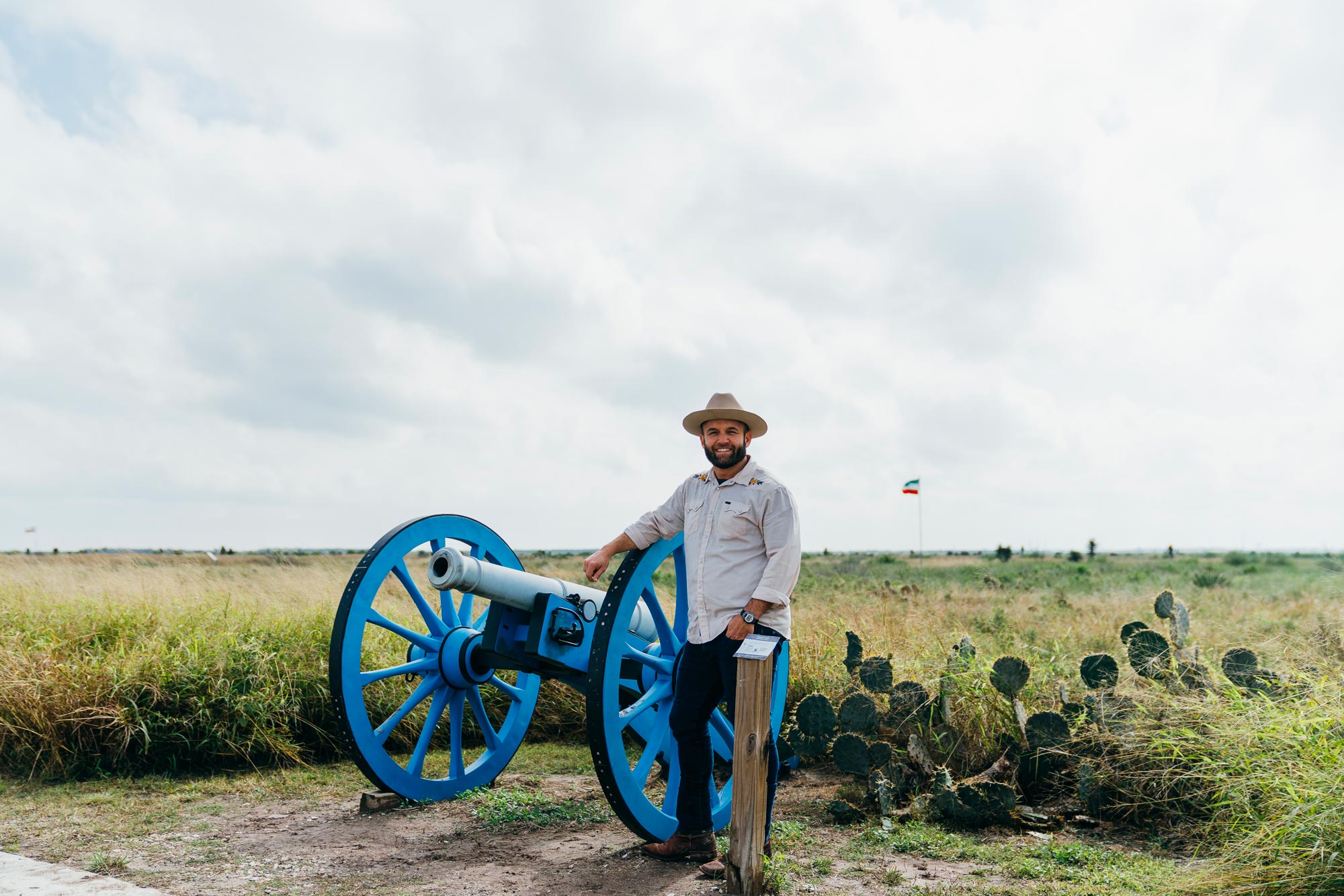 Down at the Southern tip of our state, Tex-Mex is more than just a food group—it's an entire way of life. And here in one of our most vibrant border cities, the cultures of two countries blend together into one incredible day trip. (And yes, I'm considering Texas a country.) This town started with a "bang" and continues to excite everyone who visits.
Palo Alto Battlefield National Historical Park
The Mexican-American War may get glossed over in most history classes, but it gets the full treatment here. The park museum tells the story of a war that resulted in the U.S. acquiring more than 1 million square miles of land from Texas to California. It's incredible to walk the battlefield where the first shots were fired in 1846, and where the U.S. Army—outnumbered by more than 1,000 men—defeated the powerful Mexican forces. Brownsville was founded in 1848 and named for Major Jacob Brown, who fought and died while serving in the war.
7200 Paredes Line Road
956-541-2785
nps.gov/paal
Vera's Backyard Bar-B-Que
This joint still uses the traditional Mexican method of preparing barbacoa by burying a full cow head in the ground atop burning coals. It's the last of its kind in Texas. Smoking the full head comes with some peculiar delicacies, including the cachete (cheek meat), the lengua (tongue), and the ojo (eyeball). There's nothing better than when you put these delicious, tender, and smoky meats on a fresh tortilla and cover them with homemade salsa.
2404 Southmost Blvd., 956-546-4159
facebook.com/verasbackyardbarbque
Sabal Palm Sanctuary
Hidden along the Rio Grande and behind the beautiful 1892 Rabb Plantation House is a surprisingly lush forest of native palm trees. Teeming with wild greenery and home to some of the state's most beautiful bird species, including the green jay and chachalaca, this preserve makes a short hike feel like you've tripped to the Amazon rainforest. You're sure to be lost in no time, which isn't always a bad thing.
8435 Sabal Palm Grove Road, 956-541-8034
sabalpalmsanctuary.org
El Ultimo Taco Taqueria
When you're in South Texas, eating tacos for every meal is the sign of a day trip done right. This establishment is one of Brownsville's most beloved taco huts and stays open till 3 a.m. to service everyone's late-night cravings. The menu is short and sweet with flautas, tostadas, and choice street taco classics including bistec, al pastor, mollejas, and barbacoa. A good starting order should be at least four tacos, but don't be surprised if you eat eight before you leave the table.
938 N. Expressway
956-554-7663
facebook.com/elultimotacotaqueria
Boca Chica Beach
You literally can't trip any further south on the Texas coast. This wild and undeveloped area of beach and coastal wetland reaches all the way to where the Rio Grande River reaches the Gulf of Mexico. I'd recommend bringing a swimsuit, a fishing pole, and a sense of awe, as it's amazing to see these two iconic waterways crash together. 23 miles east on SH 4.
Whether you follow my footsteps or forge your own path, I hope to see you on the road.
Chet Garner is the host of The Daytripper travel show on PBS.
To view the Brownscille episode visit thedaytripper.com. Follow along on Facebook, Instagram, and Twitter.
From the October 2019 issue