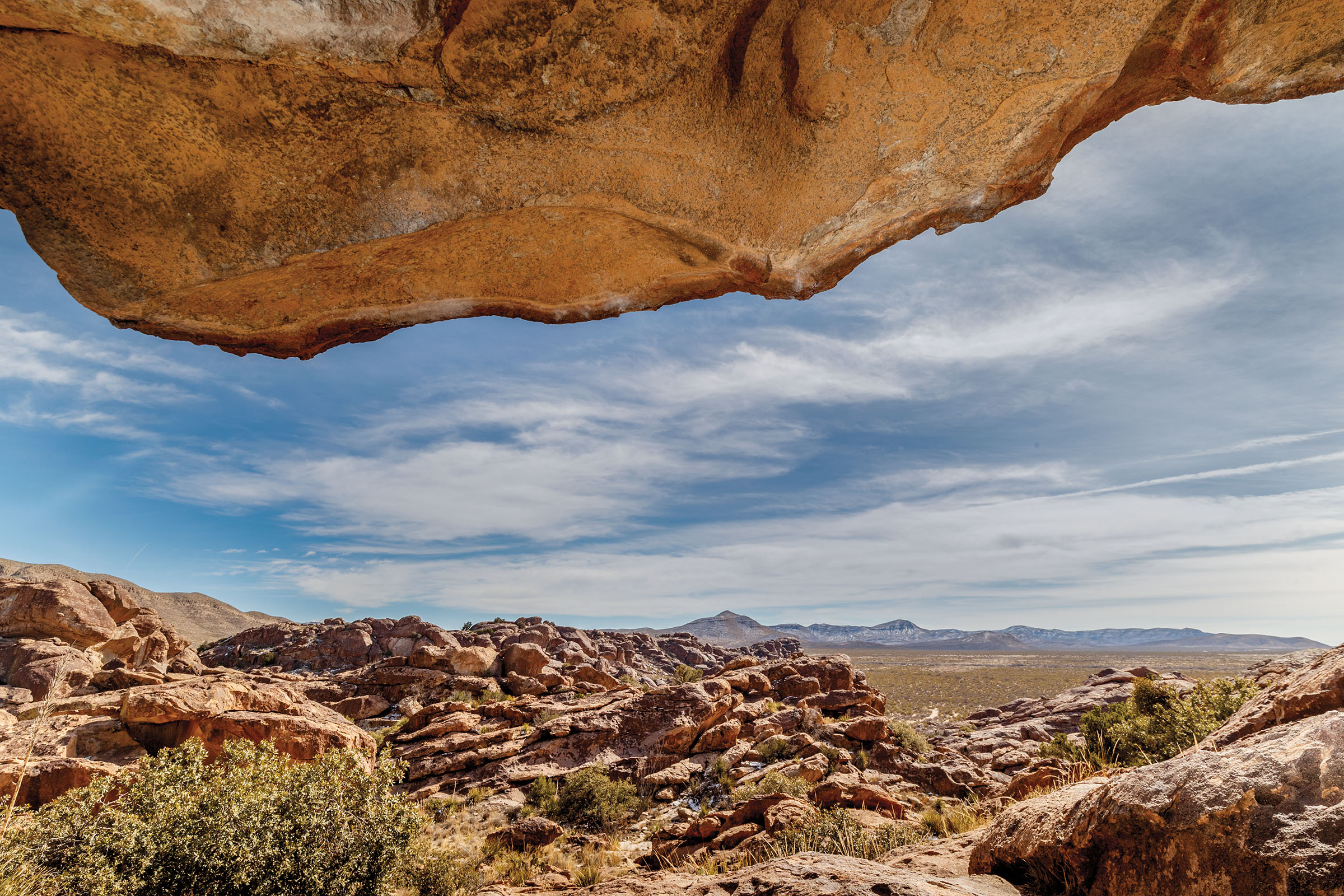 I have never been an adventurous traveler. My ideal trips involve spending time in places with the words "spa," "museum," or "fine dining" in their names. But traveling with my kids, who love exploring the outdoors, and my husband, whose idea of a perfect vacation involves backpacking the remotest parts of Big Bend, has pushed me outside of my comfort zone more than a few times. Good thing, because there's so much of Texas' beauty I would have missed by sticking to familiar settings.
This issue is devoted to adventurous travel and the way it shifts our perspectives on the world and ourselves. We asked Sarah Hepola, our new writer-at-large, to step outside of her Dallas environs and go rock climbing at Hueco Tanks State Park in El Paso. She chronicles the challenges inherent in pushing her physical and mental boundaries along with the hard-won and unforeseen rewards. She says one highlight was the opportunity to commune with the area's early inhabitants:
"On my rock-climbing excursion in Hueco Tanks, my guide, Jacob, and I spent about an hour in one of the caves, contemplating the pictograph of Tlaloc, the rain god," she relates. "It was painted by the Jornada Morgollon tribe, who got to that area in about A.D. 450, and it was just mind-boggling to think of the human hand that painted that image. How different the world was then, how bizarre we would seem to that human with our iPhones and hiking gear and trail mix in plastic bags. I'm so moved by those moments when you can practically look into a wormhole and see another era."
Ultimately, travel connects us: with ourselves, with our traveling companions, with the environment, and with the people who nurtured and shaped the landscapes before us. We hope this issue inspires new adventures of your own. As always, email us at [email protected] to share your Texas travel recommendations and highlights.
From the April 2020 issue