Grazed and Confused
The Hill Country's history of overgrazing sparks conservation-minded ranching
By Asher Elbein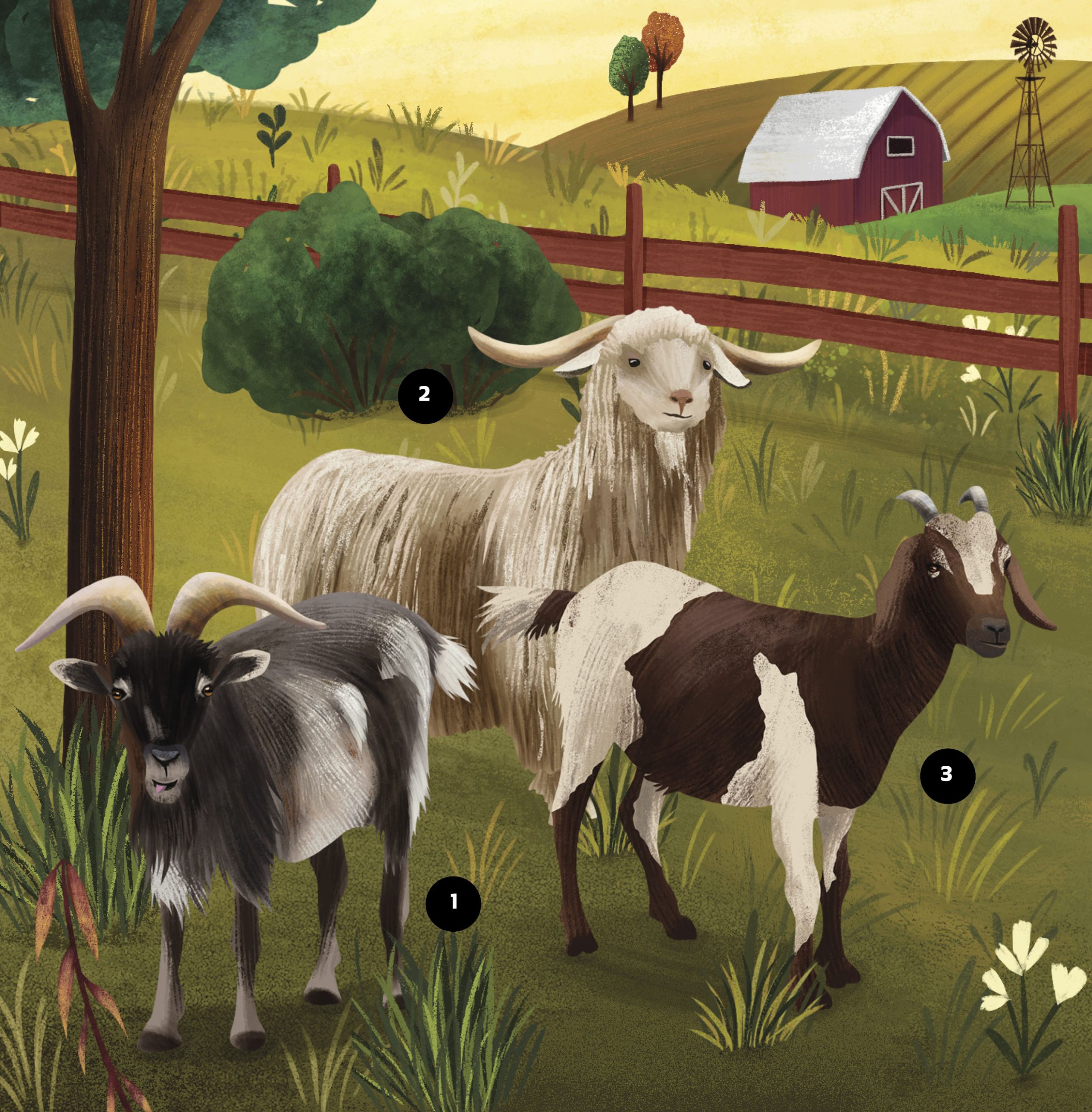 Livestock are a common sight along the winding roads and rolling slopes of the Hill Country, among them the hardy, barrel-shaped forms of goats.
Spanish colonists first introduced goats to Texas in the late 1600s, and Mexican and then American settlers furthered the practice. Goats were kept on small farms for milk and meat until 1858, when Angora goats were introduced to the area and expanded across the Hill Country as the source of a booming wool and mohair trade.
The Texas sheep and goat population numbered as high as 10 million in the 1950s. Then, a terrible drought caused goat numbers to plummet. By then, livestock overgrazing had left its mark, reducing the soils of the Edwards Plateau and leaving behind eroded, picked-over landscapes with sparse vegetation.
Goats target brush, forbs, and leaves, stripping away vegetation from the hillsides. Where goats and other livestock were run intensively—following practices pioneered in wetter Northern Europe—steep erosion, poorer water quality, and bleached hillsides ensued.
The effects of overgrazing still linger, but now, goat ranching in the Hill Country is better managed. Goats have settled into their role as helpful brush-clearers amid the stony hills and beyond.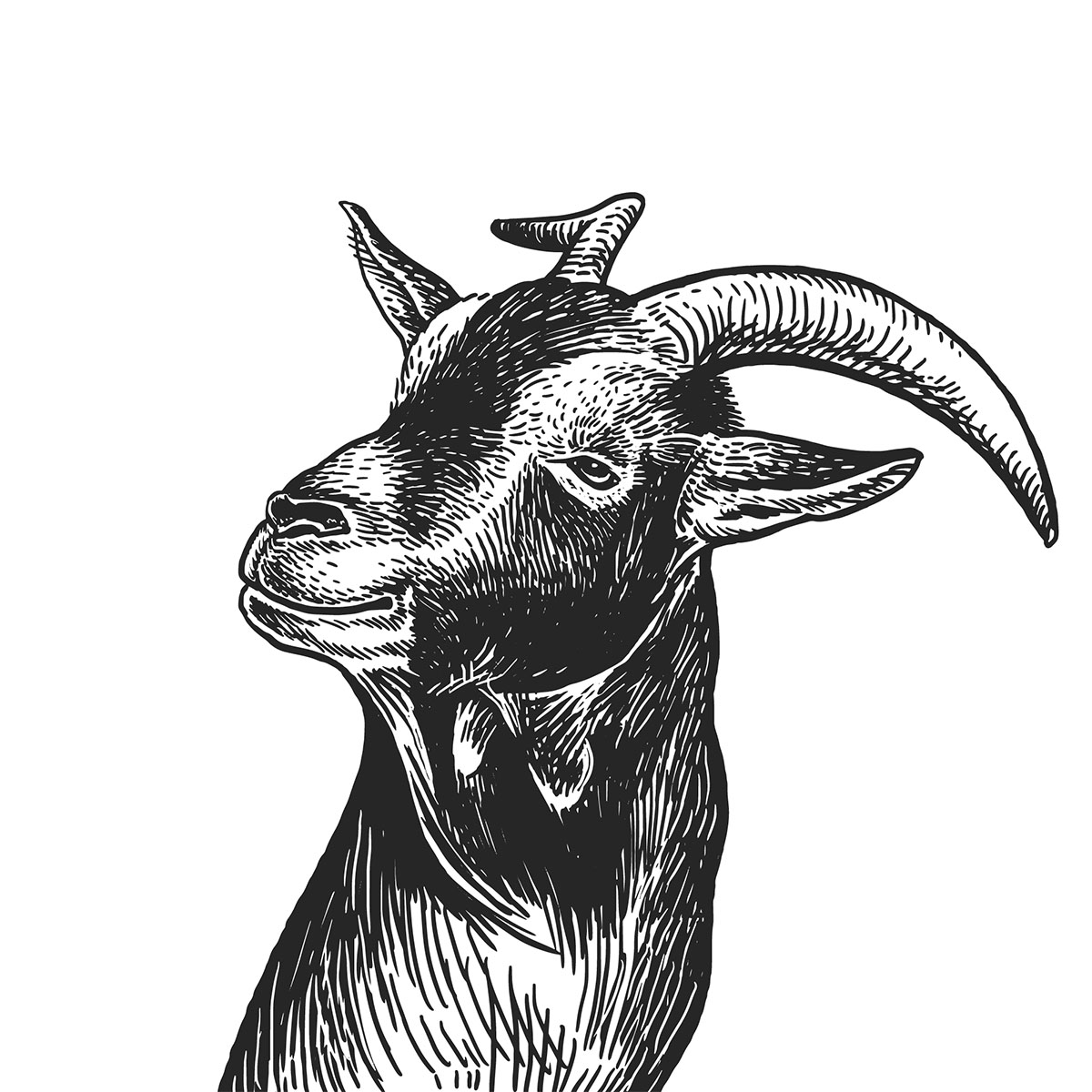 1
Spanish Goats: These goats are tough, hardy, and used both for meat and clearing brush.
2
Angora Goats: These woolly goats were once the backbone of the Texas goat industry for their soft mohair that added luster to fabric.
3
Spanish/Boer Cross: The most common breed in Texas is a cross between Spanish goats and the Boer goat imported in the 1990s.
65,000
Number of Angora goats remaining in the state
5-10
Acreage necessary to sustainably support a goat in the Hill Country
200-250
Weight, in pounds, of a Spanish goat buck
Land Aid

Restoring land after overgrazing is complicated, but the first step is always the same: Let the land rest, according to Reid Redden, sheep and goat specialist with Texas A&M AgriLife Extension Service. Let the grass regrow, let the soil build back up. Good rainfall—not always a guarantee in Texas—will also help.
Then, Redden says, the next steps depend on how you want the land to look. "Everyone's goals are going to be a little bit different, but all of us benefit from a moderate approach where we keep diversity on the landscape," Redden says.
Hillingdon Ranch is an example of this approach. Located in Kendall County between Comfort and Fredericksburg, the ranch recognized the overgrazing problem early on. It has been sustainably running Angora goats since late 1887, largely by closely matching animals to the ecological conditions of the landscape.
Other methods include rotating livestock like goats from pasture to pasture and implementing controlled burns to manage brush. These actions support food and fiber production as well as wildlife, water quality, and carbon sequestration in the roots of brush and prairie grass.
Get Your Goat

Pure Luck Farm and Dairy in Dripping Springs specializes in goat milk cheeses, including feta and chèvre. Pick up its cheeses at Austin farmers markets and shops that specialize in locally produced foods. ­purelucktexas.com
Jester King Brewery, a 165-acre ranch and event space 18 miles from downtown Austin, is most famous for its farmhouse ales. But the brewery also has a pen full of Nigerian dwarf goats that are a big hit with visitors. You can book a $15 goat walk or $10 "goat experience," which lets you interact with very small goats while learning about holistic goat grazing. Check the brewery's website for bookings. jesterkingbrewery.com
Located in Camp Wood by the Nueces River, Dolores Unique Designs provides custom mohair clothing for men, women, and children, sourced from local Texas goats. Owner Dolores Vernor has been designing and selling mohair clothing for 30 years, including retail, boutique, and runway designs. doloresuniquedesignstx.com
From the May 2022 issue