Scenic Route: Star Park
Expansive views of Big Bend National Park and northern Mexico reward South Rim Trail hikers. This strenuous trek of more than 12 miles (round trip) begins at the Basin Trailhead and ascends about 2,000 feet, using the Pinnacles (steeper) or Laguna Meadows trails (more gradual). To enjoy the night sky, backpackers should plan to camp overnight; a permit is required. The cooler months of November to April provide the best weather for the hike. Part of the trail is closed during peregrine falcon nesting season (February to May).
Photos by: Rob Greebon
Published: March 21, 2017 at 8:55 pm
Written by Art Williams, Photographs by Rob Greebon | From the April 2017 issue | Updated: March 21, 2017 | Filed Under: Photo Gallery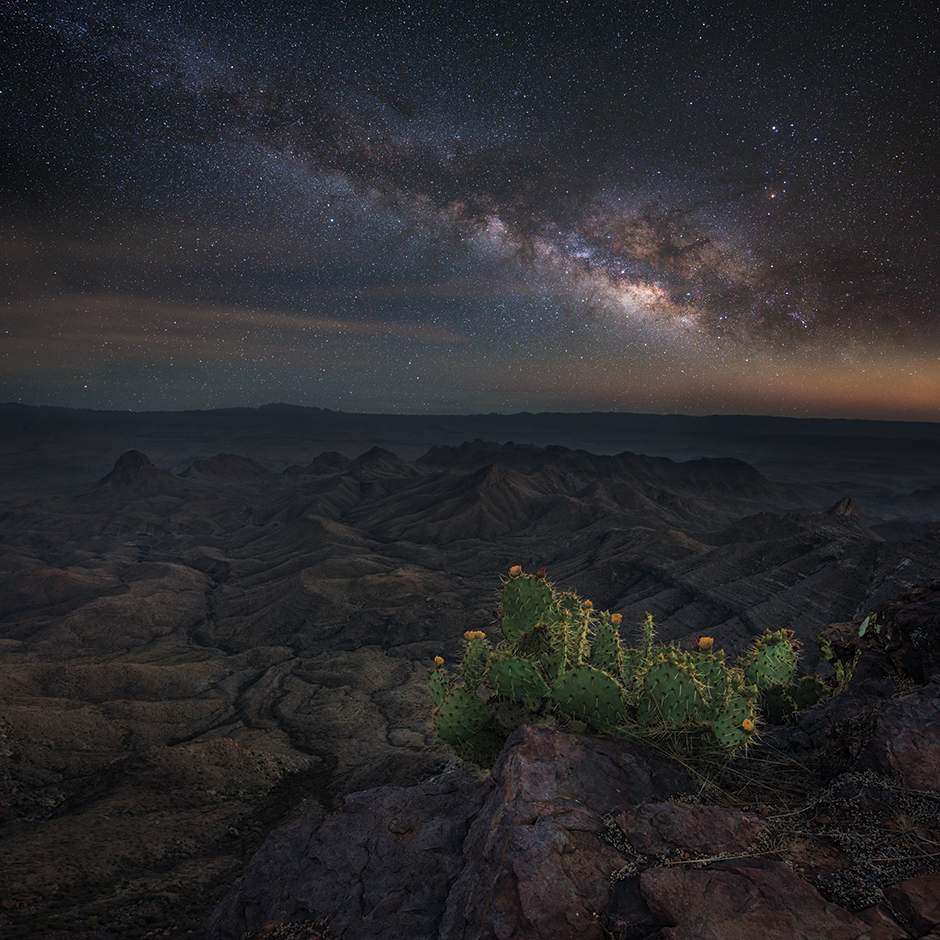 For more information about the hike and camping, visit www.nps.gov/bibe.
From the April 2017 issue