Scenic Route: Summer Sunrise
Summer coastal drives offer ample opportunities to see spectacular sunrises and beautiful coastal prairie views. Early birds can revel in the breaking dawn at Fred Stone Park's fishing pier along North Bayshore Drive in Port Mansfield. Fishing—including the Port Mansfield Fishing Tournament in July—and bird- ing draw visitors to the area.
Photos by: Larry Ditto/KAC Productions
Published: June 10, 2017 at 2:44 pm
Written by Art Williams, Photographs by Larry Ditto/KAC Productions | From the June 2017 issue | Updated: June 10, 2017 | Filed Under: Photo Gallery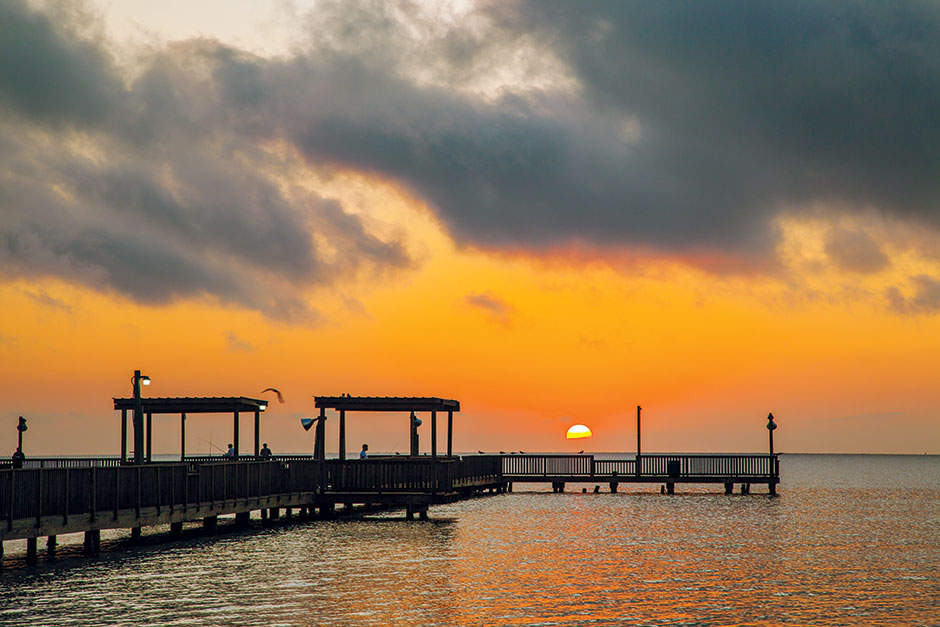 For more information, visit www.port-mansfield.com.
From the June 2017 issue