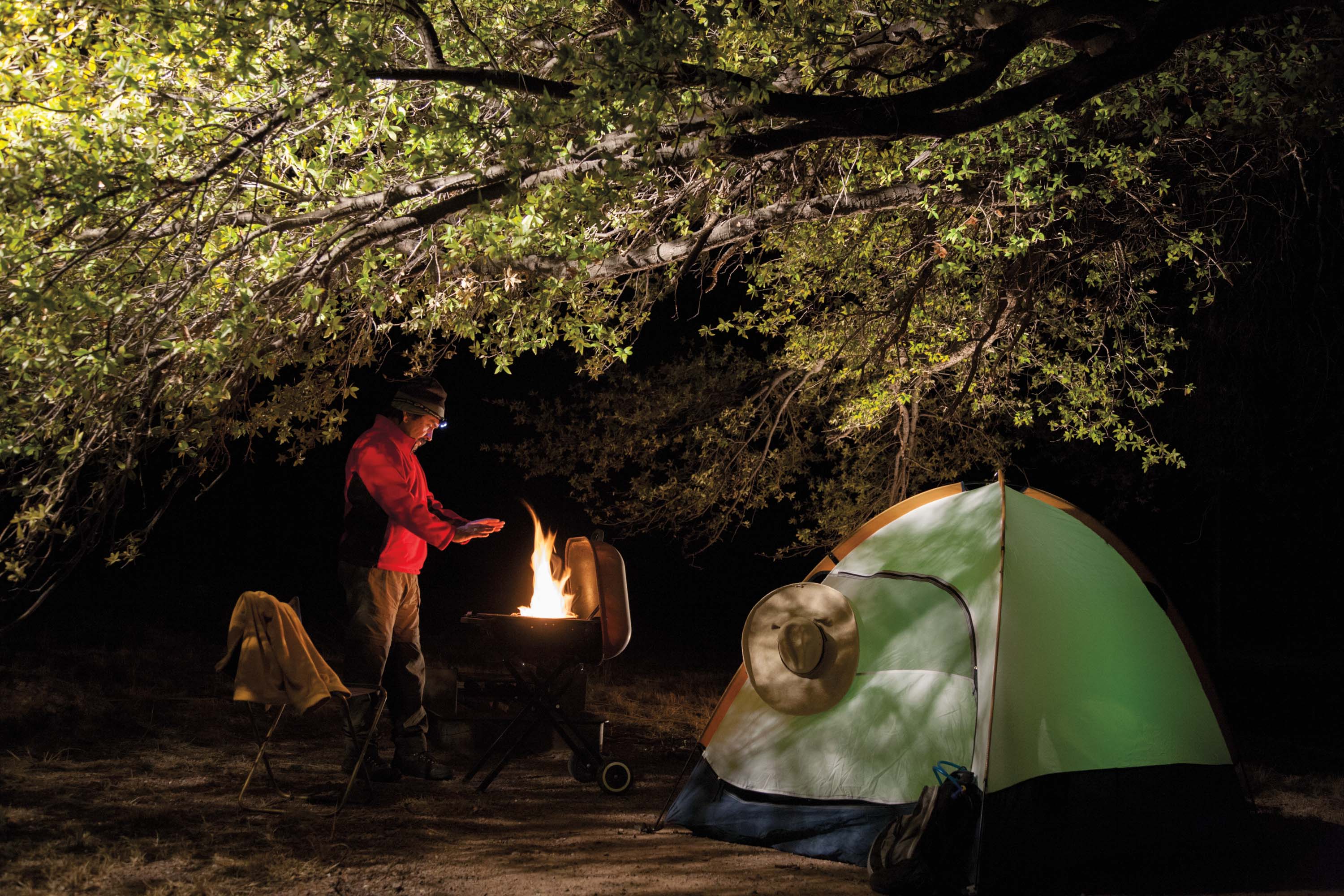 The richness of Texas offers limitless opportunities for exploration and discovery. It can take a lifetime to experience the variety of what it has to offer, so each year in January, our editors focus on one travel intention for the year ahead. 
I'm resolving to introduce my family to Rockport. Before my kids get too old to appreciate its slower pace, I want them to experience the charm of the close-knit community, the beauty of the crystal-blue beach, and the eclectic mix of shops, art galleries, and historic homes. Here's what the rest of our editors have their sights set on this year: 
Michael Hoinski, Deputy Editor: I bought my first tent a year ago, after rain during an overnight music festival seeped through my wife's old tent and on to my head, my wife's, and my daughter's. This tainted the experience for us non-campers, but we're determined to get out there this year and unfurl this new contraption.
Matt Joyce, Senior Managing Editor: This year I hope to expand and refine my Dutch-oven cooking skills, and there's no better way to do so than to get outdoors. I look forward to seeing the upgrades at Texas parks and historic sites now that voters have approved dedicating 100 percent of sporting goods sales tax to the Parks and Wildlife Department and the Texas Historical Commission.
Kimya Kavehkar, Managing Editor: I resolve to add more room for spontaneity into my travel. I'm a pretty Type A person, so planning itineraries—particularly for travel—is how I stay sane. But I'm realizing there's magic in the less busy moments of a trip. I won't be afraid to detour when something pulls at my attention, especially a roadside oddity like Stonehenge II in Hunt, which I visited recently while in the area.
Natalie Moore, Product and Engagement Manager: I have always been told that fall is so beautiful at Garner State Park and nearby Lost Maples State Natural Area. Yet somehow I've managed to only spend my fall camping trips at Texas' two national parks. This is the year to make the trek to these state parks.
Read on for more 2020 travel inspiration and share your travel resolutions at [email protected].
From the January 2020 issue