Palo Duro Canyon
"You are driving along a seemingly endless road of flat and desolate landscape when all of a sudden Palo Duro Canyon appears like a desert mirage. I've been here before but had never seen the Big Cave, a large vertical mouth that opens into the red rocks of the canyon wall. The trail to the cavern is a relatively short hike from the road, and the payoff is spectacular. Shallow and dark, the canyon appears from the inside as an immense crevice and provides an inspirational view, reminiscent of the kind Georgia O'Keeffe once painted. It all feels very wild and primitive. It is an experience I'll never forget." – Kenny Braun
Read more:
Georgia O'Keefe: Canyon and Sky – The room where artist Georgia O'Keeffe lived in Canyon south of Amarillo was so tiny it held only an iron bed and a wooden fruit crate. Sparse suited her because she preferred to sit on the floor to paint and draw.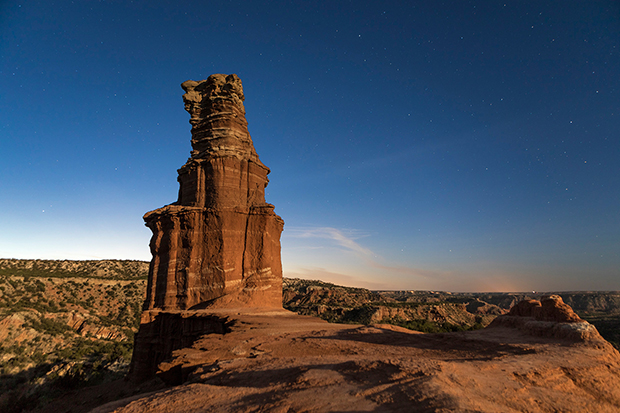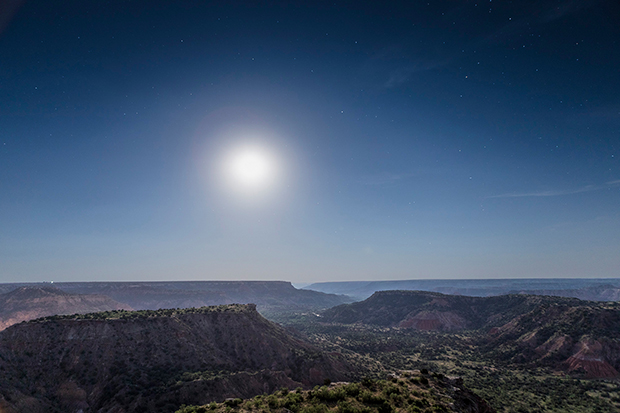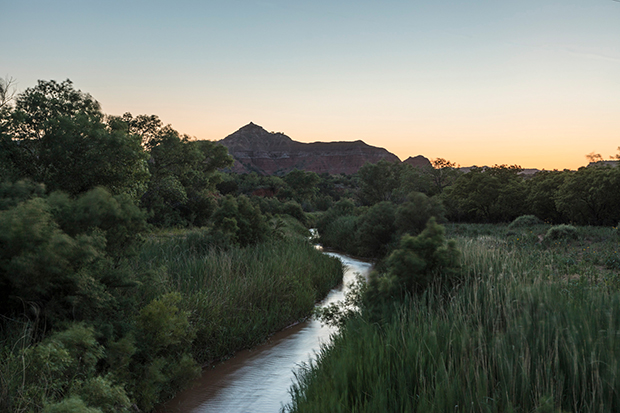 Texas Top 40: Palo Duro Canyon – Palo Duro Canyon has been wowing people for at least 12,000 years, when natives found shelter within this rugged chasm in the southern high plains.
Grand Canyon of the High Plains – The Texas Panhandle can hypnotize drivers with miles and miles of unbroken plains pushing to the horizon, only occasionally punctuated by a lonesome windmill or a tiny, dusty town.
From the August 2017 issue